2016-03-10
Aldo Zilli's Roasted Lamb with Parmesan Topping
San Carlo
Aldo Zilli's Roasted Lamb with Parmesan Topping
Aldo Zilli's Roasted Lamb with Parmesan Topping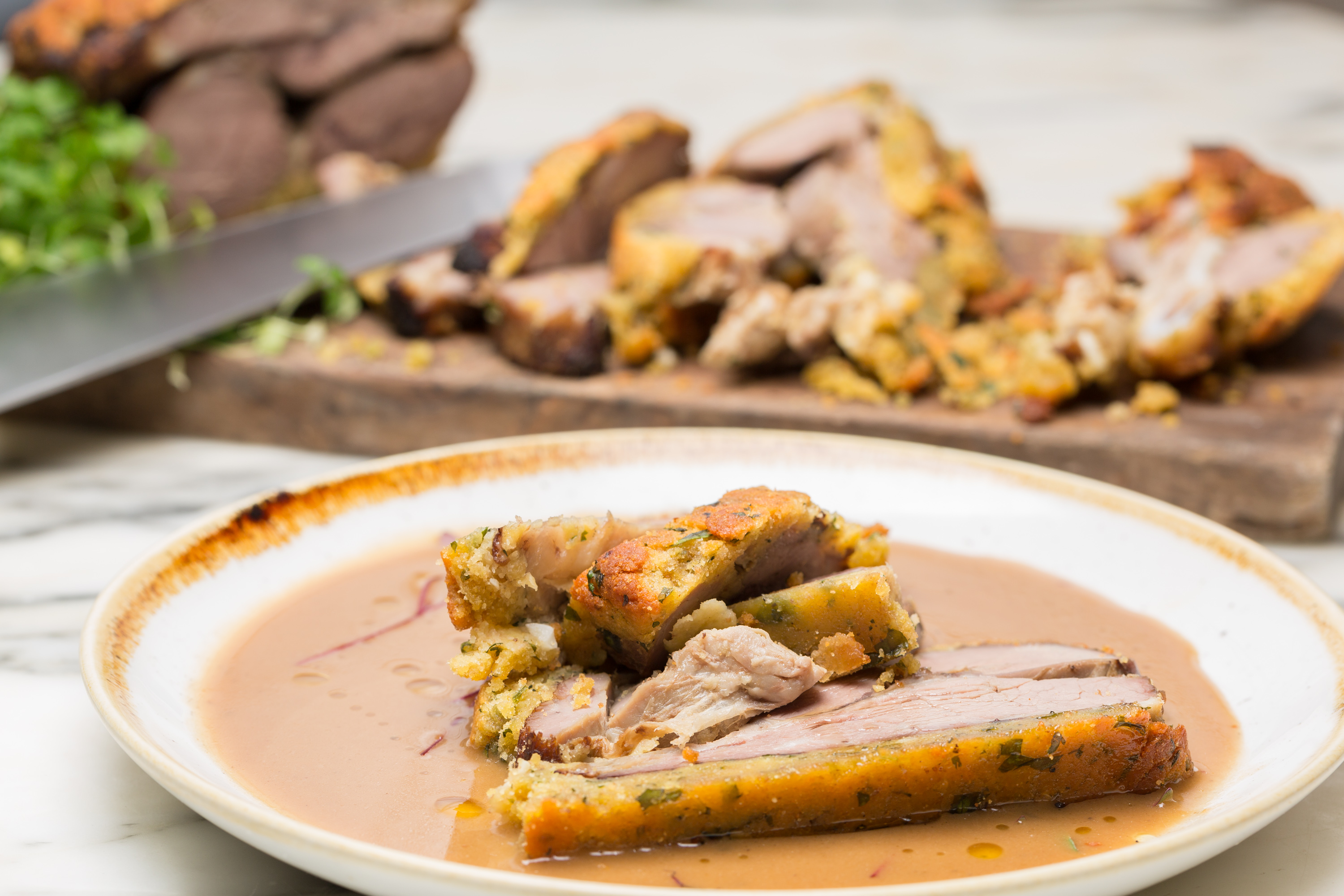 San Carlo
This month's dish comes from our Executive Consultant Chef Aldo Zilli's Mamma's recipe book.
The Roasted Lamb with Parmesan Topping is ideal served with seasonal spring vegetables and a fruity red wine, perfect for a traditional Easter Sunday family gathering.
'Roasted Lamb with Parmesan Topping'
Serves 4 people
1 leg of lamb (1.3kg)
4 tbsp olive oil
1/2 glass of white wine
3 cloves of garlic
1 sprig of rosemary
100g grated Parmesan
4 large eggs
2 tbsp chopped fresh parsley
Method:
Remove the bone from the leg of lamb, or ask your butcher to do so, and cut into even chunks. Season with salt and pepper then coat the meat with flour and pat off any excess.
In a hot pan, cook the meat in the olive oil until browned on each side, then add the rosemary, garlic and pour in the wine.
Reduce the heat and leave to simmer at a medium/low temperature for about an hour or until the meat is tender. Check the seasoning at this point.
When the lamb is cooked, remove the garlic and rosemary.
Beat the eggs with the Parmesan and parsley. Pour this mix over the meat and stir in.
Place into a pre-heated oven at 190-200 degrees C for 15-20 minutes, until the eggs have risen and browned on top.
Serve with seasonal spring vegetables.
Tweet us a photograph of your dish to @SanCarlo_Group