2016-07-06
Aldo's Yorkshire Inspired Feast at Flying Pizza
San Carlo
Aldo's Yorkshire Inspired Feast at Flying Pizza
Aldo's Yorkshire Inspired Feast at Flying Pizza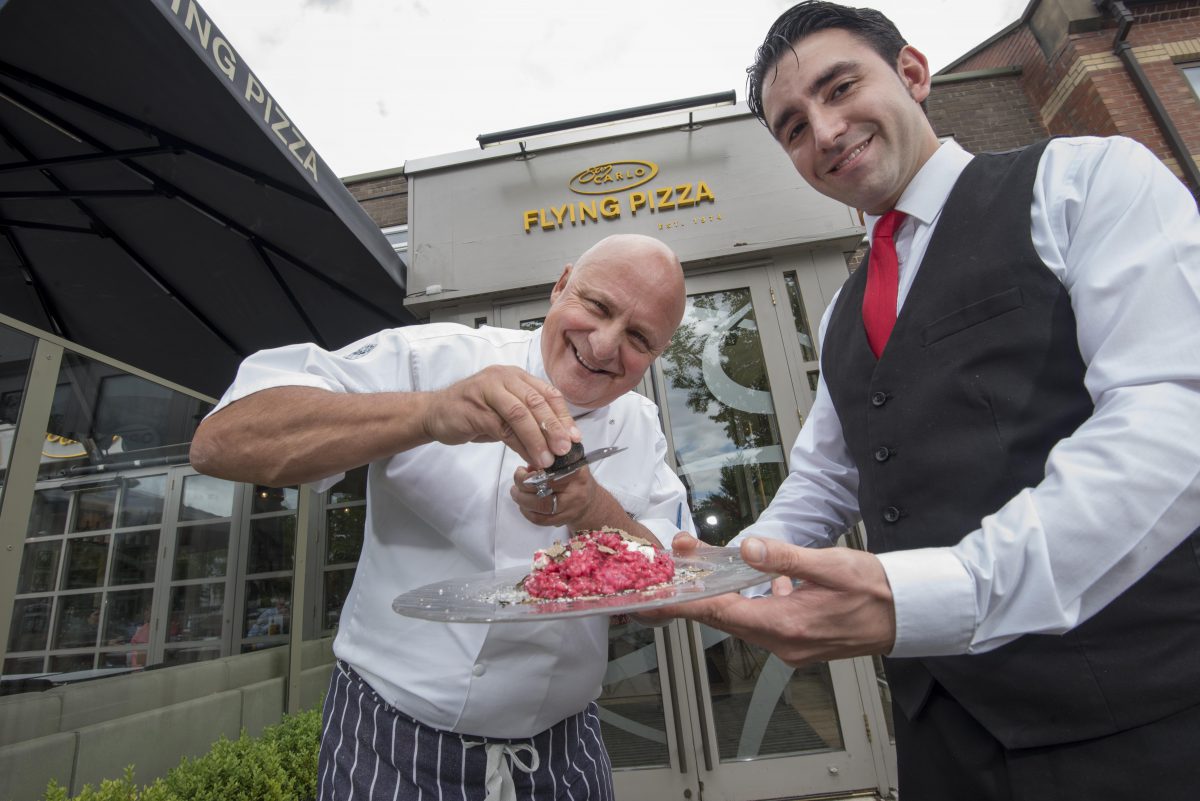 San Carlo
Our celebrity chef Aldo Zilli brought an extra touch of Italian flair to San Carlo's Flying Pizza at Roundhay, Leeds last weekend.
The flamboyant chef and author, well known for his passion and love of regional Italian food spent two days cooking up a European summer feast, combining the best of Yorkshire and Italian summer seasonal produce for our diners and a host of regional press and food writers. Aldo also shared his tips with diners on home cooking and making the best of seasonal ingredients.
The seasonal summer feast included a fabulous, rich and earthy beetroot risotto with gorgonzola, with freshly harvested beetroot from Yorkshire and a rack of Yorkshire lamb with rosemary, served with a mint jus and county reared beef fillet wrapped in parma ham with a truffle cream sauce and fresh truffle shavings. 
It's part of Aldo's ongoing work with our restaurant group, where he works with our executive chefs, bringing his many years of success and expertise to our kitchens and menus. We'll keep you posted here on where you can see and dine with Aldo next.
Later this month find out what happened when Aldo and our Executive Development Chef Filippo Pagani went on a foodie produce tour of Italy.
Flying Pizza is at 60 Street Lane, Roundhay, Leeds