2014-02-17
From Aldo & San Carlo with Love
San Carlo
From Aldo & San Carlo with Love
From Aldo & San Carlo with Love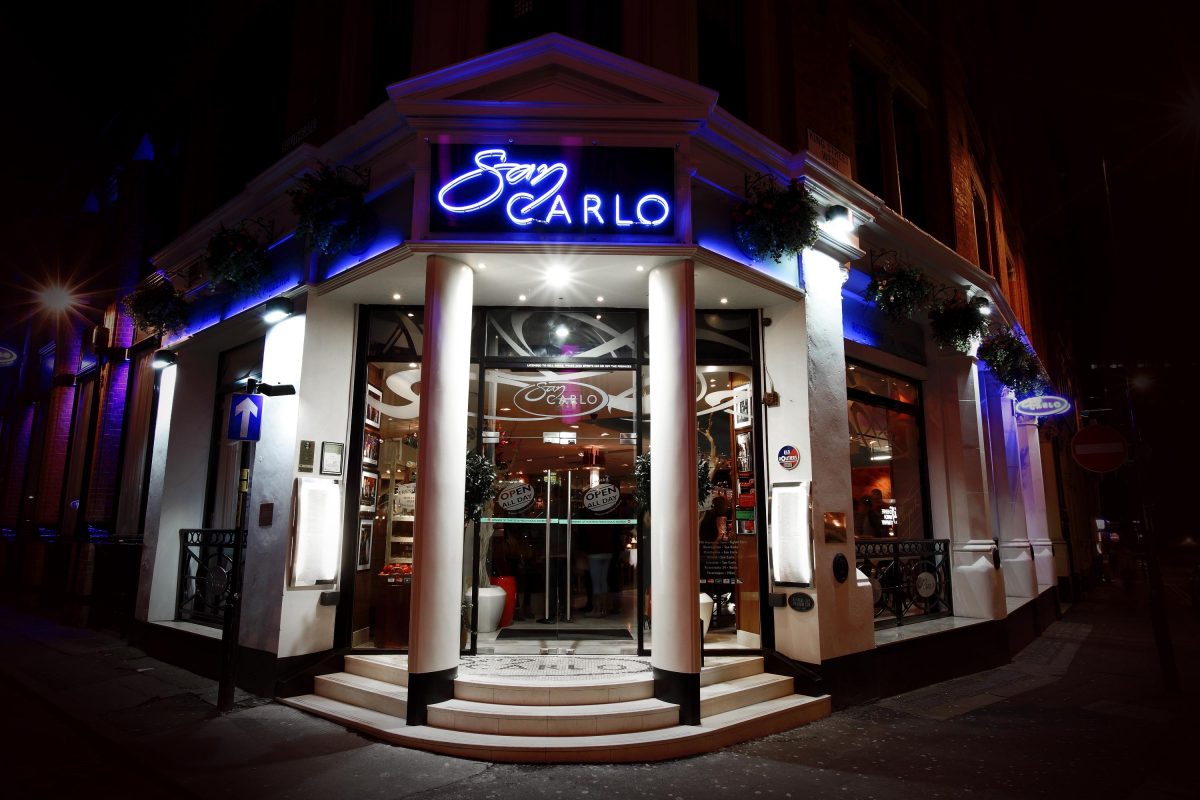 San Carlo
This month we called on our star Chef Consiliere Aldo Zilli to create a celebratory dish fit for food lovers and romantics alike. Served on Valentine Day at our San Carlo Bottega and Cicchetti restaurants in Manchester and London, Zilli's champagne and butter langoustines are so delicious we thought everyone should have a taste.
Bringing together tender shellfish withthe elegance and freshness of champagne, it's a simple yet perfectly balanced dish. Recreating his recipe for here for you to try at home, Aldo says: "I love langoustines: they are
really delicate with a sweet, distinct flavour. This is a fantastic way to cook them – a really simple recipe but full of flavour. Enjoy with a glass of chilled bubbles."
– 16 prepared langoustines
– 1 fresh chilli seeded and chopped
– 2 garlic cloves, crushed
– Juice of 1 lemon
– 1 tsp crushed sea salt
– 1 tbsp extra virgin olive oil
– Tartar sauce or sweet chilli sauce and salad to serve
– Champagne shot to flame
Marinate the prepared langoustines in the chilli, garlic, lemon juice, champagne and salt and oil.  Place the langoustines under a hot grill and cook for 5 minutes. Meanwhile reduce the marinate sauce for 3 minutes. Drizzle the langoustines with the reduced marinate.
Serve with tartar sauce or sweet chilli sauce and salad. Pour a glass of chilled fizz and enjoy!