2014-01-15
Happy New Year from San Carlo
San Carlo
Happy New Year from San Carlo
Happy New Year from San Carlo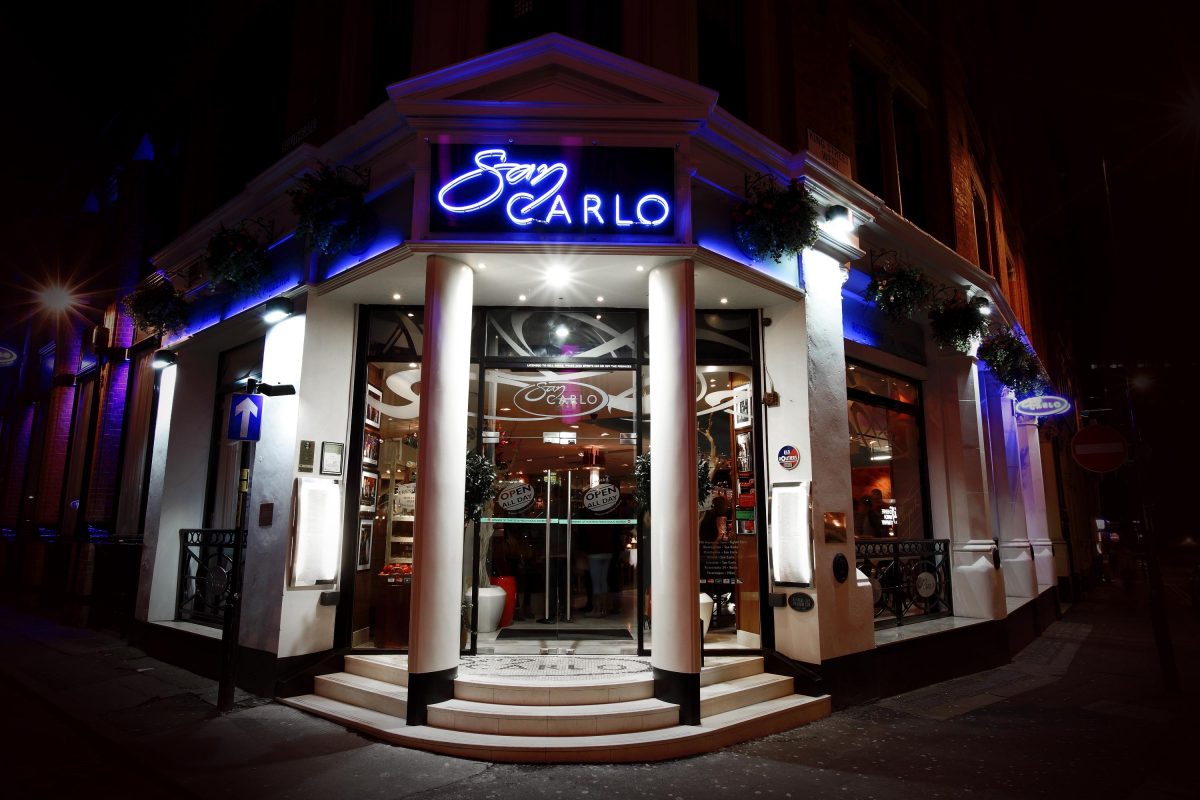 San Carlo
2013 was an exciting year for San Carlo Group. Through continued menu development alongside Group Chef Consilere Aldo Zilli, the group strived to keep improving. We toured Group restaurants, north to south, ensuring dishes remain original and our fresh, Italian-sourced ingredients remain the best.
A year of incredible growth, 2013 saw the opening of two exclusive restaurants at Selfridges in Exchange Square Manchester – San Carlo bottega restaurant, champagne and cocktail bar, which serves cicchetti style dishes, some with a southern French twist and Farmacia Del Docle, a modern European Café serving a varied menu from all day brunches to mains, sandwiches and sweet temptations. Further afield we took Cicchetti's runaway success to Asia, launching Cicchetti Bangkok, our second restaurant in the Thai capital.
Cicchetti Manchester hit the right fashion note, becoming Vogue magazine's official eaterie during its high profile Vogue Fashion's Night Out in Manchester event, for which Aldo turned more heads, creating the world's first edible stiletto's!
2013 was also another award winning year; San Carlo Leeds received an award of excellence from consumer website TripAdvisor for being one of the site's top performing 10% of businesses worldwide. Cicchetti London was awarded Gold in the Italian Food and Drink Association Awards. And Group Chairman and MD, father and son team Carlo and Marcello Distefano scooped two outstanding achievement awards from industry peers.
Most importantly, along the way, the group shared its primary passion – great food and drink with friends old and new, family and loved ones. Your continued support is what made 2013 a success and the group thanks you. Recognition and thanks must also go to our employees for their hard work and dedication. A Happy New Year to all and may we wish you all the best for 2014.