Manchester – Fumo Bar and Grill Main Menu AW23
https://sancarlo.co.uk/menus/fumo-manchester-main-menu-aw2023/
English
Fumo Bar and Grill Manchester Main Menu
Ostriche
Oysters served with shallots in red wine vinegar and Tabasco. Six (51 kcal) / Twelve (102 kcal) / Eighteen (153 kcal)
Six - 18.00 / Twelve - 35.95 / Eighteen - 52.95
Arancini Tartufo
Sicilian rice balls with truffle and Parmesan
Green Olives from Puglia
(ve)
Selection of Italian Breads
Served with sundried tomato and black olive tapenade (ve)
Pane all'Aglio
Bread topped with garlic and sea salt (ve)
Pane all'Aglio con Pomodoro
Garlic bread topped with tomato (ve)
Sourdough Bruschetta
with Sicilian Pachino tomatoes, basil and extra virgin olive oil (ve) Beetroot Carpaccio and Formaggio Caprino
Roasted beetroot and goat's cheese with rosemary, thyme and garlic with spiced breadcrumbs (v)
Insalata Caprese
Mozzarella di buffala, beef tomato and basil (v)
Cassoeula Lombarda
Typically from Milan. Pork sausage and ribs slow cooked stew
Calamari Fritti
Classic fried squid with aioli
Gamberoni Piccanti
Sicilian prawns with lemon, garlic and chilli (121 kcal)
Duck Salad
With rocket, Melinda apples from Trentino, pancetta and balsamic vinegar
Burrata e Melanzane
A special creamy mozzarella from Puglia with smoked Sicilian aubergine, toasted hazelnuts and balsamic (v)
Gamberoni Fritti
Tempura prawns dressed with a spicy mayonnaise
Avocado Bernardo
Avocado with prawns, scampi, and lobster served with Marie Rose sauce (777 kcal)
Carpaccio di Manzo
Very thinly sliced fillet of beef with mustard dressing, rocket and Parmesan cheese (423 kcal)
Tartare di Tonno
Tartare of Sicilian tuna served with wild rocket, chopped capers, Tropea onion and mustard (217 kcal)
Insalata di Cesare
Caesar salad with grilled chicken and Sardinian flatbread. Starter / Main (228 kcal / 504 kcal)
Tagliere Misto
Special selection of cured meat and cheese from the Italian islands (minimum 2 people)
Fritto Misto
Deep fried prawns, scallops and calamari with garlic aioli and spicy mayo (minimum 2 people, 825 kcal)
Penne Arrabbiata
Pasta penne in tomato sauce with garlic and chilli. Starter / Main ve)
Ravioli Spinaci e Ricotta
Served with Pachino tomato (v)
Lasagne Emiliane
Fresh layers of pasta with slow cooked bolognese sauce, baked with béchamel, mozzarella and Parmesan
Tagliatelle Ragu
Original Bologna recipe with slow cooked beef ragu. Starter / Main
Classic Spaghetti Carbonara
Spaghetti with pancetta, egg yolk and Parmesan cheese. Starter / Main
San Carlo's Famous Ravioli Truffle
Homemade ravioli filled with pecorino cheese and truffle, with cream, Parmesan and truffle oil sauce, topped with fresh truffle. Starter / Main (v)
Ravioli Zucca
Pumpkin ravioli with sage and butter (v)
Paccheri Napoletana
Large tube pasta served with slow cooked pork meat
Caserecce all'Anatra
Short pasta served with slow cooked duck ragu
Pasta Norma
The most popular dish of Southern Italy, with aubergine, tomato, basil and garlic topped with Pecorino cheese (v)
Spaghetti alla Puttanesca
Olives and capers in a rich tomato sauce (ve)
Gnocchi Sorrentina
Classic southern Italian gnocchi baked with tomato and burrata cheese (v)
Gnocchetti con Ragu di Manzo
Slow cooked beef ragu served with Sardinian gnocchetti
Risotto alla Zucca
Risotto with pumpkin, squash, burrata, vegetarian 'nduja and fresh winter truffle (v)
Ravioli Aragosta
Homemade ravioli filled with lobster and served with a light creamy tomato sauce. Starter / Main
Spaghetti all'Aragosta
More famous than our truffle ravioli! Spaghetti with lobster and garlic, chilli and pachino tomato In Italy, we always share huge plates of pasta (minimum 2 people)
Risotto Porcini e Tartufo
Acquerello rice with wild Italian porcini mushrooms, mantecato in a pecorino wheel served with black Italian truffle (minimum 2 people)
Spaghetti Frutti di Mare
Classic shellfish pasta with clams, mussels, prawns, garlic and Datterino tomato covered in pizza dough and oven baked (minimum 2 people)
Margherita
The queen of Italian pizza, tomato and fior di latte (v)
Vegetali
White based pizza with fior di latte, grilled courgettes, Sicilian sweet peppers and aubergine (v)
San Carlo
Tomato, fior di latte, Parma ham, rocket, Parmesan shavings
Tartufo
White based pizza with fior di latte, porcini mushroom, black truffle, Taleggio and thyme (v)
Prosciutto e Funghi
Tomato, fior di Latte, ham and mushrooms
Burrata
Tomato, fior di latte, vegetarian 'nduja, roasted tomatoes, whole burrata and basil pesto (v)
Calzone
Folded pizza with tomato, cheese and ham
Diavola
Tomato, fior di Latte, spicy Calabrian sausage, onions and chilli San Carlo Beef Burger
With burrata, balsamic onions and grilled Parma ham
Suprema di Pollo Principessa
Pan-fried breast of chicken with white wine, mushrooms and cream sauce garnished with asparagus
Agnello
Grilled lamb cutlets marinated in sundried tomato and thyme
Pollo Milanese
Flattened breast of chicken breadcrumbs pan-fried with rocket and Datterino tomato
Vitello Milanese
Traditional flattened veal in breadcrumbs
Lamb Noisette
Served with Morel mushrooms in a red wine jus
Ossobuco alla Milanese
Traditional dish from Lombardy, veal shank braised with vegetables and white wine
Sirloin
10oz aged 28 days
Fumo Charcoal Mixed Grill
Steak, lamb cutlets, chicken breast and Tuscan sausage
Filetto Manzo
9oz fillet of aged beef grilled
Rib-Eye Steak
12oz aged 28 days, served with garlic butter or béarnaise sauce (minimum 2 people to sharel)
Tomahawk
1.2kg large bone-in steak with a big rich flavour to match (2 people to share)
Chateaubriand
Served with béarnaise sauce (for 2 people to share)
Extras
Peppercorn, Garlic Butter, Béarnaise<br />
Capesante Gratinate
Pan seared scallops, gratin with a lemon, butter and garlic dressing topped with breadcrumbs
Spigola alla Griglia o al Sale
Grilled whole sea bass OR baked in Trapani salt
Gamberi Sicilia
Grilled prawns with garlic, chilli and olive oil
Merluzzo con Olive
Pan-fried cod coated in a black olive crust served with sunblushed tomato and caper dressing
Branzino
Fillet of sea bass, charcoal grilled served with friarielli, Taggiasche olives and anchovies
Mixed Roasted Shellfish
Grilled giant prawn, langoustine, Argentinian prawns, scallop, mussels and clams with garlic butter - served in a large copper pan
Grigliata Mista di Pesce
A selection of different fish and shellfish
Aragosta
English mustard, tarragon, Parmesan cheese and cream finished under the grill
Pesce Mediterraneo
Mixture of fish and shellfish cooked in white wine with a touch of tomato and garlic - served in a large copper pan (minimum 2 people)
Onion Rings
Lightly battered deep fried onions
Patate Saltate
Baby potatoes and rosemary butter (v)
Tenderstem Broccoli
with garlic and chilli
Spinaci
Fresh baby spinach sautéed with garlic oil and chilli (40 kcal) (v)
Patate al Tartufo
Fries with fresh truffle and Parmesan
Zucchini Fritte
Fried courgette
Tomato and Onion Salad
Tropea red onion, oregano and olive oil (v)
Insalata Verde
Mixed baby leaf salad (v)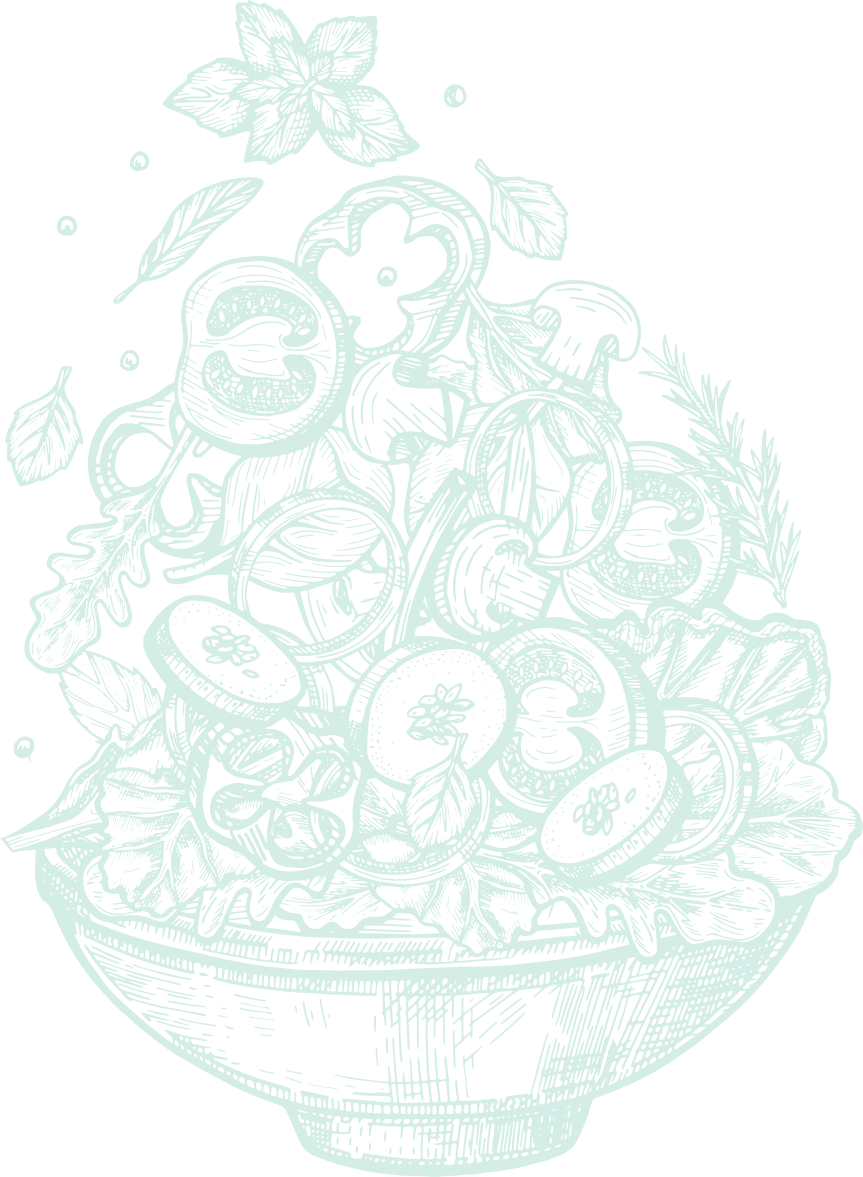 Mantecato alla Nocciola
Soft Nutella ice cream with crushed Ferrero Rocher and chocolate sauce (2 people) Our signature soft ice cream, try it! You won't be disappointed.
Tiramisu
Traditional tiramisu
Crème Brûlée
Traditional crème brûlée
Cheesecake
Classic baked vanilla cheesecake
Meringata Amarena
Our amazing meringue cake with Amarena cherries
Dolci San Carlo
A selection of mini bites (2 people to share)
Millefoglie
Crisp and delicate puff pastry layered with Chantilly cream
Torta Setteveli
Chocolate and hazelnut cake
Torta Pistacchio
Sicilian pistachio cake
Panna Cotta
Traditional Italian dessert served with fresh fruits
Mixed Italian Cheese
Served with grapes, Altamura bread and fig chutney
Selection of Ice Creams and Sorbets
(3 scoops) Strawberry, Vanilla, Chocolate, Hazelnut (kcal per scoop)
Affogato
Vanilla ice cream with espresso
Coppa San Carlo
Vanilla ice cream served with hot chocolate and Italian biscuit
San Carlo Special
Chocolate, hazelnut and vanilla ice cream with Ferrero Rocher and warm Nutella sauce (2 people to share)
Coppa di Fragole
Vanilla ice cream with fresh strawberries served with whipped cream and a touch of meringue biscuits. Enjoy this sweet with a complimentary glass of Moscato D'Asti
(Tea, Coffee and Hot Drinks)
Liqueur Coffee
Cointreau, Amaretto, Baileys, Brandy or Whiskey
Tea
English Breakfast Tea, Earl Grey, Darjeeling, Peppermint or Camomile
Moscato d'Asti
A denominazione di origine controllata e garantita sparkling white wine produced mainly in the province of Asti. The wine is sweet and low in alcohol to be enjoyed with desserts. Glass/ Bottle
Moscato di Trani (D.O.C.)
One of the truly classic dessert wines of Apulia. The growing area par excellence is the comune di Trani, whose tufaceous soils allow this grape variety to show its best. Glass/ Bottle
Passito
The best of the best Passito wine in Italy. The grapes destined to become Melizie are allowed to dry on the vine until the middle of December. By doing so, the honeyed, floral flavours of the Fiano grape become more fully developed and concentrated. The most expensive dessert wine with Cantucci. Glass
Marsala
Marsala is a wine produced in the region surrounding the Italian city of Marsala in Sicily. Marsala is rather sweet, great as a dessert wine. Glass
Remigio Bianco
Beni di Batasiolo, Piemonte. Local grapes varieties, Bright yellow with clear greenish hints. Intense, fruity, Mediterranean bouquet, nice acidity, round, dry and well bodied. 175ml / btl
Pinot Grigio Castel Firmian
Mezzacorona, Trentino. Pinot Grigio. Straw-yellow, crispy fruity flavours. Dry and elegant with delicate acidity. 175ml / btl
Sauvignon Blanc Castel Firmian
Mezzacorona, Trentino. Sauvignon Blanc. Pale straw-yellow with notes of pepper, asparagus and green leaves. Fresh and slightly sour. 175ml / btl
Pinot Grigio Tera Alta
Roeno, Alto Adige. Pinot Grigio. Aromas of green apple, pear, apricot, lemon & fennel with hints of peach and almonds. Dry, high acidity and medium bodied. Bottle
Pinot Grigio San Carlo
Aneri, Veneto. Pinot Grigio. Straw yellow with notes of white flowers, plums and pineapple. Great accompaniment for white meats, light pasta and risotto with shellfish. 175ml / btl
Gavi di Gavi "La Meirana"
Broglia, Piemonte. Cortese. Light straw-yellow with notes of almonds on the palate. Fresh, fruity and dry. 175ml / btl
Trebbiano d'Abruzzo
Campiello, Abruzzo. Trebbiano. Intense and persistent notes of citrus, almonds and tropical fruit. Bottle
Verdicchio Classico
Colonnara, Marche. Verdicchio. Vivacious straw-yellow with an intense bouquet with hints of fresh fruit and floral notes. Bottle
Frascati Superiore
Casale Mattia, Lazio. Malvasia, Trebbiano. Straw coloured white wine, with an intense, distinctive, delicate scent, and a dry, soft taste. Bottle
Vernaccia di San Gimignano
Fattorie Melini, Toscana. Vernaccia. Golden colour with hints of vanilla and floral notes. Fruity and spicy with an elegant finish. Bottle
Grillo Vola
Sibiliana, Sicilia. Grillo. Straw-yellow with aromatic flavours of grass and floral notes and hints of citrus. 175ml / btl
Greco di Tufo
Tenuta Cavalier Pepe, Campania. Greco Bianco. Intense yellow with perfectly balanced acidity. Aromas of ripe fruit and citrus notes. Bottle
Falanghina Lila
Tenuta Cavalier Pepe, Campania. Falanghina. Straw-yellow with notes of pineapple, banana, apple and pear on a light background of white flowers. 175ml / btl
Bianca Terra
Vespa, Puglia. Fiano. Golden yellow, delicate bouquet of citrus fruit and aromatic herbs, mineral and floral. Full and balanced. 175ml / btl
Vermentino di Gallura "Cucaione"
Piero Mancini, Sardegna. Vermentino. Very bright yellow with slight greenish reflections. Notes of rosemary, bay leaves and yellow peach. Bottle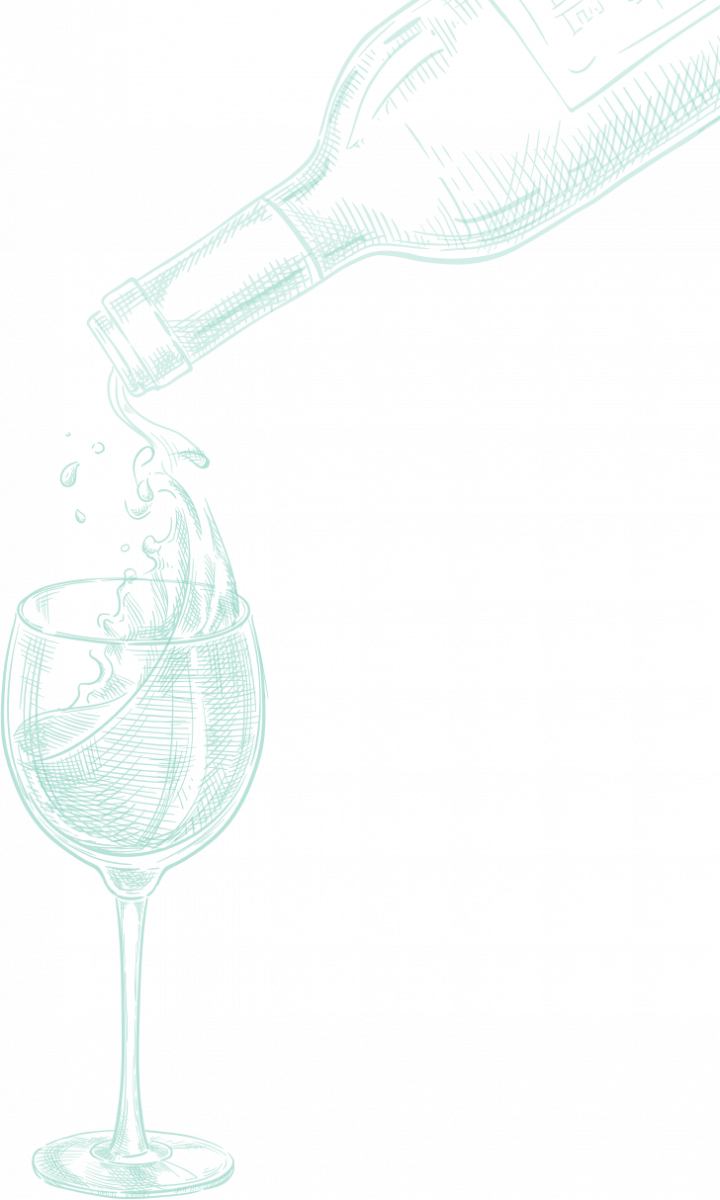 Pinot Grigio Rosé
Ornella Bellia, Veneto. Pinot Grigio. Blush pink colour, as a white pulp peach. Aromas of white flowers and grapefruit. 175ml / btl
Calafuria
Tormaresca, Puglia. Negroamaro. Peach in colour with delicate fragrances of strawberry, pink grapefruit and violets. Fresh with excellent aromatic persistence. Bottle
Remigio Rosso
Beni di Batasiolo, Piemonte. Local grapes varieties. Fruity flavours of cherry and raspberry with good acidity and plenty of tannins. Aromas of rose and anise. 175ml / btl
Cabernet Sauvignon
Torresella, Veneto. Cabernet Sauvignon. Intense and brilliant ruby-red, full and fresh with outstanding fruitiness. Dry, full bodied with a pleasant finish. 175ml / btl
Pinot Nero San Carlo
Aneri, Veneto. Pinot Nero, Corvina. Ruby red, with an intense bouquet of violet & rosehip. Perfect with meats and cheeses, or important first courses. 175ml / btl
Merlot Grave del Friuli
Pighin, Friuli. Merlot. Intense bright ruby-red with distinct notes of cherry and violet followed by a hint of spice. 175ml / btl
Barbera d'Asti "Boschetto Vecchio"
Guasti Clemente, Piemonte. Barbera. Intense ruby-red, notes of fresh violet, red roses, cherries and vanilla along with light sweet tobacco. Bottle
Barolo DOCG
Beni di Batasiolo, Piemonte. Nebbiolo. Intense garnet-red, with hints of sweet spices, nuts and the typical delicate herbaceous aromas. Bottle
Rosso Piceno "Lyricus"
Colonnara, Marche. Sangiovese, Montepulciano. Clear ruby red, intense and persistent notes of ripe peach and plums. 175ml / btl
Montepulciano d'Abruzzo
Umani Ronchi, Abruzzo. Montepulciano. Ruby red, robust and full-bodied with aromas of plum and cherry. Rich in tannins with a dry finish. 175ml / btl
Chianti Classico
Molino di Grace, Toscana. Sangiovese. A medium-bodied wine with flavours of cherry, strawberry, dried herbs, balsamic vinegar and smoke. Bottle
Nero d'Avola Vola
Sibiliana, Sicilia. Nero d'Avola. Strong, full-bodied fruity wine, with notes of blackberry and liquorice. 175ml / btl
Primitivo "Orus"
Vinosia, Puglia. Primitivo. The palate is velvety, wonderfully harmonious and refined with black cherry, blackberry and a touch of liquorice. 175ml / btl
Il Bruno dei Vespa
Vespa, Puglia. Primitivo. Deep, fruit-driven and jammy. Filled with ripe, rich fruit and a plethora of spices. A classic Primitivo. Bottle
Syrah
Principi di Butera, Sicilia. Syrah. Brilliant and extremely intense ruby-red, with appealing notes of cherries, red fruit and sweet spices. Long and pleasant finish. Bottle
Negroamaro
Coppi, Puglia. Negroamaro. Intense red, finely aromatic and fruity, with hints of blackberries. Dry, full-bodied, soft and balanced. Bottle.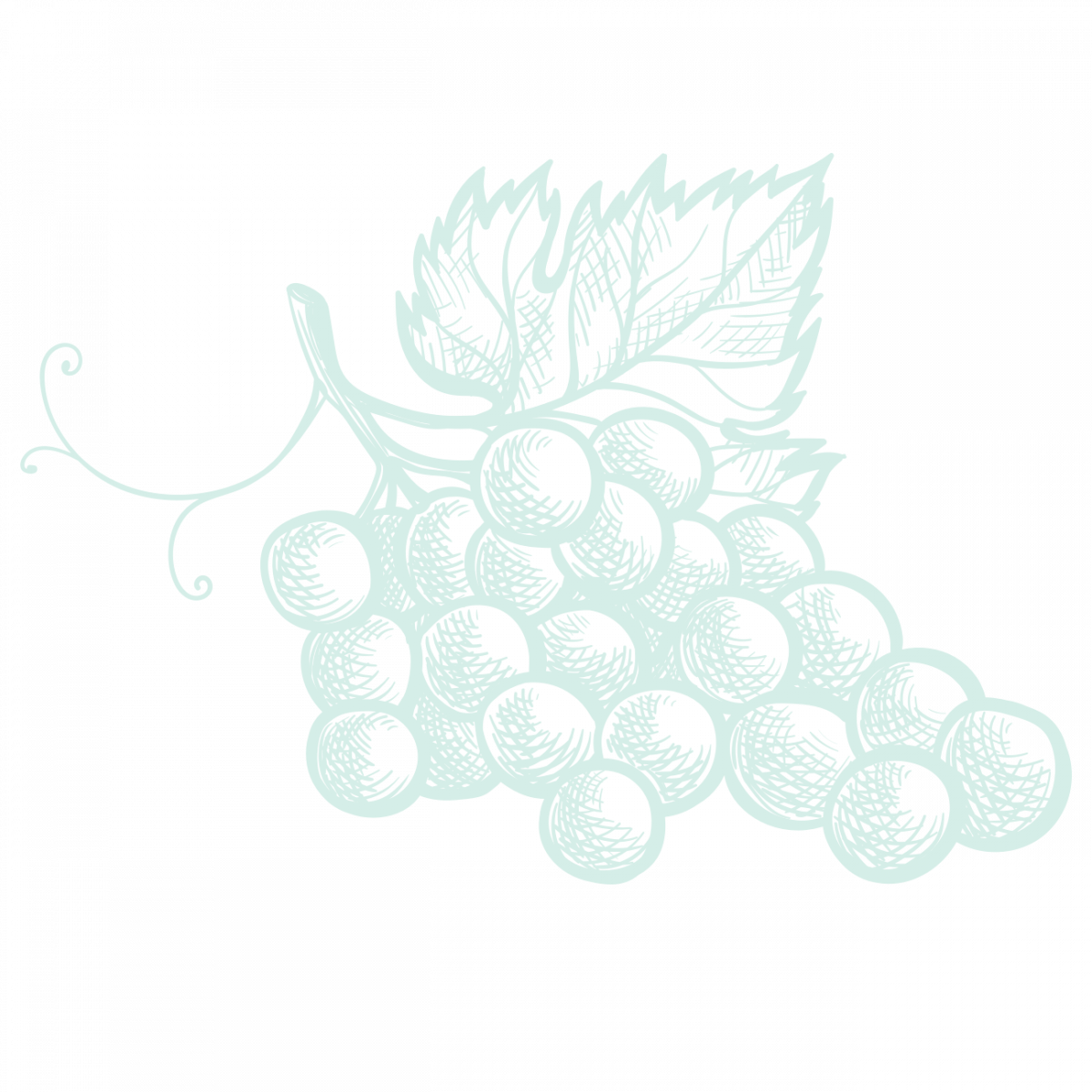 Prosecco, Champagne and Sparkling
Prosecco Balbinot Le Manzane
125ml / bottle
Prosecco Rose Le Manzane
125ml / bottle
Champagne Testulat Brut
125ml / bottle
Champagne Testulat Rose
125ml / bottle
Veuve Clicquot Rose
Bottle
Laurent-Perrier Rosé
Bottle
Mastri Birrai Umbri, Italian Blonde Ale
Rich aromas of lemon blossom and summer fruit, crafted from a selection of the best Italian spelt and finest malts. 330ml
Mastri Birrai Umbri, Italian Pale Ale
An intense and cloudy amber colour with copper tones and a compact and persistant head. 330ml
Peroni Nastro Azzurro
330ml
Menabrea (Piedmonte)
330ml
Peroni 0.0%
Alcohol free 330ml