San Carlo Main 21
https://sancarlo.co.uk/menus/san-carlo-main-summer21/
English
Menu
Colchester Rock Oysters
Served with shallots in red wine vinegar and tobasco
Six - £12.00 / Nine - £18.00
Mozzarella in Carrozza
Popular in Southern Italy, fried mozzarella in bread with a garlic and tomato sauce
Costine di Maiale Orientale
Barbecue ribs in our special San Carlo sauce
Minestrone al Soffritto
Classic Italian vegetable soup
Calamari Fritti
Deep fried squid with fresh chilli and tartar sauce
Buffalo Mozzarella
with smoked aubergine, marinated in extra virgin olive oil, garlic and chilli
Insalata Tricolore
Avocado, beef tomato and mozzarella di bufala
Funghi Piemontese
Mixed mushrooms in garlic and parsley butter in a filo pastry basket
Melanzane al Forno
Baked layers of Sicilian aubergine, with parmesan cheese and tomato
Cozze all Arrabbiata or Mariniere
Fresh mussels in a spicy tomato sauce with chilli and garlic OR white wine, garlic and parsley
Avocado Bernardo
Avocado with lobster, scampi and prawns, served with marie rose sauce
Burrata Pugliese
Burrata (a special mozzarella) with Parma ham and marinated black truffle
Gamberoni Luciana
Tiger prawns with garlic, chilli, tomato and a touch of cream and Altamura bread
Capesante al Forno
Roasted scallops with olive oil, garlic, chilli topped with breadcrumbs
Gamberoni alla Diavola
Tiger prawns sautéed with garlic, fresh chilli, white wine and Altamura bread
Avocado Salad
Avocado with vine tomatoes and red onion in a balsamic and pomegranate dressing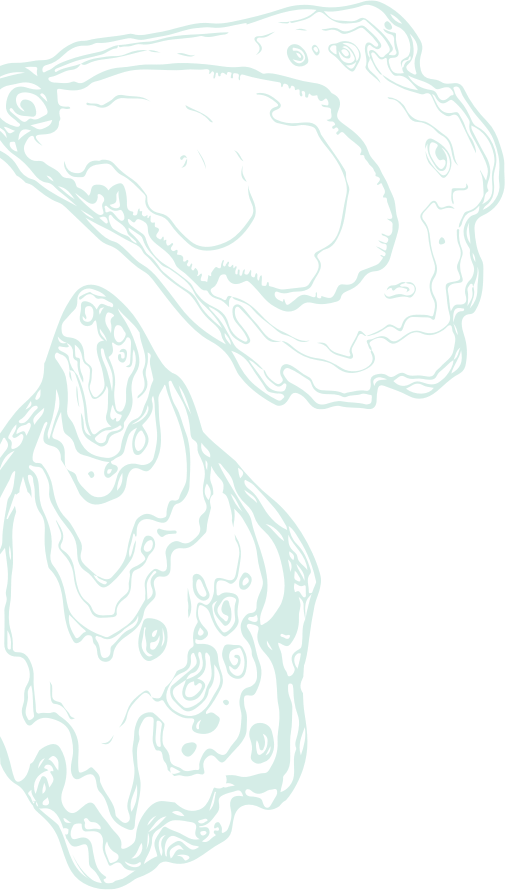 San Carlo Antipasto
Start your meal the true Italian way! Our chef will prepare a large plate of antipasto representing the regional tastes of Italy
10.50 pp (Minimum 2 people)
Frittura di Pesce Portofino
Deep fried calamari, prawns, scampi and scallops served with tartar and sweet chilli sauce
11.50 pp (Minimum 2 people)
Beef Carpaccio
Very thin sliced raw Aberdeen fillet of beef with mustard dressing, parmesan cheese and rocket
Tuna Tartare
Sashimi grade tuna mixed with olive oil, mustard, lemon juice, wild rocket
Selection of Italian bread
Garlic Bread
Flatbread with garlic and sea salt
Garlic Bread with Tomato and Cheese
Focaccia
Flatbread with sea salt, olive oil and rosemary
Bruschetta Romana
Toasted Altamura bread with chopped Sicilian Pachino tomatoes, garlic and olive oil
Bruschetta del Duca
Toasted Altamura bread with Calabrian ground 'Nduja sausage and buffalo mozzarella Our Pizza is made with Neapolitan flour, Sicilian tomatoes and the finest mozzarella.
Pizza Margherita
Tomato, buffalo mozzarella and oregano
Pizza Prosciutto e Funghi
Tomato, buffalo mozzarella, ham and mushrooms
Pizza Tonno
With tomato, mozzarella, tuna and onions and olives
Pizza Burrata
Burrata, tomato, fresh pachino tomatoes and basil
Pizza Pollo e Rosmarino
Tomato, buffalo mozzarella, chicken, mushrooms and rosemary
Pizza Fiorentina
Mozzarella, tomato, spinach and egg
Pizza San Carlo
Tomato, buffalo mozzarella, parma ham, rocket, parmesan shavings
Pizza Tartufo
Caciocavallo cheese, porcini mushrooms and black truffle
Calzone Pollo
Folded pizza with chicken, garlic, spinach and cheese topped with tomato sauce
Pizza Diavola
Tomato, buffalo mozzarella, spicy Calabrian sausage, onions and chilli
Pizza Quattro Stagioni
Tomato, buffalo mozzarella, mushrooms, artichokes and sweet peppers
Calzone Salsiccia Piccante
Folded pizza with spicy sausage, tomato, mozzarella, chilli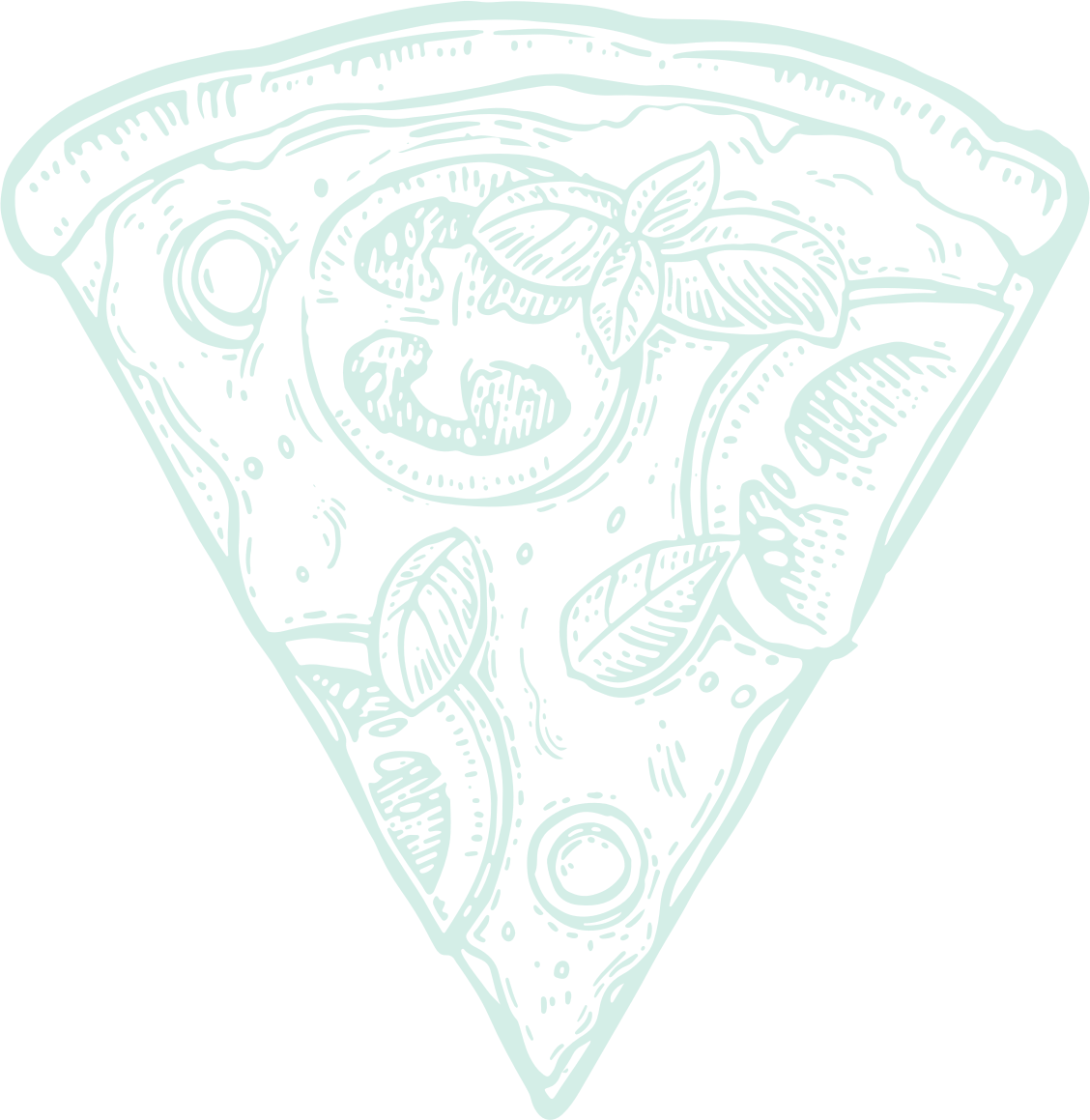 Gluten free pasta is available upon request
Tagliatelle Bolognese
Original Bologna recipe with slow cooked beef ragu
Penne Arrabbiata
Short tubes of pasta in a spicy tomato sauce with chilli and garlic
Tagliolini Lobster
San Carlo's most famous pasta dish with lobster, brandy, tomato, peas and a touch of cream
Rigatoni alla Norma
The most popular pasta dish in Southern Italy, with aubergine, tomato, basil and garlic, topped with pecorino cheese
Spaghetti Gamberoni Piccanti
Thin spaghetti with king prawns, hot chilli, anchovies, capers, olives, fresh parsley and San Marzano tomato
Risotto Lobster
(with black truffle add £3.00)
Zitoni Toscanini
Long pasta tubes, favourite of the great Maestro Toscanini, made with Tuscan spiced sausage, extra virgin olive oil, tomatoes and Tuscan pecorino
Risotto San Carlo
Carnaroli rice with porcine mushrooms and black truffle
Spaghetti Carbonara
Pancetta, egg yolk, parmesan cheese and cream
Penne Pollo e Gamberetti
Penne pasta in a creamy sauce with chicken, baby prawns and parsley
Spaghetti Shellfish
With venus clams, mussels, prawns, garlic and tomato
Ravioli Lobster
Ravioli stuffed with lobster and crab meat in a light creamy and pink peppercorn sauce
Ravioli Tartufo
Handmade ravioli filled with Pecorino cheese and truffle, with a cream, Parmesan and truffle oil sauce, topped with fresh truffle
Lasagne Emiliane
Fresh layers of pasta with slow cooked bolognese sauce, baked with béchamel, mozzarella and parmesan cheese
Spaghetti Vongole
Classic spaghetti with baby clams, garlic, chilli and a touch of tomato
Tortellini panna e prosciutto
Fresh pasta filled with spinach and ricotta in a ham and cream sauce, petit pois and parmesan cheese
Strozzapreti e Polpette
Slow cooked beef meatballs in tomato sauce served with Strozzapreti pasta
In Italy, we always share huge plates of pasta (minimum 2 people)
Spaghetti Frutti di Mare
Classic shellfish pasta with clams, mussels, prawns, garlic and tomato
Chargrilled Avocado
With vinaigrette, chilli and rock salt
Sautéed Spinach
With garlic, chilli and Worcestershire sauce
French Beans
With shallots and butter
Petit Pois
With onions, pancetta and a touch of cream
Zucchine Fritte
Fried courgettes
Sautéed Potatoes
With bacon, onion and rosemary
Portobello Mushroom
Pan fried with balsamic vinegar and garlic
Rocket and Parmesan Salad
Sicilian Tomato and Onion Salad
Pollo Milanese
Flattened breast of chicken in breadcrumbs pan-fried, served with rocket and datterino tomato
Scaloppa alla Milanese
Tuscan veal escalope in breadcrumbs, pan fried in olive oil
Filetto al Pepe Verde
9oz fillet steak with a brandy and green peppercorn sauce
Classic Steak Diane
9oz flattened fillet steak with brandy mustard and mushroom sauce
Classic Saltimbocca alla Romana
Sliced Tuscan veal with ham, cooked in white wine, sage and butter
Suprema di Pollo Principessa
Pan fried breast of chicken with white wine, mushrooms and cream sauce, garnished with asparagus
Scaloppine Signor Sassi
Tuscan veal cooked in cream, brandy, mustard seeds and chopped mushrooms
Filetto al Tartufo
8oz fillet steak wrapped in Pancetta with cream and black truffle sauce
Tournedo Rossini
8oz fillet steak, crouton based topped with paté and Madeira wine sauce
Agnello Toscana
Lamb cutlets with Barolo red wine, rosemary and sunblushed tomato sauce
Tuscan Fennel Sausage
Chargrilled sausage served with Italian Broccoli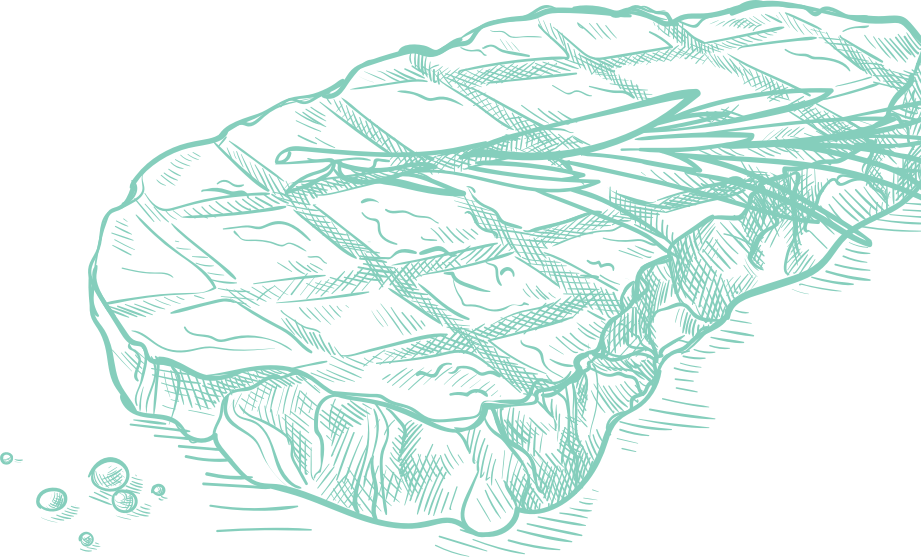 The Great San Carlo Mixed Grill
Steak, lamb cutlets, chicken breast and Tuscan sausage. Charcoal grilled
Agnello
Grilled lamb cutlets with rosemary and thyme
Ribeye steak
aged 28 Days, served with garlic butter or bearnaise sauce
Sirloin steak
aged 28 days, served with garlic butter or bearnaise sauce
Pollo e Rosmarino
Flattened breast of chicken, grilled with rosemary
Fillet steak 8oz
aged 28 days, served with garlic butter or bearnaise sauce
Tagliata Di Filetto Di Manzo
San Carlo special fillet steak sliced and served with fresh Italian dressing
Bone in Rib-eye
30oz chargrilled rib-eye served with Italian broccoli
Steak and Lobster (for 2)
8oz dry aged fillet and whole native lobster served with zucchini fritte
Branzino San Carlo
Fillet of sea bass baked in black Etna sea salt or grilled fillet of sea bass served with gremolada dressing
Gamberoni Cartoccio
Argentian prawns with garlic, chilli, lobster bisque and lemon zest
Salt Baked Sea bass
Whole seabass baked in sea salt casing, keeping the fish beautifully moist and enhancing its flavours - Flambéed with a glass of Grappa. Please allow 20 minutes to cook
North Pacific Halibut
Served with lobster sauce
Sea Bass
Charcoal grilled whole sea bass
Scallops San Carlo
Scallops with white wine, garlic, lemon and breadcrumbs
Fresh Lobster Thermidor
Double cream, English mustard, tarragon, parmesan cheese finished under the grill
Fresh Whole Lobster
Plain or grilled with garlic butter<br />
Tagliata di Tonno con Melanzane
Sliced yellowfin tuna served with smoked aubergine
Mixed Shellfish Royale
Grilled giant prawns, langoustine, Argentian prawns, scallop and mussels with garlic butter
Dover Sole
Grilled Dover sole served off the bone, finished with gremolada dressing
San Carlo Special
Giant prawn and scallops cooked in thermidor sauce
Chargrilled Langoustine
Chargrilled langoustine served with Italian dressing
Prosecco Balbinot
flute / btl
Rosé Spumante
flute / btl
House Champagne
flute / btl
House Champagne Rosé
flute / btl
Laurent-Perrier Rosé
Bottle
Exclusive house wines by the glass
Specially imported for San Carlo restaurants

Wines by the glass are also available in a 125ml measure
Remigio Chardonnay
175ml / 250ml
Pinot Grigio
175ml / 250ml
Grillo Bianco
175ml / 250ml
Sauvignon Friuli
175ml / 250ml
Colomba Platino
175ml / 250ml
Gavi dei Commune di Gavi DOCG
175ml / 250ml
Pinot Grigio Rosé
175ml / 250ml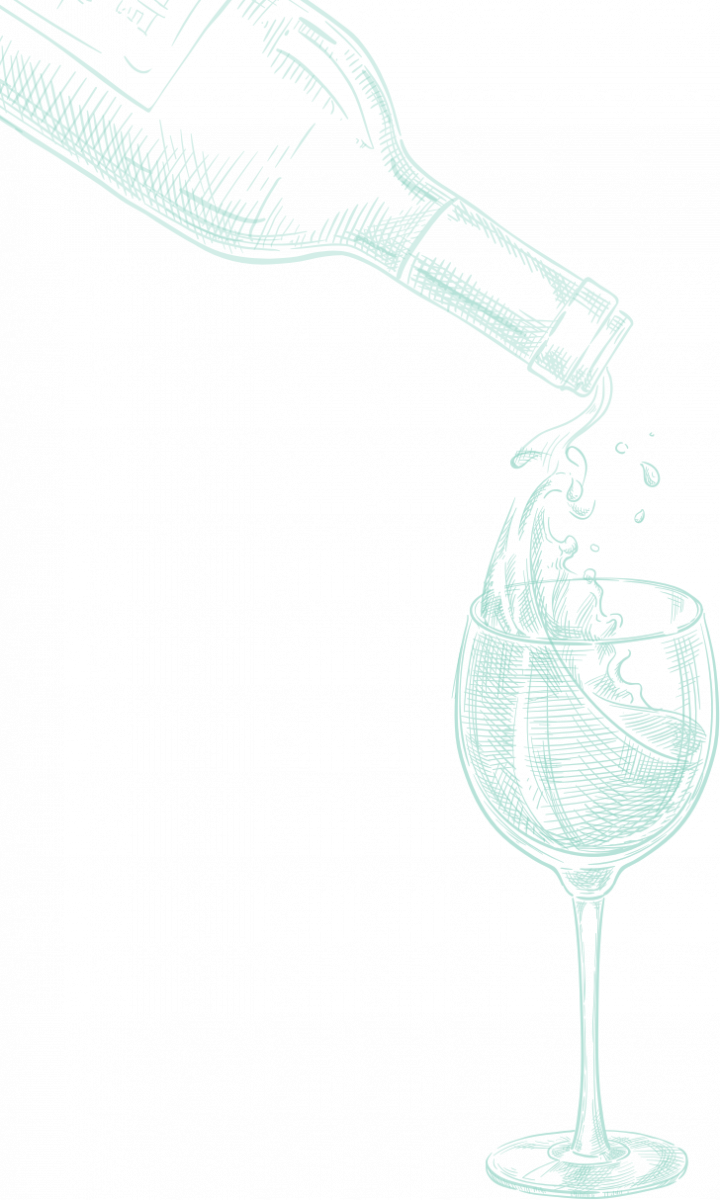 Remigio Rosso
175ml / 250ml
Nero D'Avola
175ml / 250ml
Barbera D'Alba
125ml / 175ml / 250ml
Barolo
125ml /175ml / 250ml
Amarone
125ml /175ml / 250ml
Frascati Superiore
Dry, fresh and fruity
Pinot Grigio
Delightfully dry and full of flavour with a smooth texture
Chablis
A well balanced wine with a mineral, chalky and flinty backbone
Valpolicella Classico
Intense, velvety and well structured with a typical hint of cherry, mellow and mouth-filling with a long finish
Barolo
Full-bodied, warm and dry with a touch of oak on the finish
Amarone
One of Veneto's most famous and prestigious wines. Intensively flavoured dry red wine made from dried grapes
Remigio Chardonnay, Piemonte
Especially selected for San Carlo
Grillo Bianco
A wine with charm and finesse, full bodied but delicate, rose petal aroma. The palate has fruit acidity and structure
Frascati
Dry and fresh yet pleasantly fleshy and fruity
Pinot Grigio
Delicately fruity, full and refined. Lightly elegant
Soave Classico
Brilliant intense yellow, yet light and fresh. From Veneto
Sauvignon Friuli
Single vineyard north of Venice. Fragrant fresh white bursting with flavours of tropical fruit
Chardonnay
Aromas of apple and elderflower, delicately dry with fine balance and harmony.
Verdicchio Classico Castelli di Jesi DOC
Dry, full concentrated style with honey dew melon aroma
Pinot Grigio Santa Margherita
Delightfully dry and full of flavour with a smooth texture
Vermentino
The nose is delicate and floral, dominated by fruity notes that emerge from a complex aromatic weave
Langhe DOC Chardonnay - Vigneto Morino
Intense colour of straw yellow. Offers an ample and intense palate of a long honey richness and a smooth vanilla finish, Carlo's favourite Chardonnay
Sauvignon - Alto Adige
100% Sauvignon grapes, straw yellow with green-golden nuances. Intense but smooth with scents of green pepper and sage, dry at the palate with an excellent body
Falanghina Mastroberardino
Fresh and fruity with a hint of citrus and wild flowers
Pomino Bianco DOC
Floral notes with apple, pear and citrus. Fresh and full in flavour
Colomba Platino IGT
One of the most renowned Sicilian white wines, delicate and fruity
Gavi del Comune di Gavi DOCG
Renowned dry white, made in Piedmont in the North-West of Italy
Lugana Santa Sofia
Delicate bouquet with parfum of white almond and golden apple. Savoury and fresh tasting
Rapitala Gran Gru
One of the best Sicilian white wines, well structured intense but smooth. Fruity and delicate to the palate
Piodilei Chardonnay IGT Pio Cesare
Single vineyard Chardonnay from Piemonte with notes of banana, melon, aniseed and mint. Elegant and mature
Pomino DOC Benefizio Frescobaldi
Tuscan Chardonnay with high notes of pineapple and lemon zest and vanilla
Cervaro Della Sala "Antinori"
Very ripe full bodied, buttery Chardonnay fruit, is underpinned by generous amount of toasted oak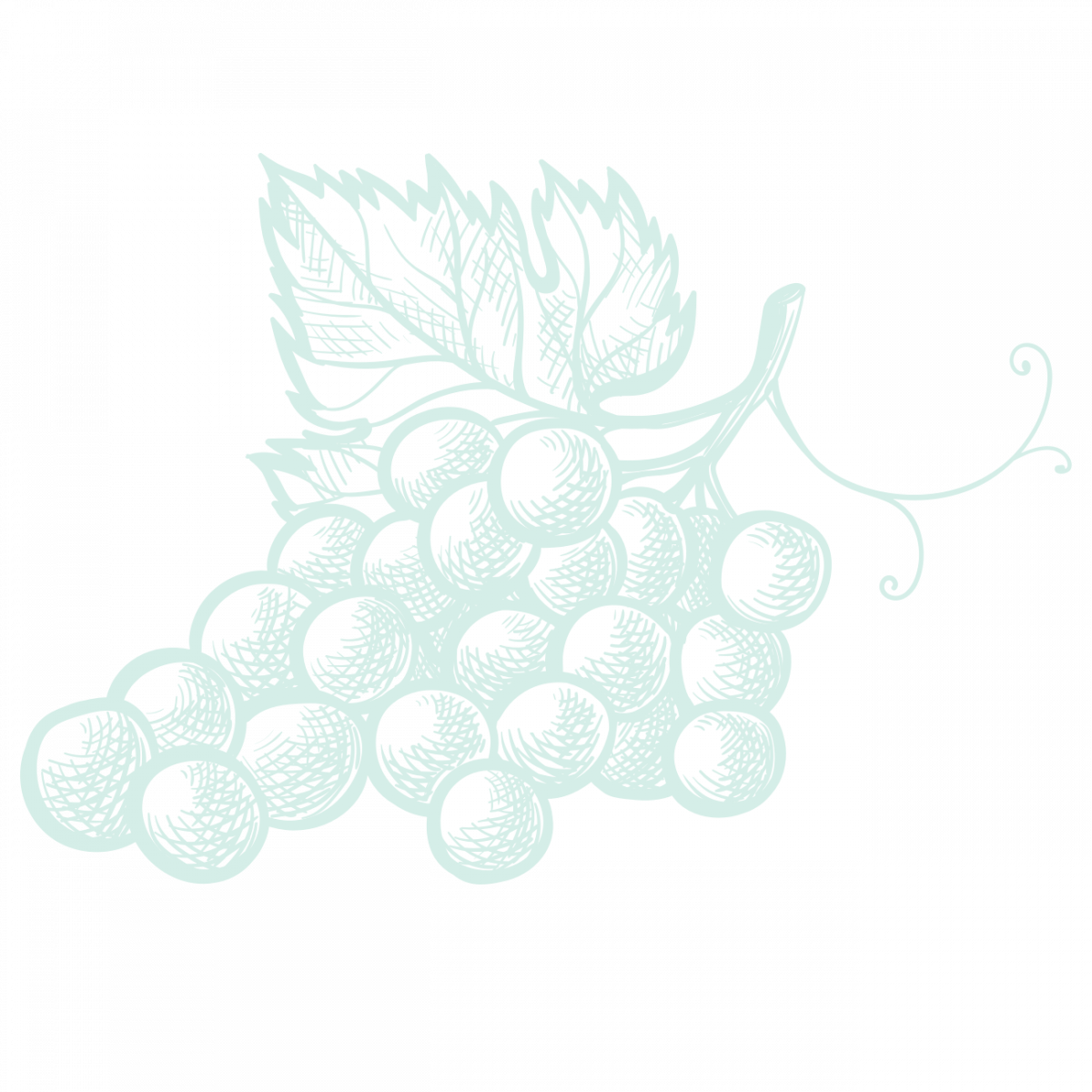 French White
Sancerre - Vibrantly aromatic, opulent on the nose and palate, stylish and dry on the finish
Chablis Premier Cru - A ripe Chablis with good weight and intensity. Green apple and pear emerges on the finish
Rose
Negramaro Spinelli dei Falcone Copertino - Single vineyard from Puglia, outstanding berries and flowers on the nose, crisp and clean
Rosé Costaripa Rosamara - Very light colour of blossoming rose petal, bouquet of spring flowers, balanced and full
Pinot Grigio Rosé - Full body delicate rosé petal aroma with fruit and tender softness
Remigio Rosso, Piemonte
Especially selected for San Carlo
Nero D'Avola
Forest fruit flavours, a hint of spice and soft round tannins
Cabernet
Fruity rich and round smooth flavour of the South Puglian farmyards and sea breeze. Deep ripe fruit aroma
Primitivo
Fruity bouquet with an abundance of berries and plums
Merlot Grave del Friuli DOC
Nicely tannic with a smooth finish, easy drinking
Montelpuciano D'abruzzo Riparosso
Red fruit notes, full bodied, deep, ripe and round with a final note of liquorice
Valpolicella Classico DOC
Pleasantly fruity and smooth with a hint of spice
Chianti Classico DOCG Dievole
Well balanced flavour with an aroma of ripe fruit
Sasseo Primitivo del Salento
Pleasantly fruity and smooth with a hint of spice
Ripasso della Valpolicella DOC
Fine and subtle, plum and berry flavours: bright and fruity
Barbera d'Alba
100% Barbera grapes, ruby red with crimson reflections, harmonious and long lasting with hints of blackberry
Barbera D'Asti
Soft and full, ripe blackberry and cherry flavours with smooth tannins
Cannonau Riserva Sella Mosca Di Sardegna DOC
Suprisingly elegant and generous. Earthy aromas and dark berry fruit flavours
Lago di Corbara - Castello di Corbara
Sangiovese, Merlot, Cabernet Sauvignon, presence of Montepulciano, intense ruby colour with a bouquet of ripe fruit
Chianti Classico Riserva Ruffino
Brilliant deep ruby red colour with an intense bouquet
Barolo DOCG
Superbly dry and smooth with a pleasant oakiness
Amarone classico La Colombaia
Copious black fruit aromas with notes of balsamic, baking spice and vanilla, bushels of warm cherry flavour
Specially selected by San Carlo
Mon Plaisir de Montresor
Rich, smooth wine with delicate spice and a generous, juicy fruity flavour
Syrah Principe di Butera
Full bouquet and persistent with appealing notes of cherries, red fruits and sweet spices
Chianti Ruffino Oro
Distinctive Tuscan bouquet offers notes of violet, cherry and plum. Full bodied and well balanced
Brunello di Montalcino DOCG
Superb, noble and wonderfully smooth with hints of spices
Amarone Classico della Valpolicella Montresor
With a hint of coffee, chestnuts, sweet blackberry, plums on the palate. Subtle taste, rich in texture
Barolo la Corda della Briccolina DOCG
Single vineyard Barolo aged in barrique
From Bruno Vespa
White wine from a small vineyard in Puglia
II Bruno dei Vespa Rosso
An IGP Puglia red that can elegantly accompany daily meals of all kinds
II Rosso dei Vespa Salento
Harmonious and fresh, which reflects the Pugliese nature on our tables
Raccontami Primitivo di Manduria DOC
Full bodied, aged 12 months in Never Barriques and Troncais
Tignanello Rosso Toscana IGT
Fantastic aromas of dark berries and wood. Full body, polished tannins and bright acidity with great depth
Amarone Classico Bertani
The wine is a deep garnet red colour. The classical cherry flavours are immediately perceptible to the nose
Amarone Campolongo
A superb Amarone from a renowned historic vineyard with a history dating back to the 12th century
Brunello di Montalcino Biondi Santi
Aromatic, offering scents of juicy cherries, wild flowers and earth
Sassicaia
Sassicaia DOC has an intense, deep ruby colour. The scent is elegant and complex with notes of red fruits
Solaia
An intense ruby red in colour, at times impenetrably so, the Solaia shows intensely warm aromas which reflect the climate of the season while maintaining a delicate freshness as well
Ornellaia
The cuvée brings together the best terroirs of Tuscany and combines the Mediterranean expression of opulence and generosity with structure and complexity
Pistachio Cake
Pistachio mousse cake
Creme Brûlée
Traditional crème brûlée
Crème Caramel
Classic crème caramel
Panna Cotta
Traditional Italian dessert served with fresh fruits
Fresh Fruit Pavlova
Meringue, strawberries, fresh cream and almond flakes
Torta Setteveli
chocolate and hazelnut cake
Cheesecake
Classic baked vanilla cheesecake
Tiramisu
Traditional tiramisu
Dolci San Carlo
A selection of mini bites (minimum for 2 people)
Millefoglie
Crisp and delicate puff pastry layered with Chantilly cream
Formaggio
Mixed Italian Cheese Served with grapes, celery and biscuits
Selection of Ice Creams and Sorbets (3 scoops)
Ask your waiter for flavours available
Affogato
Vanilla ice cream with espresso and frangelico liqueur
Coppa San Carlo
Vanilla ice cream served with hot chocolate and Italian biscuit
San Carlo Special
Chocolate, hazelnut and vanilla ice cream with warm Nutella sauce (minimum for 2 people) (n)
Coppa di Fragole
Vanilla ice cream with fresh strawberries served with whipped cream and a touch of meringue biscuits. Enjoy this sweet with a complimentary glass of Moscato D'Asti
Moscato di Asti
A denominazione di origine contrallata e garantina sparkling white wine produced mainly in the province of Asti. The wine is sweet and low in alcohol to be enjoyed with desserts. glass / bottle
Moscato di Trani (DOC)
One of the truly classic dessert wines of Apulia. The growing area par excellence is the comune di Trani, whose tufaceous soils allow this grape variety to show its best. glass / bottle
Melizie
The best of the best Passito wine in Italy. The grapes destined to become Melizie are allowed to dry on the vine until the middle of December. By doing so, the honeyed, floral flavours of the Fiano grape become more fully developed and concentrated. The most expensive dessert wine with Cantucci.
Marsala
Marsala is a wine produced in the region surrounding the Italian city of Marsala in Sicily. Marsala is rather sweet, great as a dessert wine.
Liqueur Coffee
Cointreau, Amaretto, Tia Maria, Baileys, Brandy, or Whiskey
Earl Grey / Darjeeling / Peppermint / Camomile