Signor Sassi Main Menu SS23
https://sancarlo.co.uk/menus/signor-sassi-main-menu-ss23/
English
Main Menu
Arancini al Tartufo Nero
Rice balls with black truffle and Parmesan cheese (1156 kcal)
Gnocchi al Tartufo Nero
Potato gnocchi filled with black truffle in pecorino fondue, lemon zest and honey (626 kcal / 1252 kcal)
Risotto Parmigiano e Tartufo Nero
Risotto with black truffle, morel and porcini mushrooms (685 kcal)
Tagliolini al Tartufo Nero
Fresh homemade tagliolini pasta with black truffle (1318 kcal)
Signor Sassi's Special Salad
Mixed salad with chopped asparagus, avocado, baby artichokes and mozzarella cheese. V (220 kcal)
Tricolore Salad
Avocado, tomato and mozzarella. V (633 kcal)
Mozzarella in Carrozza
Mozzarella in deep fried bread with garlic and anchovy sauce. (1133 kcal)
Melanzane al Forno
Baked sliced aubergine, with parmesan cheese and tomato sauce. V (476 kcal)
Signor Sassi Antipasto
For 2 - Start your meal the true Italian way! Our chef will prepare a large plate of antipasto representing the Regional tastes of Italy. (979 kcal)
Cozze all'Arrabbiata
Fresh mussels in a spicy tomato sauce with chilli and garlic. (384 kcal)
Asparagi Dorati
Fresh asparagus, gratinated with hollandaise sauce. V (467 kcal)
Cozze e Vongole
Fresh mussels and clams in white wine, cherry tomato, garlic, rosemary and parsley. (413 kcal)
Avocado al Forno Gratinato Con Granchio e Parmigiano
Avocado with crab, baked in lobster sauce, cream, brandy, tomato and Parmesan cheese. (501 kcal)
Calamari Fritti
Deep fried squid. (875 kcal)
Insalata di Pesce
A mixture of squid, prawns and octopus marinated in extra virgin olive oil, garlic and lemon juice. (248 kcal)
Gamberoni Salsa Piccante
Grilled prawns served with tomato sauce chilli and a dash of cream. (168 kcal)
Salmone Affumicato Con Granchio
Smoked Scottish salmon with fresh crab. (222kcal)
Bresaola Della Valtellina
Cured sliced beef with rocket salad, topped with shavings of parmesan cheese, extra virgin olive oil and lemon juice. (343 kcal)
Carpaccio di Manzo
Very thin sliced raw fillet of beef with mustard dressing, parmesan cheese and rucola. (254 kcal)
Prosciutto and Melone
Parma ham and melon. (186 kcal)
Avocado Bernardo
Avocado with lobster, scampi and prawns, served with cocktail sauce. (513 kcal) Minestrone
Homemade vegetable soup. (124 kcal)
Pasta Fagioli
Borlotti beans and pasta soup. VE (273 kcal)
Zuppa di Aragosta
Mediterranean lobster soup. (145 kcal)
Zuppetta di Pesce
Fish soup. (417 kcal)
Tortellini al Gorgonzola e Asparagi
Stuffed pasta with gorgonzola in cream, gorgonzola cheese and asparagus. V (1300 kcal)
Penne Arrabbiata
Short tubes of pasta in a spicy tomato sauce with chilli and garlic. VE (546 kcal)
Spaghetti al Pomodoro e Basilico
Thin spaghetti with San Marzano, tomato, garlic and fresh basil. Lightly spiced. VE (542 kcal)
Fettuccine Alfredo
The original recipe for this fettuccine pasta, imported from Rome, tossed with butter, cream and parmesan cheese. A unique experience. (1565 kcal)
Spaghetti Carbonara
Spaghetti in cream, bacon, egg yolk and parmesan cheese. (769 kcal)
Penne Romana
Short pasta with Italian bacon, onions, garlic and tomato sauce, served with parmesan shavings. (880 kcal)
Ravioli di Zucca
Pumpkin ravioli in Gorgonzola and saffron cream. V (903 kcal)
Paccheri con Ragu Napoletano
Large pasta tubes with classic beef ragu. (954 kcal)
Mafalde al Cinghiale
Mafalde in wild board ragu and ricotta cream. (1107 kcal)
Ravioli Tino
Stuffed with ricotta cheese and spinach in Aurora sauce, with prawns and rocket salad. (1099 kcal)
Tortelloni alla Carbonella con Vongole
Black tortelloni filled with crab and mascarpone in clam and white wine sauce. (457 kcal)
Spaghetti alle Vongole
Spagheti with baby clams, tomato sauce and garlic. (654 kcal)
Gnocchi Con Scampi
Scampi with dumplings made of 50/50 potatoes and flour in fresh tomato, brandy, garlic and cream sauce (784 kcal)
Tagliolini Con Granchio
Very thin egg pasta with hand-picked Cornish crab, sweet Sicilian cherry tomatoes, saffron and a touch of cream. (1152 kcal)
Tagliatelle Montecarlo
Pasta ribbons served with diced monkfish, shallots, white wine, chilli, tomato and cream sauce. (985 kcal)
Linguine al Pesce
Pasta with shellfish, garlic and tomato sauce. (839 kcal)
Tris Di Pasta
Three different types of pasta chosen by our head chef. Changes every day.
Risotto all'Aragosta
Lobster risotto. (529 kcal) Lemon Sole Carlo
Grilled and served in a white wine and mushroom sauce. 399 kcal
Frittura Di Pesce Portofino
Deep fried calamari, prawns, scampi and scallops served with tartare and sweet chilli sauce. (1288 kcal)
Gamberoni Diavola
Mediterranean prawns with fresh chilli, garlic, white wine and olive oil. (213 kcal)
Aragosta
Fresh lobster Thermidor or grilled with garlic butter. (1007 kcal / 789 kcal)
Dover Sole
Plain grilled Dover sole. (743 kcal)
Pollo Marinato alla Carbonella
Charcoal grilled, marinated breast of chicken in Tuscan extra virgin olive oil with garlic, crushed black peppercorns, capers and lime juice. (273 kcal)
Scaloppine al Limone
Veal cooked in butter and lemon. (816 kcal)
Pollo Lucullo
Chicken breast in bread crumbs stuffed with spinach and garlic butter on a light parsley, garlic and cream sauce. (1552 kcal)
Pollastrino Diavola
Baby chicken, grilled with rosemary, chilli and garlic (Allow 20 mins for cooking) (286 kcal)
Saltimbocca alla Romana
Sliced veal with ham, cooked in white wine and sage. (408 kcal)
Scalloppine Joselina
Veal cooked in cream, brandy, mustard seeds and chopped mushrooms. (1014 kcal)
Suprema di Pollo Principessa
Pan fried breast of chicken with white wine, mushrooms and cream sauce, garnished with asparagus. (802 kcal)
Ossobuco
Traditional dish of Lombardia. Veal knuckle, slow cooked and served with saffron risotto. (623kcal)
Bistecca alla Griglia
9oz 28 days hung Aberdeen Angus sirloin steak, cooked to your liking served with Bearnaise sauce. (764 kcal)
Scaloppa alla Milanese
Veal escalope pan fried in bread crumbs. (741 kcal)
Abbacchio Ligure
Baked rack of lamb with red wine and mixed herbs. (1053 kcal)
Filetto al Pepe Verde
9oz fillet steak served with creamy brandy and green pepper corn sauce. (783 kcal)
Tournedo Rossini
8oz/227g fillet steak, crouton based topped with paté and Madeira wine sauce (754 kcal)
Cotoletta di Vitello Burro e Salvia Or all Milanese
Veal cutlet in butter and sage or flattened in breadcrumbs. (808 kcal / 894 kcal)
Kobe Beef "9oz"
The meat is heavily marbled which gives it a deep succulent flavour and buttery texture. (1033 kcal)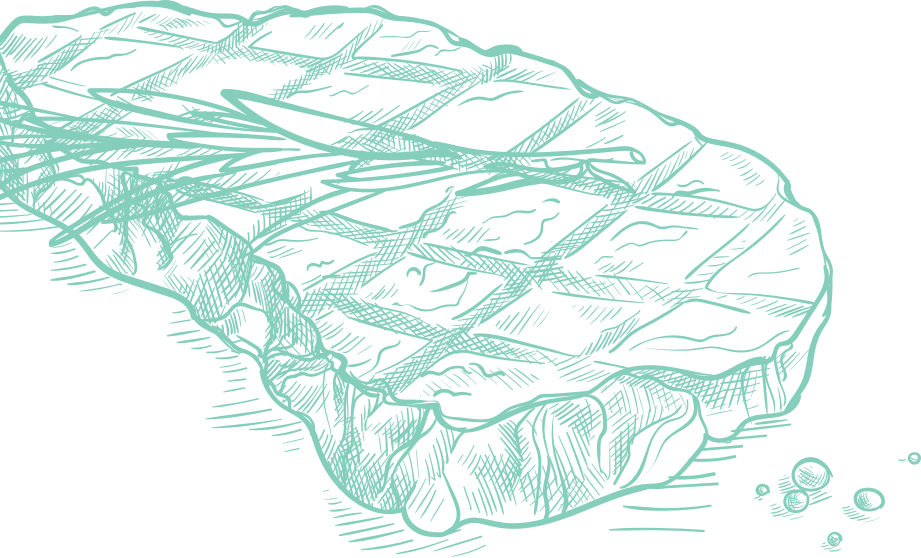 Tagliata di Filetto di Manzo
Sliced prime Scottish fillet of beef, with balsamic, brandy flambé and rocket leaves. 428 kcal
Filetto alla Griglia
28 days hung fillet of beef cooked to your liking served with béarnaise sauce. 608 kcal
T Bone Steak
20oz (please allow 25 minutes to cook) Grilled and served with Bearnaise sauce. 1683 kcal
Fagiolini
French beans tossed in butter and shallots. V (133 kcal)
Zucchine Fritte
Fried courgettes. (239 kcal0
Spinaci
Spinach sautéed with garlic, chilli and Worcestershire sauce. V (20 kcal)
Pisellini
Peas with onions and bacon. (696 kcal)
New Potatoes
V (236 kcal)
Pomme Pureé
Mashed potato plain or with black truffle V (222 kcal)
Patatine Fritte
French fries (598 kcal)
Sautéed Potatoes
Plain or with bacon and onion. 227 kcal / 248 kcal
Funghi Trifolati
Sauté mushrooms with white wine and garlic. VE (38 kcal)
Rucola Salad
Rocket salad V (142 kcal)
Insalata di Pomodorini Siciliani and Cipolla
Tomato and onion salad VE (122 kcal)
Insalata Mista
Mixed salad VE (138 kcal)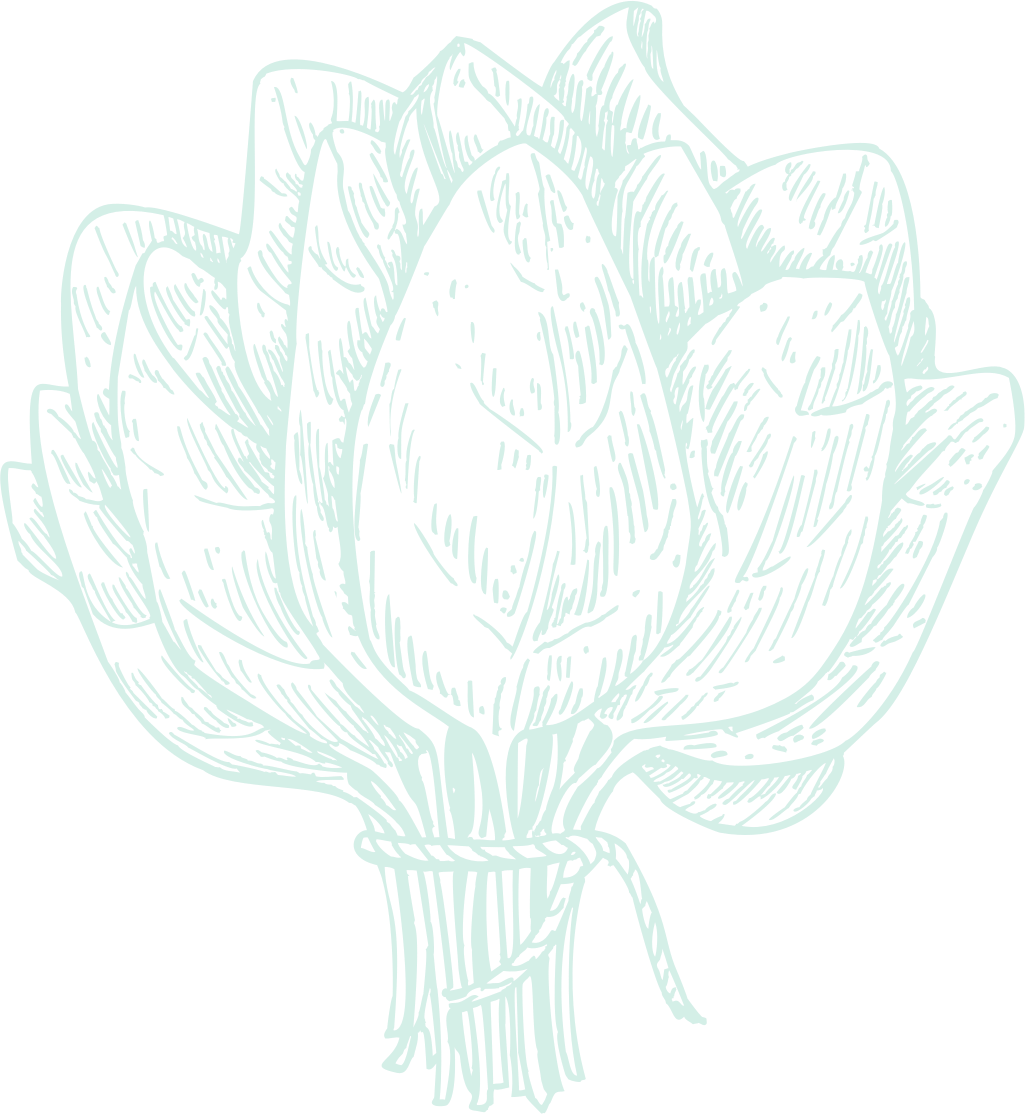 Ostriche
Fresh rock oysters (7 kcal)
Costolette
Pork ribs served with a sweet and sour homemade BBQ sauce (1194 kcal)
Crab and Prawn Cakes
Served with sweet chilli sauce (179 kcal)
Carpaccio di Polpo
Thinly sliced octopus served with a tomato concasse (367 kcal)
Gamberoni Luciana
Tiger prawns with garlic, chilli and tomato sauce with a touch of cream (133 kcal)
Capesante con Spinaci
Fresh pan fried Scallops with white wine and garlic, with a touch of tomato, served on a bed of spinach (195 kcal)
Burrata Con Pomodori San Marzano alla Griglia
Burrata cheese, served with grilled San Marzano tomatoes (506 kcal)
Pata Negra
Ham of the finest quality, comes from pigs of the Iberian breed, characterised by their dark coat and black hooves, thus giving rise to the familiar name "pata negra" (259 kcal)
Insalata di Granchio
Whole fresh crab salad served with cocktail sauce (360 kcal)
Cocktail di Aragosta
Elegant, impressive and tasty lobster all mixed up into one delightful starter served with Marie Rose sauce (275 kcal)
Ravioli Sassi
Ravioli stuffed with lobster and crab in a light cream and tomato sauce (874 kcal)
Spaghettini con Gamberoni Piccanti
Thin spaghetti with king prawns, hot chilli, anchovies, capers, olives, fresh parsley and San Marzano tomato (671 kcal)
Risotto Signor Sassi
Best Arborio rice with porcini mushrooms, white wine, a touch of cream and wrapped in Parma ham (965 kcal)
Salmone alla Griglia
Fresh grilled salmon served with prawns and pink peppercorn dill sauce (1138 kcal)
Risotto al Pesce
Seafood risotto (782 kcal)
Capesante al Forno
Fresh scallops, drizzled with olive oil, lemon, parsley and garlic. Baked with bread crumbs (634 kcal)
Branzino alla Griglia
Sea bass grilled or filleted with lime sauce (810 kcal)
Halibut
Grilled and served with lobster sauce (558 kcal)
Filetto Signor Sassi
Angus fillet steak with a special homemade butter sauce of 30 ingredients. This dish is the best expression of Signor Sassi cuisine (853 kcal)
Grigliata di Pesce
A selection of five different types of fish and shellfish (736 kcal)
Sassi's Special Shellfish
A mixture of grilled shellfish in a garlic and butter sauce (809 kcal)
Scampi Freschi Grigliati
Plain grilled langoustines in butter and garlic sauce (744 kcal)
Spaghetti all'Aragosta
Lobster spaghetti (647 kcal)
Aragosta Grigliata and Tagliata di Filetto di Manzo
Grilled lobster and fillet tagliata with our homemade special butter sauce (for two people) (1056 kcal)
Traditional Signor Sassi Desserts
Panna Cotta al Bosco
(573 kcal)
Chocolate Mousse
(728 kcal)
Cheesecake - Fruits of the Forest Sauce
(904 kcal)
Torta Setteveli
Chocolate cake (746 kcal)
Torta Pistacchio
Pistachio cake (640 kcal)
Pere Al Chianti
Chianti poached pears with hazelnut ice cream (134 kcal)
Fresh Fruit
Kiwi and mango, fresh pineapple, raspberries (when in season) Or strawberries (66 kcal)
A Selection of Italian Cheeses
(712 kcal)
Ice Cream
Vanilla (133 kcal), hazelnut (162 kcal), chocolate (137 kcal) ice cream and mango (74 kcal) or lemon (72 kcal) sorbet (kcal per scoop)
Affogato
Vanilla ice cream with espresso (62 kcal)
Tartufo Flambe
Chocolate ice cream coated with crushed hazelnut and dusted lightly with cocoa powder, flambéed with Italian liqueur (257 kcal)