2015-12-17
Traditional Italian Chestnut Cake
San Carlo
Traditional Italian Chestnut Cake
Traditional Italian Chestnut Cake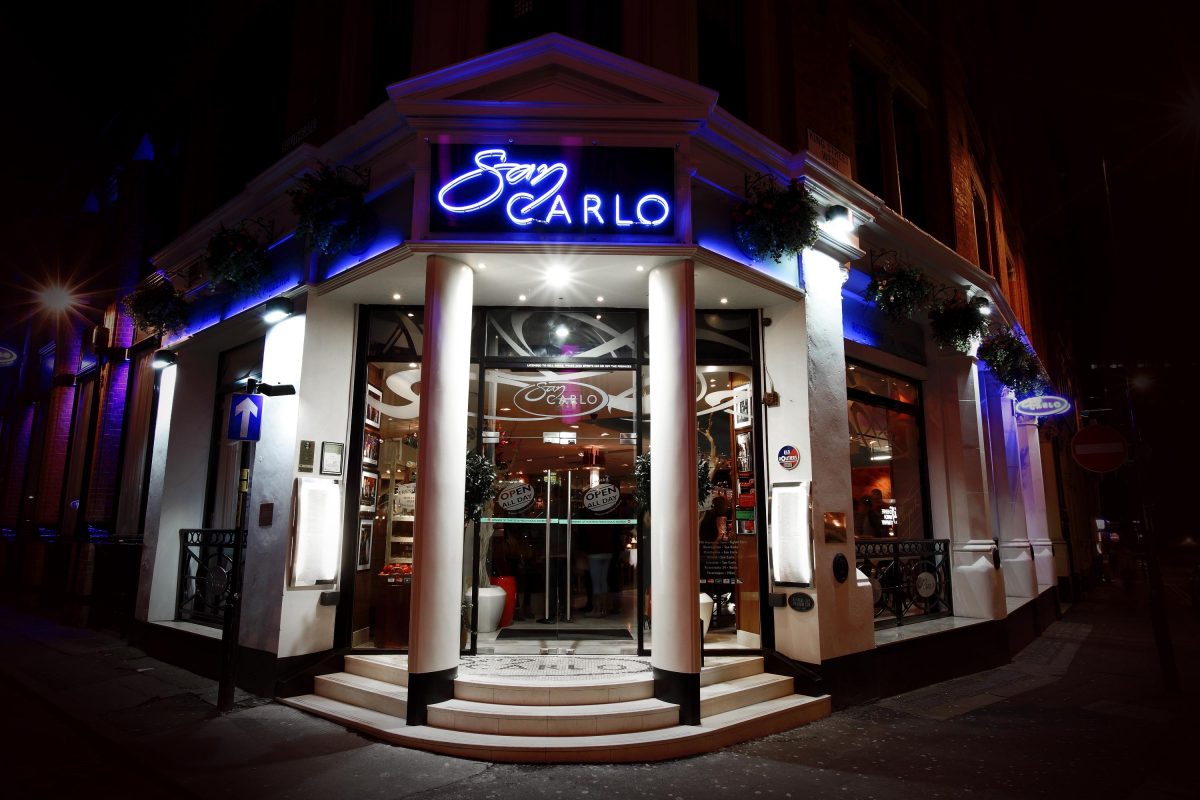 San Carlo
When San Carlo Consultant Chef Aldo Zilli hosted 'Aldo's Christmas' – a five course Italian feast at our Bottega restaurant at Selfridges in Manchester, Executive Chef Filippo Pagani created the dessert. Filippo's Traditional Italian Chestnut Cake  proved to be such a hit we thought we'd share his recipe with you, we hope you'll try it at home.
Perfect for friends and family gatherings over festive break, create this fantastic sweet dish at home.
Traditional Italian Chestnut Cake
Ingredients – Makes a cake to serve 8:
2 Eggs
250g Chestnut Flour
8g Bicarbonate of Soda
110g Butter
8g Bitter Cacao Powder
110g Brown Sugar
110g Raisins
10g Cognac
50g Chestnuts
50g Pinenuts
300ml Milk
Method:
Soak the raisins in a bowl with the Cognac.
Mix the eggs with the sugar, then add the chestnut flour and the milk (slightly warm, not straight from the fridge) mix to create a creamy compote.
Add the cacao powder, bicarbonate of soda and butter and mix well.
Baste the tray with butter and cover with a light dusting of sugar.
Take the raisins out of the cognac, add 50 gr to the compote mixture as well as 40 gr of chestnut and 30 gr of pinenuts.
Combine together and place the mixture into a baking tray. Decorate with the remaining raisins, chestnuts and pinenuts.
Cook for 40 minutes at 165 degrees.
Slice and serve warm or cold with ice cream.
Tweet us a photograph of your dish to @SanCarlo_Group