2013-03-21
Rack of Lamb with Rosemary (Carre d'Agnello al Rosmarino)
San Carlo
Rack of Lamb with Rosemary (Carre d'Agnello al Rosmarino)
Rack of Lamb with Rosemary (Carre d'Agnello al Rosmarino)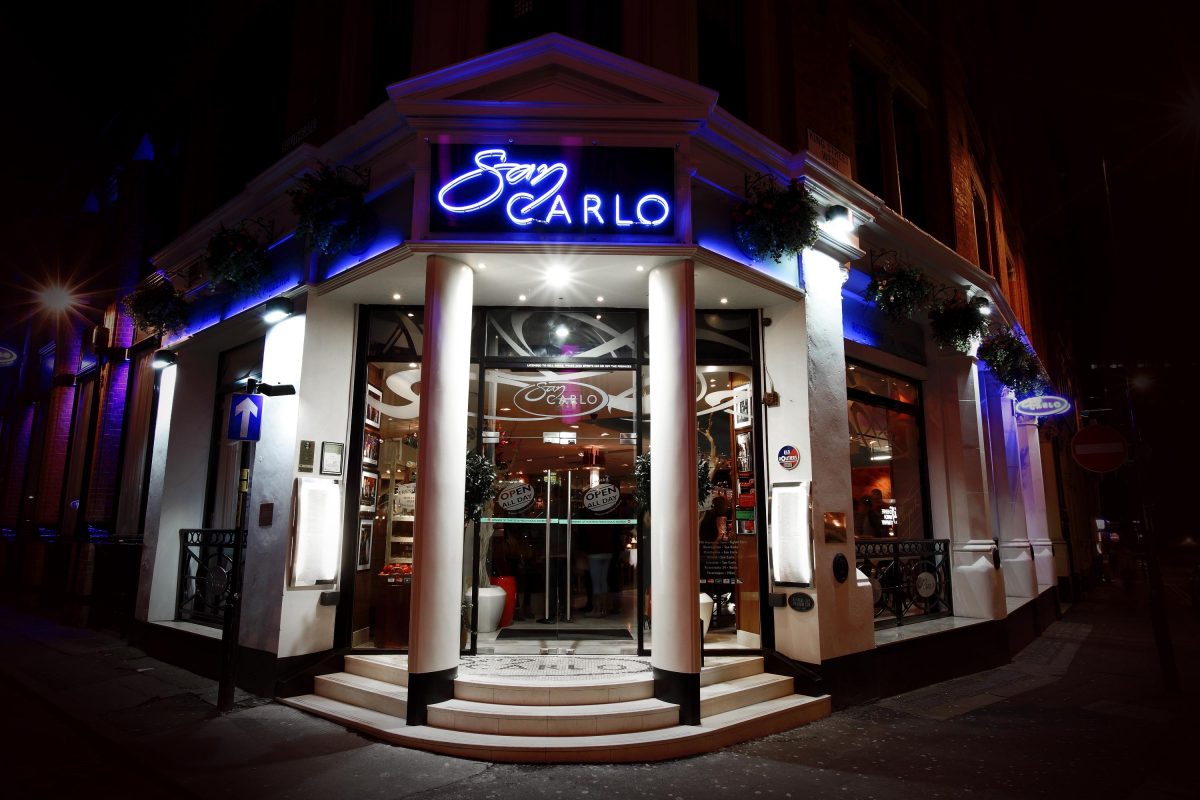 San Carlo
Serves 8
Preparation time: 15 minutes
Cooking time: 20-25 minutes
Ingredients:
1.4kg (3 lb 2 oz) baking potatoes, peeled and quartered
100g (3 1/2 oz) dried breadcrumbs
Leaves of 2 fresh rosemary sprigs, chopped
30 ml (2 tbsp) chopped, fresh flat-leaf parsley
30 ml (2 tbsp) chopped, fresh sage
1 fresh red chilli, de-seeded and chopped finely
60 ml (4 tbsp) olive oil
900g (2 lb) baby carrots with fronds, trimmed
8 baby aubergines
4 garlic cloves, lightly bashed
8 small racks of lamb (32 chops in total)
30ml (2 tbsp) smooth mustard
Salt & freshly ground black pepper
For the gravy:
15ml (1 tbsp) balsamic vinegar
150ml (1/4 pint) red wine
150ml (1/4 pint) vegetable stock
25g (1 oz) butter
Method:
Preheat the oven to 190C/fan oven 170C/gas mark 5. Bring a large pan of water to the boil and add the potatoes; par-boil for 10 minutes and then drain.
In a large bowl, mix the breadcrumbs, herbs and chilli, season with salt and freshly ground black pepper and set aside.
Place half the oil in a large roasting tin and heat in the oven for 5 minutes until very hot and almost smoking. Quickly add the potatoes, baste in the hot oil and cook for 15 minutes. Then add the carrots, aubergines and garlic. Road for about 15 minutes, until cooked.
Meanwhile, heat the remaining oil in a large ovenproof pan and seal the racks of lamb all over for 5-8 minutes. Transfer the lamb to the oven and roast for 8 minutes for medium rare to 12 minutes for well done.
Remove the lamb from the oven and spread the mustard on it and then press the breadcrumb mixture on to the meat. Return to the oven and roast for a further 5 minutes. Remove and allow to rest.
While the meat is resting, make the gravy. Pour off and discard as much fat as possible from the pan and place on the hob. Add the vinegar to the pan and de-glaze, scraping the roasting meat 'bits' off the base. Stir in the red wine and stock and boil for 5 minutes, until syrupy. Take off the heat and whisk in the butter. Strain through a sieve and serve with the meat and vegetables.