Awards
Winner of 36 industry and consumer food and drink awards, including:
---

LES ROUTIERS Les Routiers

Best multisite restaurant brand & entrepeneur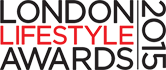 Runner up - Restaurant of the year
What is most striking about San Carlo is the sense of a restaurant that knows exactly what it's doing and why. Why is San Carlo thriving in a recession? It's very simple. They know what they are doing.
The Observer
Working with such a professional restaurant group allows me to express my passion and expertise. I am very proud of my involvement with San Carlo group and it's founder Carlo Distefano - A man I greatly respect in business
Aldo Zilli , Celebrity Chef
San Carlo, South Parade, chic yet authentic Italian dining in Leeds city centre. Situated on South Parade in the city centre, San Carlo is a large yet stylish restaurant, designed to create its own, unique atmosphere, using natural light and glass to blend contemporary and classic themes. This excit ... ing destination features a hand carved stone bar, imported from Italy, perfect for enjoying a pre dinner drink.

This day had been planned for a while. We took a Friday off work and caught the train into Leeds to do our Christmas Shopping. The train decision was because parking at this time of year is ridiculous and we always intended to finish the day with a late lunch at the amazing San Carlo on South Parade and we knew we would be in no fit state to drive afterwards!

So after 3 hours of intense spending, we struggled laden down with what seemed like hundreds of bags to San Carlo and tried to make a grand entrance as sophisticated as possible, as befits this extraordinary restaurant. San Carlo is a favourite of ours for a casual yet celebrity style dining experience and although a favourite, we have never reviewed them for H&N. Were we tempting fate? Would it live up to our expectations? We would be gutted if it wasn't as good as usual and there were lots of factors in play that could have tipped our experience the wrong way. Black Friday in Leeds being the main one, Leeds was heaving and San Carlo might be too…thank goodness we booked! Ok, grand entrance made we were greeted by the maître de as if we were old friends and when he saw the amount of bags we had he showed us to a fantastic table in the window with lots of room to store our purchases.

As usual the restaurant was buzzing with the great and the good of West Yorkshire, it's a superb place for people watching as this is definitely the place to be seen, there were also plenty of shoppers there with almost as many bags as us and we all gave each other a knowing smile. We started with a glass of pink champagne, when in San Carlo it just has to be done! We savored the champers while choosing our meal and discussing what a successful day of shopping we'd had and this was going to be the perfect end to the day. Starters decided; I was in the mood for seafood and choose the Insalata Adriatica, a mixture of squid, prawns and mussels with garlic, extra virgin olive oil and sun blushed tomatoes, Dave decided on Avocado Diverso, avocado served with crab meat, marie rose sauce, smoked trout, horseradish and sun blushed tomatoes. Both absolutely exquisite!

For our main course I continued with the seafood theme and had a San Carlo Special; Tagliolini Lobster, special pasta with lobster, brandy, tomato, cream and peas…oh my goodness, I struggle with words to express just how good this dish is! Dave went for Agnello Alla Toscana, lamb cutlets in Madeira sauce with rosemary and sun dried tomatoes. Another brilliant choice and one I will possibly have on our next visit. We decided on a rest before ordering our desserts; giving us chance to finish our bottle of Pino and do a little more people watching. By now the restaurant was in full swing and we were amazed at what a well-oiled machine their service is. The level of professionalism, attention to detail, the fun banter and all made to look so easy.

Finally, we were ready for dessert, which just had to be accompanied by a delicious dessert wine (see why we got the train!). So, Panna Cotta served with fresh fruits and Classic Baked Italian Cheesecake topped everything of very nicely. What were we worried about? San Carlo is a must for people who appreciate fine Italian food, good service, luxurious yet comfortable surroundings and value for money; and we will add to that a brilliant all round dining experience with great people watching thrown in for good measure! Love it!
Angela Riches , H&N Magazine
Read More
You've probably heard of the Manchester institution that is San Carlo. There doesn't seem to be a day that goes by without a celebrity or football player being photographed leaving the popular Italian restaurant.

Rihanna has eaten there as have Hulk Hogan, David Beckham and Russell Cr ... owe. On any given night you'll find plenty of City or United players hanging out there with recent arrivals Jose Mourinho and Paul Pogba already big fans.

In short if you are famous, good at sport or have plenty of cash then San Carlo is probably the first place you are going to end up getting a bit of grub in Manchester.

But is it any good? Or is it all just style over substance? We headed along for a spot of lunch to find out...

The room itself is buzzing with waiters (90% middle aged Italian men) carrying vast trays of seafood, pasta and meats out to tables with huge dramatic flare. The room feels like full theatre production is taking place as you are whisked past the gorgeous seafood bar and your jacket is removed and dispatched without you missing a step.

The tables are all white linen and nothing seems to have been left to chance when it comes to the set up. The crowd is very much a mixture of business folk, people out for a celebratory lunch (anniversaries, birthdays and graduations) with pretty much everybody in the room well-dressed.

While the prices aren't over the top the clientele obviously see San Carlo's as a place to come and celebrate something (United help their title celebration party here in 2009.) Flutes of Champagne were popping up at tables all around me.

I started with the carpaccio of Octopus and tuna. Both tasted as fresh as seafood possibly could and were a wonderful light start to the meal. Exactly what a starter should taste like. Not filling you up but a little slivers of deliciousness whetting the appetite for what was to come.

For mains I plumed for the lobster pasta. This is the signature dish here and has been for over a decade. If I had to eat nothing else but this meal 3 times a day for the coming decade I'd be a happy man. Perfectly cooked fresh pasta, huge meaty chunks of lobster and a rich tomato sauce topped off with a little cream. This is what living and eating out is all about. Forget the gluten-free trends, the vegan desserts and the clean eating. When I go out and treat myself I want something like this lobster dish. An absolute triumph cooked and served by true professionals.

You can see why the rich and the famous like to come here and eat. The room is absolutely buzzing in a way that not many other restaurants achieve. The food is spectacular, over the top and all served with panache and theatre. You feel good about yourself while sitting here and being taken care of.

The whole thing came to £35 with a large bottle of water and an espresso which is not expensive by any means when you consider the quality of the offering.

We should all be dubious about celebrity culture in our world right now as it often means fake, tacky and lacking in quality. On this occasion though the celebrities have got it absolutely spot on. The food and service and experience in San Carlo speaks for itself. It has done for over a decade.

If you have any sort of special occasion coming up do book it now. A superb treat.
Niall Harbison , Lovin' Manchester
Read More
As Roundhay's infamous Flying Pizza Italian restaurant prepares to celebrate it's 40th birthday later this year, celebrity Chef and Author Aldo Zilli cooked up a summer feast combining the best of Yorkshire and Italian summer seasonal produce.

Aldo's brings his many years of suc ... cess and expertise to his ongoing work with Flying Pizza, part of the award winning San Carlo Group of Italian restaurants, where he works with the Group's executive chefs.

The lucky diners who attended on Friday 1st and Saturday 2nd were treated to a unique menu hosted by the flamboyant chef. Dishes included locally sourced wild rabbit risotto from the Moors with Yorkshire peas and asparagus, a local wild boar tagliolini and Yorkshire strawberries with a rare truffle balsamic dressing. Aldo also shared his secrets to successful Italian cooking and revealed how to get the best from their produce at home.

Aldo said:

"I'm passionate about produce, using the best seasonal ingredients and allowing them to shine is what great Italian cooking is all about – which county in the UK could be better to share this passion with than YORKSHIRE? I love it, you have the best regional produce – from vegetables and fruit to your wild boar, rabbit and trout, the possibilities excite me and marry perfectly with our food and that's what we're showcasing at Flying Pizza this weekend."

We were treated to an extensive menu expertly cooked and served by Aldo, who talked us through some of the regional ingredients and how he incorporated them into the Italian dishes.
Yorkshire Food Guide
Read More
In honour of the 400th anniversary of Shakespeare's death, Selfridges have launched a quarterly campaign of bard-inspired events and dramatic fashion collections throughout the store. As part of this, San Carlo Bottega, the chic Italian restaurant and champagne bar on the second floor, will be put ... ting on a special celebratory menu between Monday 3rd – Sunday 9th October.

We suspect Romeo might have been better off turning to these to help mend his broken heart

There is a strong link between Shakespeare and Italy, with many of his most famous plays being set in the country; the tragic love story of Romeo and Juliet, The Two Gentlemen of Verona, Julius Caesar and The Merchant of Venice, to name a few. So it didn't take much persuasion to get San Carlo's Executive development chef, Filippo Pagani, who hails from Venice, on board with the idea of showcasing some special native dishes.

San Carlo restaurants are well known for focussing on quality ingredients and regional Italian cooking, offering customers a chance to experience more authentic dishes from smaller localities. This week's Bottega menu features specialities particular to Venice and Verona, along with prosecco and recommended regional wines such as Santa Margherita Pinot Grigio and Amarone.

Special Venetian dishes include thin slices fresh Tuna Carpaccio with capers, a citrus dressing and strips of orange peel, as well as freshly made Egg Tagliolini bound with a deeply satisfying rich crab sauce, served dramatically in a spiky spider crab shell. We were particularly enamoured by Baccala Mantecato, a comforting dish of whipped salt cod paté and black olives on a comforting crostini made from chickpeas that we hope makes it to the permanent menu. This was a perfectly balanced and more unusual dish in terms of contrasting tastes, textures and temperatures; perfect for enjoying along with drinks.

Veronese specials included San Carlo's take of the famous risotto; Risotto all'Amarone - tinged pink with the addition of the regional wine and surrounded by delicate folds of thinly sliced Italian ham. We also enjoyed slabs of peasant-pleasing polenta enlivened by thick slices of pan-fried Sopressa salami and balsamic radicchio.

Those who crave heartier fayre to match the onset of autumn will need to rush over to experience ultimate Italian comfort food like Gnocchi coated with butter, sage and Monte Veronese cheese, a cow's milk cheese which San Carlo had flown over especially. The gnocchi is served here in an edible cheese and breadcrumb basket.

Bigoli pasta with wild spinach and slow cooked Piedmonte beef cheeks is another hearty and rich dish, as warming as a fine Italian wool coat. Perhaps the bard got it the wrong way round and it's actually food that is the music of love?

San Carlo obviously never forgets how much Italians love desserts and all traditional sweet baked goods are made in-house. Along with a cup of fine Italian coffee, we tucked into Fritelle; apple pastry fritters, while dipping Baicoli (sweet Venetian biscuits) into a glass of chilled Zabaglione – sweet custard infused with Marsala. We suspect Romeo might have been better off turning to these to help mend his broken heart.

To finish, we happily picked at a freshly baked miniature Pandoro cake; a typical Veronese sweet yeast bread, popular around Christmas and New Year, lightly studded with sultanas and dusted with vanilla scented icing sugar. The ones made by San Carlo's team of pastry chefs were light and had such a delicious golden outer crust, we're glad they didn't make us wait until December.

In addition to this special menu, lunchtime customers dining on Thursday 6th October from 12.30pm will be accompanied by a harp and flute duo from the Royal Northern College of Music.

Obviously any one of San Carlo's venues can be enjoyed at any time, but those with a poetic soul who fancy the chance to experience a similar diet to their favourite Shakespearean character, have until Sunday 9th October to head towards San Carlo Bottega in Selfridges to fully immerse themselves at the point where food meets culture.
Manchester Confidential
Read More
Italian born Zilli, Executive Consultant Chef for San Carlo group of eighteen award winning UK restaurants, jetted in to Birmingham from his birth place in Abruzzo, Italy, with a rare white winter truffle on Friday 28th October.

Aldo returned to Abruzzo to personally select the rare w ... hite truffle, so highly prized it's known as the king of the culinary world. The edible buried treasure was discovered by professional truffle hunters in the national park of the Abruzzo region using specially trained dogs.

Fetching up to £4,000 a kilo, the white fungi are prized for their aromatic qualities and unique taste, growing deep in the soil under trees; they can only be harvested around two months a year.

Aldo handed over the delicacy, as a welcome gesture, to old friend Carmine Sacco of San Carlo in Birmingham and diners at the popular Temple Street restaurant will be able to try the world's most expensive food for themselves.

The following white truffle menu is available for two weeks or until it's all been eaten!

San Carlo's Truffle Menu
Steak tartare with poached egg and shavings of fresh white truffle
Lobster and truffle risotto
Tagliolini with truffle butter and shavings of fresh truffle
Carpaccio and burrata with shavings of truffle
Turbot with a truffle, Prosecco and cream sauce

Commenting on the prized truffle, Aldo Zilli said: "Many have tried to describe the aroma and taste of the white truffle – the Romans believed it was an aphrodisiac, maybe it is, it's intense and earthy and the smell of it can fill a room, but you have to experience it yourself as there's nothing like it."

Open seven days a week, 365 days a year from noon until late, San Carlo offers diners the true taste of Italy. The menu features only original and signature Italian dishes; everything is made on the premises using only the best ingredients, many of which are flown in from produce markets across Italy.

The San Carlo Group is proud of its many accolades which include the industry leading Les Routiers in Britain Hospitality and Service award. Booking is highly recommended. For reservations contact San Carlo 0121 633 0251 or email birmingham@sancarlo.co.uk For more about San Carlo, visit www.sancarlo.co.uk
Birmingham Press , Birmingham Press
Read More
It was one of the first Italian restaurants to open in the city and was a regular haunt for footballers, television stars and politicians.

It was 'the' place to be seen and guests even asked to be seated in the window so they were sure to be spotted.

And 40 years on ... , the legendary Flying Pizza restaurant in Roundhay is still flying the flag for Italy. It marked its 40th anniversary with a party and lunch cooked by celebrity chef Aldo Zilli, and the unveiling of a revamp worth more than £200,000. A new terrace with a retractable roof, allowing for instant al-fresco dining, was the spot for the party attended by former customers and staff members, including previous owner, Adriano Piazzaroli who came over from Italy especially for the event. He said: "I came to Leeds in 1959 and I came to Flying Pizza as general manager in 1975. I got a share in 1984 then bought it by myself." Adriano sold the restaurant in 2002 to Carlo Distefano who now runs the family business with his son Martello. Adriano added: "I have been back a few times over the years as my son Ricardo still lives in Leeds. "Carlo is doing a fantastic job but it is something special for me to come back here for the 40th anniversary and see old clients and friends."

Martello said the family business now comprises 18 restaurants but Flying Pizza is the one that is closest to his heart. He said: "I have been coming to Flying Pizza since I was 10 – we would come as customers every Sunday. "Because we have grown up here it is quite personal to us."
Yorkshire Evening Post
Read More
AUTHENTIC is a word much abused. Seasonal, too. And Italian restaurants that pay true attention to regionality are few and far between. Glossy San Carlo Cicchetti has never stayed tied for long to its name, a homage to Venetian gondoliers' favourite small plates but in exec development chef Filipp ... o Pagani they have a driving force in the kitchen whose roots spread wide.

So a humble nettle risotto, peasant food, is given a showcase in the new summer menu and beetroot ravioli are given equal billing – a quite ravishing dish, sprinkled with poppy seeds, not a million miles away from Polish pierogi.

Seafood steers a course, naturally, towards Venezia, 'La Serenissima', notably Calamarata con granchia– short pasta tubes with crab, fennel and chilli (£7.95), the pasta too al dente for me but a real chilli bite in there. Trumped, mind, by a rival pasta dish from old foe Florence – Strozapreti with asparagus, fennel, peas, mint, broad beans, mascarpone and pine nuts (£7.90).

Favourite dishes of the tasting, though, was Prosciutto-like cured lamb sliced thin and served with mint, tomatoes and pistachios.

Filippo told us: "For me, the best cooking combines great simplicity with great taste and for an Italian, eating seasonally is a way of life, it means you're eating fresh ingredients at the height of their flavour. In June and July, asparagus, peas, broad beans, peaches and lemons come into their own. Our new dishes celebrate the best of the new season's produce using dishes from Florence, Cortina, Venice and Abruzzo."

From the latter rustic region came divine lamb cutlets roasted in hay with rosemary and thyme (£8.95, above). We look forward to their handling of porchetta – stuffed, boneless slow roasted pork – at the upcoming Festa Italiana in Cathedral Gardens.
Neil Sowerby , Taste of Manchester
Read More
Each of our restaurant is a completely new experience
Join My San Carlo Newsletter
Want more from San Carlo? To thank you and show our appreciation for your loyalty, San Carlo Group Restaurants has launched My San Carlo. Benefits include being the first to hear about special events and new dishes, as well as access to news, recipes, competitions and the low down on how to order secret menu items! What are you waiting for? Get started and Join the My San Carlo newsletter today..