Awards
Winner of 36 industry and consumer food and drink awards, including:
---

LES ROUTIERS Les Routiers

Best multisite restaurant brand & entrepeneur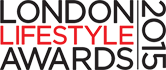 Runner up - Restaurant of the year
Each of our restaurant is a completely new experience
Join My San Carlo Newsletter
Want more from San Carlo? To thank you and show our appreciation for your loyalty, San Carlo Group Restaurants has launched My San Carlo. Benefits include being the first to hear about special events and new dishes, as well as access to news, recipes, competitions and the low down on how to order secret menu items! What are you waiting for? Get started and Join the My San Carlo newsletter today..