London – Isola
https://sancarlo.co.uk/restaurants/isola-london/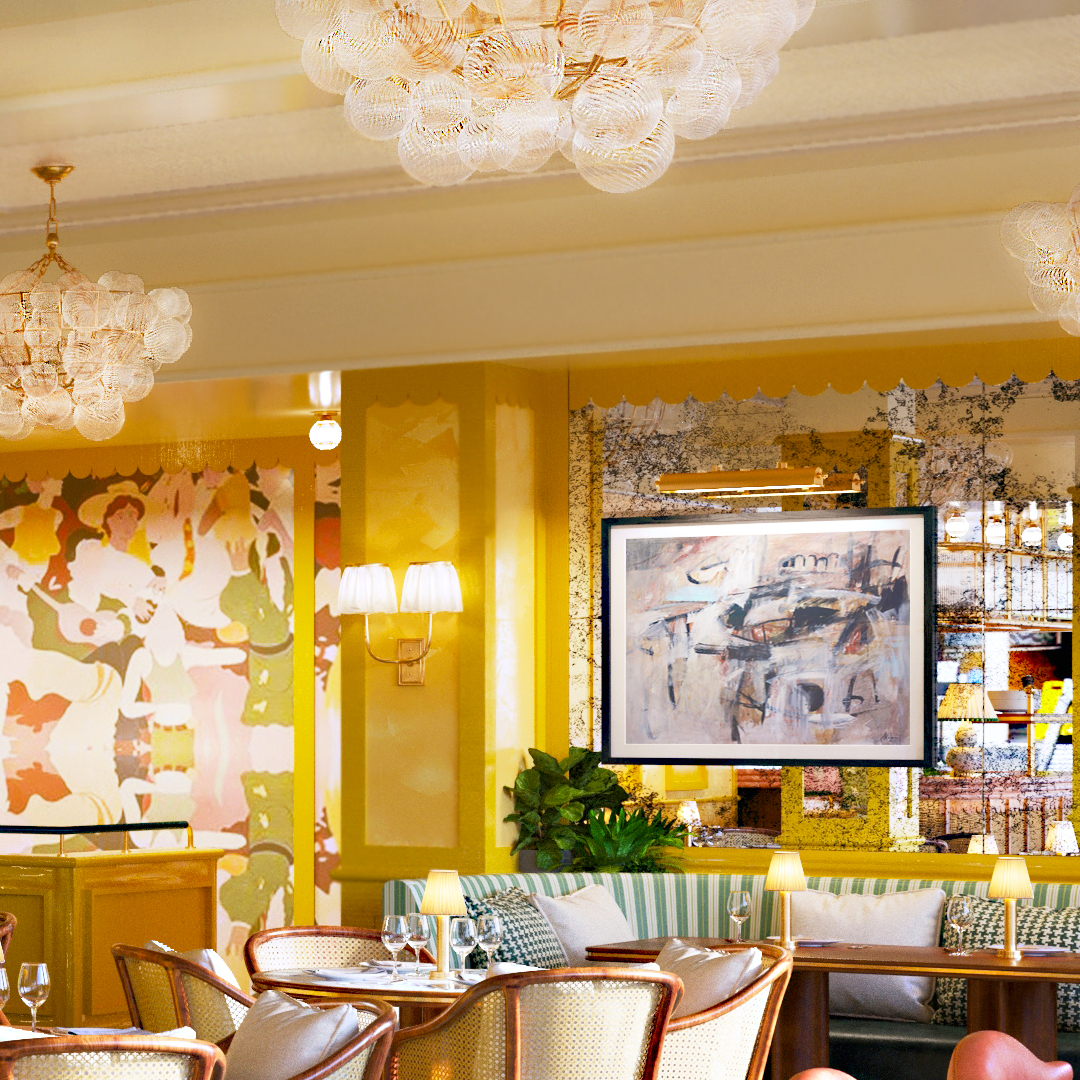 Yes
Italian
Customer Service
ISOLA BY SAN CARLO
Taking up residence at St Christopher's Place and just a stone's throw from London's Selfridges, Isola by San Carlo Italian brasserie and bar offers relaxed all day outdoor and indoor dining from lunch through to dinner.
Taking inspiration from the islands of Italy, Isola by San Carlo offers all the menu classics and some with a twist on the islands, from Sardinian lamb and porchetta to Sicilian red prawns, swordfish and tuna, along with ever-popular San Carlo signature dishes such as tagliolini lobster.
Incredible food deserves equally impressive surroundings and Isola's spaces inside and out have been months in design and creation.
The interiors and exterior draw on the San Carlo family's Italian heritage, with a colour palette inspired by some of Sicily's most famous exports, including lemons, pistachios and prickly pears.
The 50-cover alfresco terrace and façade have been designed to be reminiscent of a grand Sicilian home and include a raised terrace that wraps around the building's perimeter, similar in style to those found all over Sicily. Bedecked with verdant foliage and florals, diners can enjoy an Italian garden alfresco dining experience, whilst watching the world go by along the charming pedestrianised streets.
Inside, guests enter the marble and brass detailed feature bar into the dining area which has impressive views out onto the terrace and St Christopher's Place itself and the kitchen counter which features a large shell-inspired fish and seafood display along with bespoke coral leather and rattan chairs.
In the lower ground dining area, mirrors and artworks accentuate the space along with yellow panelling detail and green, white and coral marble floors. A focal point is the stunning corner bar that features a commissioned mural by acclaimed artist Jessalyn Brooks.
Opening Times
Monday – Sunday
12:00 – 12:00
San Carlo

https://sancarlo.co.uk/

+441618398865

Customer Service

guestrelations@sancarlo.co.uk

Feedback

enquiries@sancarlo.co.uk

General Enquiries

pressenquiries@sancarlo.co.uk

Press Enquiries

wewantyou@sancarlo.co.uk

Recruitment

Harnbury Holdings Ltd, 1s Floor Acresfield, 8-10 Exchange Street

Manchester

Greater Manchester

M2 7HA

United Kingdom

53.4827883

-2.2479617
Join My San Carlo Newsletter
Want more from San Carlo? To thank you and show our appreciation for your loyalty, San Carlo Group Restaurants has launched My San Carlo. Benefits include being the first to hear about special events and new dishes, as well as access to news, recipes, competitions and the low down on how to order secret menu items! What are you waiting for? Get started and Join the My San Carlo newsletter today..