2015-10-26
Book a Seasonal Celebration!
San Carlo
Book a Seasonal Celebration!
Book a Seasonal Celebration!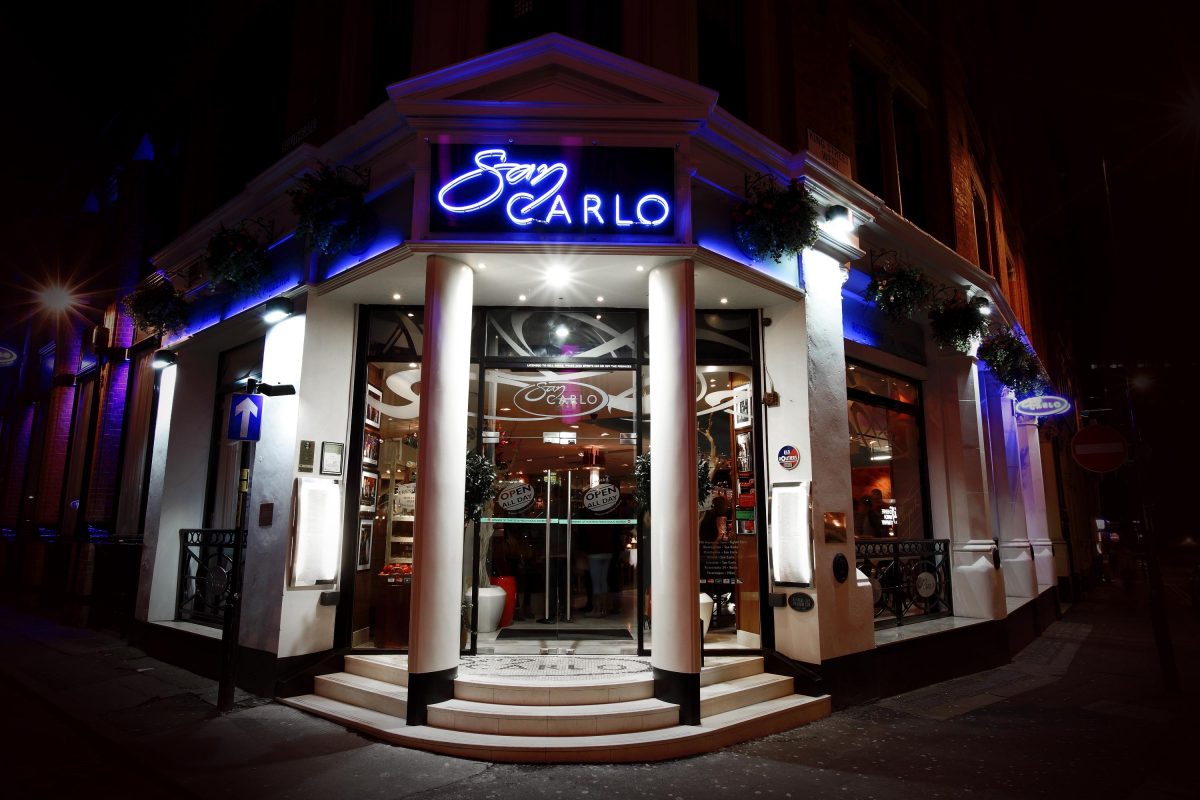 San Carlo
We're well in to October so it's now officially acceptable to talk about Christmas.
The festive feast at San Carlo this year includes our Italian version of classic dishes such as Turkey with chestnut stuffing, chipolatas wrapped in pancetta, served with Italian gravy and Tournedo Rossini, Fillet of beef cooked in Madeira wine sauce topped with pate as well as seafood such as Seabass Signor Sassi, pan fried seabass fillets, white wine and garlic, seasonal winter mushrooms.
At Christmas indulgence is allowed and our traditional Italian desserts are sensational – Tiramisu made with Savoiardi biscuits soaked in Marsala wine, coffee and mascarpone cheese or Pannacotta made from fresh cream, served with fruits of the forest.
If you'd like to reserve a table for our five-course special Christmas Day lunch, New Year's Eve meal or book an office party, lunch or festive family gathering during December contact your chosen San Carlo restaurant for more details and a booking form or download our Christmas menus at
Looking for larger private dining space for a festive party? We have rooms available at our San Carlo restaurants in Manchester and Leicester; Fumo Manchester and Signor Sassi, London.
Catering from 15 to 150 each venue is unique. Menus are designed to suit your requirements and our all Italian team will ensure your special occasion runs smoothly. So, if you're arranging a cocktail party, business lunch, celebration dinner or family gathering please do get in touch.