2015-10-26
Butternut Squash Risotto
San Carlo
Butternut Squash Risotto
Butternut Squash Risotto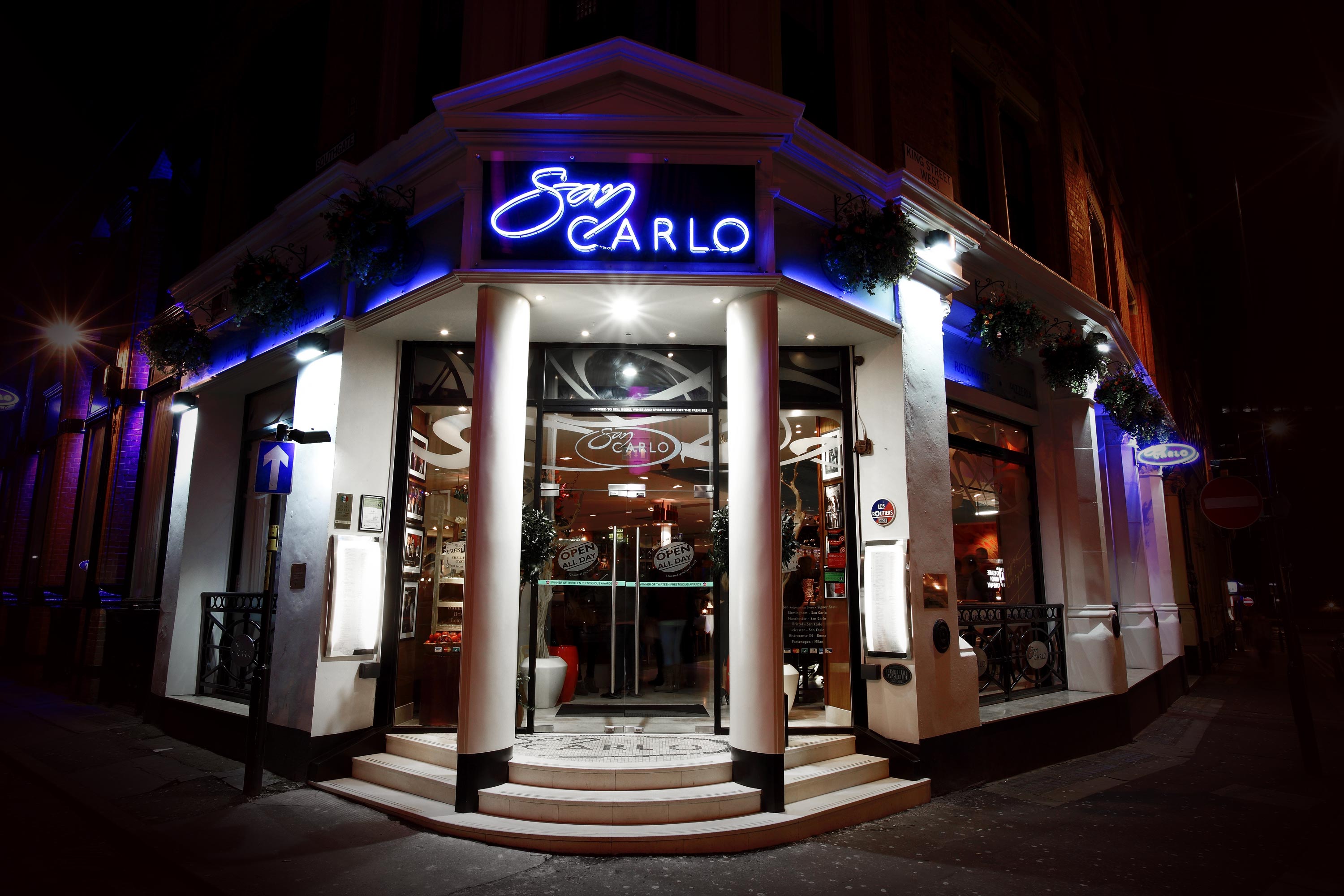 San Carlo
Step away from the traditional pumpkin this year and try something a little different; the devilishly delicious butternut squash risotto from the team at San Carlo.
Baked butternut squash is filled with a creamy risotto of onion, red pepper, white wine, Parmesan and saffron, before being topped with fresh truffle shavings, a Parmesan crust and a pink peppercorn to finish.
Available now at San Carlo Manchester, this dish is sure to give a real bite to your Halloween season – so why not come down and try it – or create at home by following Filippo's recipe below.
Butternut Squash Risotto – Serves 2
Ingredients:
Butternut Squash – medium size, one per person
Two red peppers – sliced
One large onion – finely chopped
Extra Virgin Olive Oil
Salt & Pepper – to season
Fresh sage
Vegetable Stock
Risotto Rice – 180g (90g per person)
White wine (60ml)
Saffron 0.5g
Butter 30g
Parmesan 30g
Fresh truffle (shaved) or truffle oil
Method:
Cut off the top half of the butternut squash and scoop out the seeds inside and make into a shape of bowl.
Put the top half squash in the oven for 1 hour at 160 degrees until the squash is soft but not too soft.
Take the second half (bottom part) and split in 2 horizontally. Cut & peel the top half into cubes and saute in a pan with olive oil, sage, red peppers and a pinch of salt and pepper.
With the remaining bottom half, peel and cut into cubes and cook in a pan with a touch oil, sage, vegetable stock for about 20 minutes or until soft.
Take the mix and blend all together to make a sort of pumpkin stock (broth).
To make Risotto:
Place finely chopped onion in a pan with a touch of oil and after 3 minutes, add the risotto with half a gram of Saffron.
Add 30ml of white wine for every 90 grams of risotto (1 portion).
Heat all together and slowly gradually add the pumpkin broth made before continuously stirring until the risotto is cooked.
Remove from flame, add 30 grams of Butter, a touch of olive oil and  30 gr of Parmesan or to liking. Pour all of the mix inside the pumpkin bowl and place in the oven for 5 minutes at 180 degrees to make everything uniform.
Serve in a pumpkin bowl and add some black truffle shavings to finish  the dish.