2016-07-06
Cocktail of the month: Fumo's Perfect Punch
San Carlo
Cocktail of the month: Fumo's Perfect Punch
Cocktail of the month: Fumo's Perfect Punch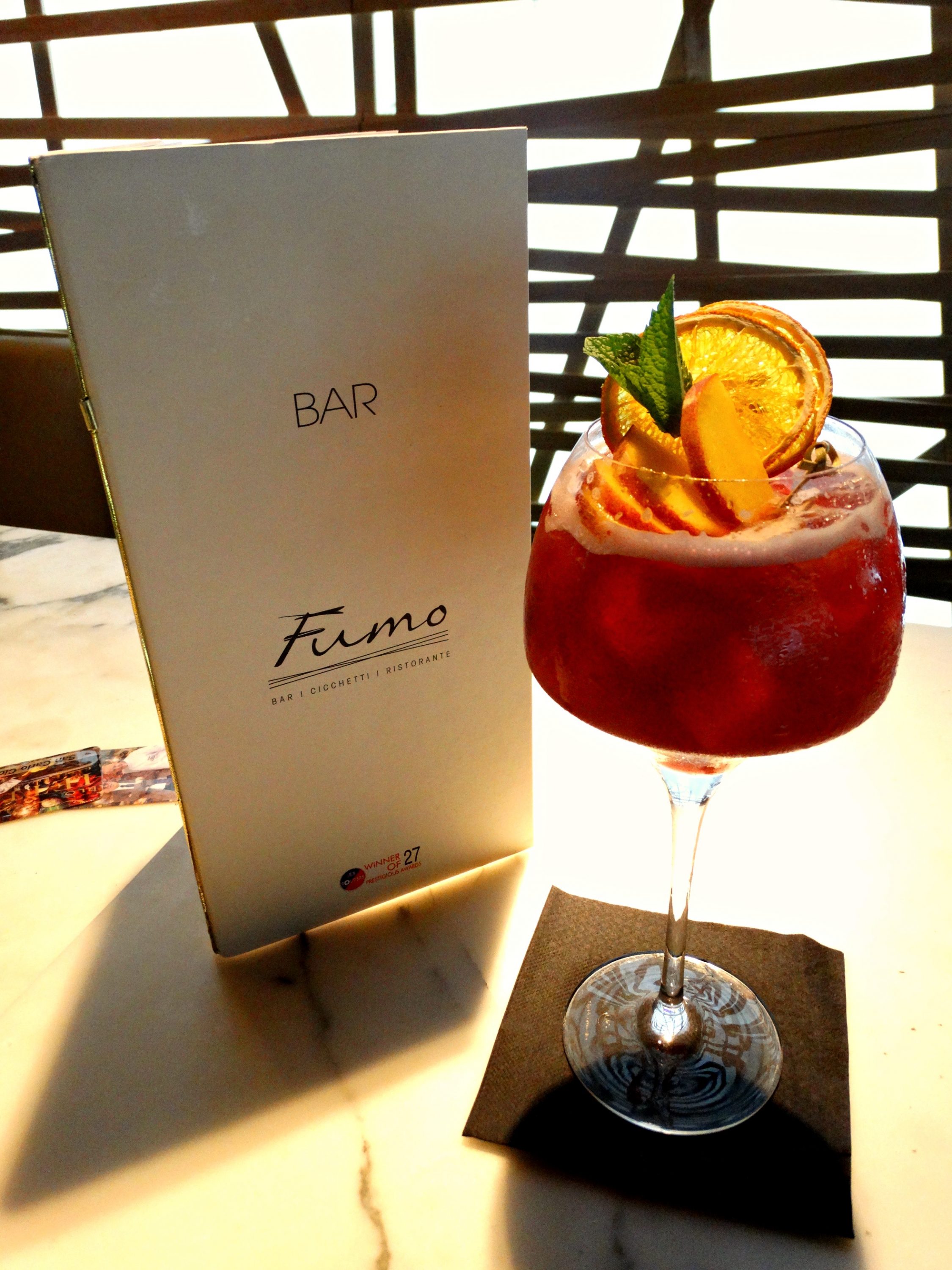 San Carlo
Every month, our Fumo restaurant and bars will bring you the best in seasonal cocktails for you to try at home. Here you'll find our recipe for a great cocktail and a photo to show you how it should look, enjoy!
July, a time for garden gatherings, bbq's and summer fun. Whatever the weather, with flavours of Sicilian blood orange and peach, our San Carlo Fumo Perfect Punch is the perfect taste of summer, if you'd rather we made it for you, pop in to Fumo in Birmingham.
Fumo's Perfect Punch ingredients:
40ml Angostura 1919
10ml Solerno
15ml Cream de peach
Half fresh peach
60 ml Syrah (red wine)
Method:

Simply mix all the ingredients together in a cocktail shaker. Shake and strain into a glass over ice. Garnish with fresh peach slices and mint leaves.