2013-08-29
Cocktails in a class of their own
San Carlo
Cocktails in a class of their own
Cocktails in a class of their own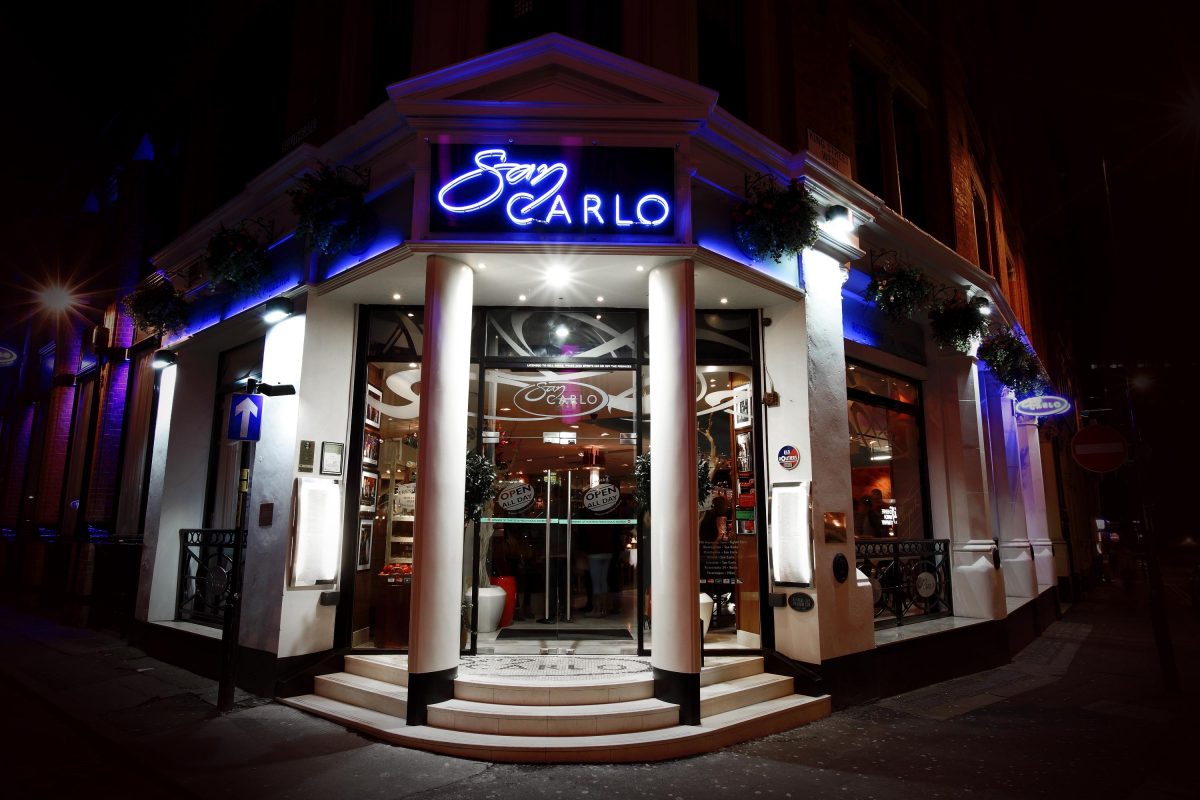 San Carlo
San Carlo Group's Fumo bar and restaurant in Birmingham offers a range of more than 50 cocktails – including 'quirky creations' and 'twists on classics'.
The cicchetti restaurant in Waterloo Street has a stunning, sweeping marble bar with a team of professional mixologists who have developed the extensive list using leading brands of spirits, liqueurs, Champagne and sparkling wines.
Experienced bar-staff are also able to make bespoke drinks based on preferred personal taste.
We asked Fumo's General Manager and mixologist Anthony Trueman to create some sweet and dessert inspired cocktails …
Eton Mess
This traditional 'old school' dessert has inspired a sumptuous cocktail full of strawberries, cream and crushed meringue.  A delicious and luxurious taste of Summer.
Ingredients
30ml Raspberry vodka
Strawberry liqueur
1 teaspoon strawberry jam
1 x egg white
Double cream
1 teaspoon Demerara sugar
Mix and serve over ice.  Garnish with cream, crushed meringue and sliced strawberry.
Apple Crumble
Based on the quintessentially classic British pudding this light, crisp, refreshing cocktail has a sweet, spicy cinnamon edge – simple nostalgia.
Ingredients
10ml Cinnamon syrup
20ml Vanilla schnapps
50ml Gala apple vodka
Garnish with an apple fan dipped in cinnamon