2016-02-10
Gnocco al Tartufo Croccante
San Carlo
Gnocco al Tartufo Croccante
Gnocco al Tartufo Croccante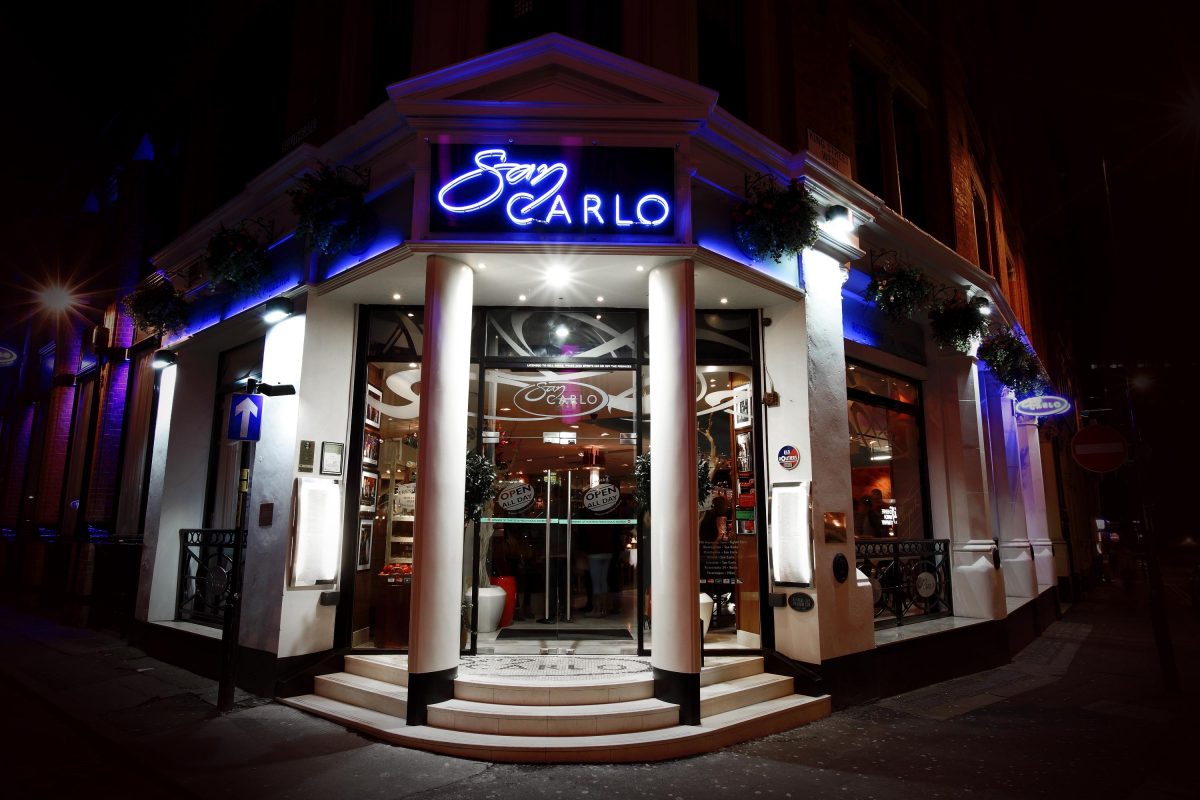 San Carlo
This month's recipe will leave you feeling warm and comforted. Pillow soft, delicious gnocchi are much easier to make than you think, served with rich and aromatic truffle oil and a decadent topping, if you're looking for the perfect Valentines recipe, this is it. Enjoy!
If you make it, why not share it – we'd love to see your creations, send your photo with the name of the dish, your name and location to info@sancarlo.co.uk and you might see it featured in a future newsletter.
'Gnocco al Tartufo Croccante'
Serves 8 people
For the Gnocchi:
2 kg potatoes
350g polenta flour
2 eggs
10g salt
90g grated parmesan cheese
5g nutmeg
150g flour
60ml truffle oil
For the Fondue:
1l Double Cream
600g Grated Parmesan
2 eggs yolks
25ml Worcester sauce
8g salt
5g nutmeg
5g white pepper
20 g fresh truffle on top (optional)
Method:
Wash potatoes and add to a pan of cold water, add 2 dessert spoons of rock salt, add to the heat and bring to the boil. Boil the potatoes until they're cooked through and soft. Drain and remove from the pan while the potatoes are still warm, peel and mash until smooth.
Prepare a mixture of truffle oil, nutmeg, parmesan, salt and black pepper, eggs and polenta flour and add the mixture to the mashed potato, mix together well. Lastly, add the flour gradually in small quantities and mix together, creating a dough.
While the dough is still warm use a cold spoon and form each gnocchi,  toss in polenta flour so the flour covers fully.
Fondue
To make the fondue, pour the double cream in to a pan and add to the heat, as the cream heats through and comes to the boil add the parmesan, salt, black pepper, Worscester sauce and egg yolks, whisk all the ingredients together and leave to cool slightly. To finish, add the mixture to a blender, blend until smooth and transfer back into a pan to heat through before serving.
Finally, to cook the gnocchi, add vegetable oil to a pan and heat through, take each gnocchi and add to a hot pan, cook through turning frequency until they form a light brown colour
Serve the fondue warm with the gnocchi and finish with a drizzle of truffle oil
Tweet us a photograph of your dish to @SanCarlo_Group