2011-02-23
Lights Camera Action!
San Carlo
Lights Camera Action!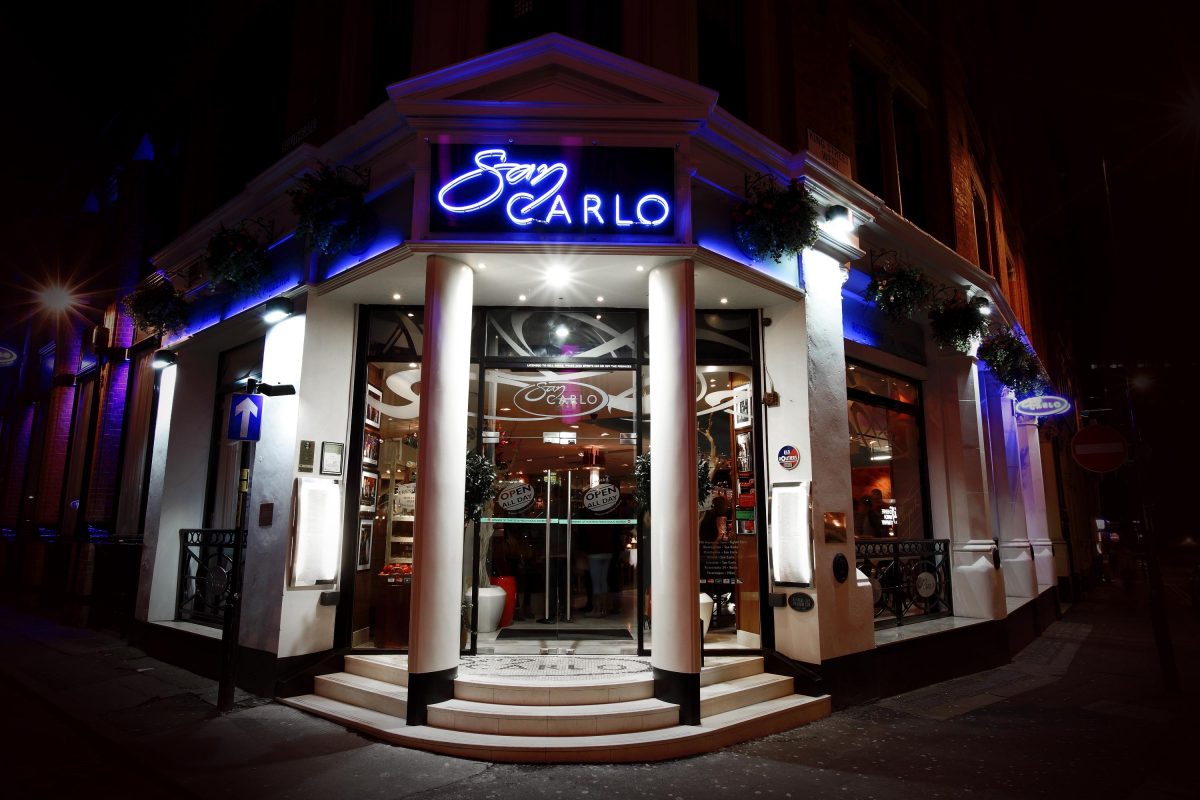 San Carlo
We were thrilled when much-loved television funny man Harry Enfield chose to film scenes for his new comedy drama at our stunning Liverpool restaurant.
The BAFTA award winning comedian, actor, director and writer is directing 'Sex and the Chippy' for Channel 4's E4. The sitcom follows a group of thirty-something women who work in a chip shop, on a glamorous night out and has been billed as a female version of the hugely popular 'Inbetweeners' which also appears on E4.
Harry Enfield told us he was looking for the ultimate sophisticated restaurant setting and chose San Carlo as soon as he saw it.
Late in the night on Sunday 6th February the lighting and rigging lorry's and vans pulled up, the actors arrived, the windows were blacked out and filming began at Castle Street. Our chefs were on hand to create food for the special scenes which took 12 hours to film. We can't say too much about what happens but it's sure to be fun! We'll let you know when it's due to be aired.
As for Mr Enfield – he dined with us twice in Liverpool before filming and has become a firm friend of the restaurant; we hope to welcome him again soon.