2011-01-18
Manchester Celebrates New San Carlo Cicchetti
San Carlo
Manchester Celebrates New San Carlo Cicchetti
Manchester Celebrates New San Carlo Cicchetti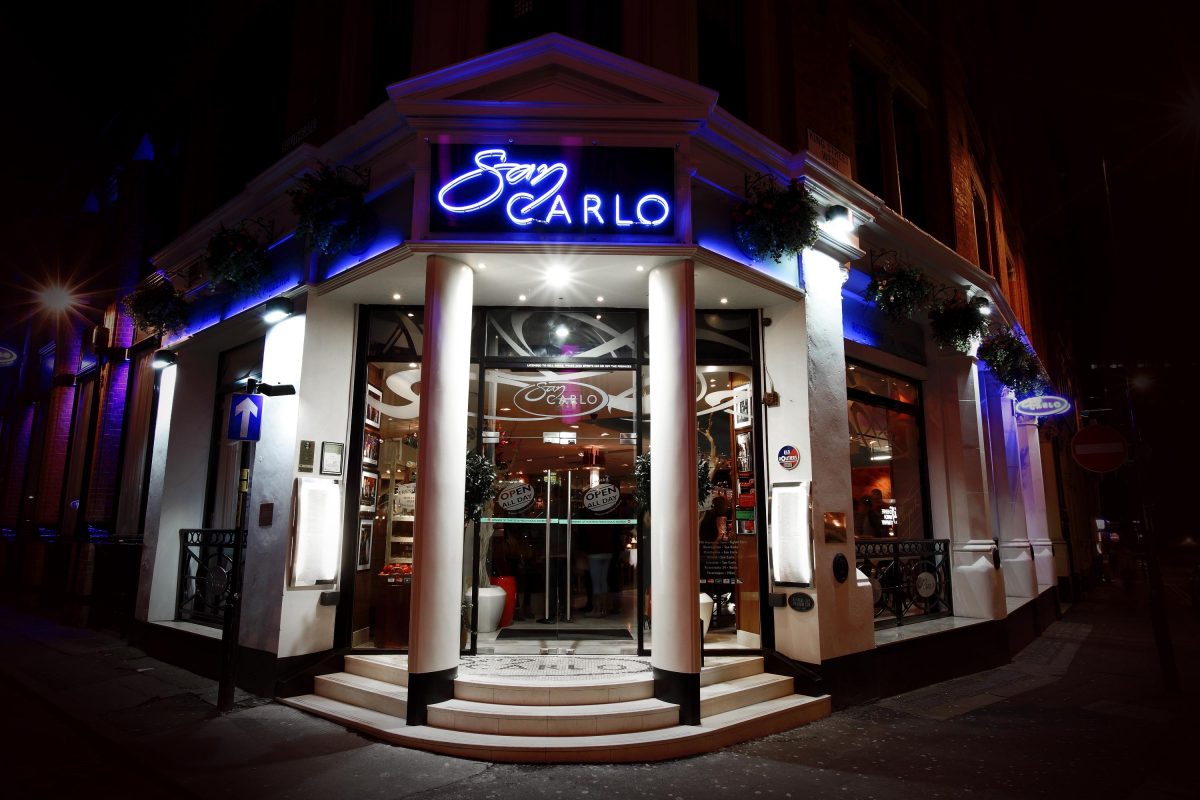 San Carlo
The great and good of Manchester gathered in late November to toast the launch of San Carlo Cicchetti (pronounced chi-ket-tee), our latest exciting new dining concept. Glamorous guests enjoyed a sophisticated evening sampling Cicchetti's exclusive venetian tapas style dishes, fine Italian wines, champagne and Prosecco, entertainment was provided by The Northern Royal College of Music.
San Carlo Cicchetti has opened to growing critical acclaim, receiving 5 star reviews from several publications including the Manchester Evening News. A delighted and often star studded host of diners has kept the restaurant and bar buzzing from 8am until 11pm every day. City Manager Roberto Mancini, Martine McCutcheon and Blackburn Rovers' star Morten Gamst Pedersen have all been spotted dining at San Carlo Cicchetti during its first weeks in business.
The 100 seated chic dining venue and bar is located on the ground floor of the newly refurbished House of Fraser store, Kendals, on Deansgate and has its own entrance on King Street West.
Open from 8am until 11pm Monday to Saturday and from 9am on Sundays, Cicchetti means small plate dishes, similar to tapas, which are typically served in cicchetti bars in Venice.
At San Carlo Cicchetti attention to detail is everything. All dishes are made on the premises using the best ingredients, many of which are sourced and flown in from the owner, Carlo Distefano's birthplace in Sicily. Diners can choose from a cicchetti menu or a breakfast, mains or afternoon tea menu, and an in-house bakery serves freshly made bread, cakes and pastries.
Cicchetti is our second Manchester venue, our high profile San Carlo restaurant lies just opposite on King Street West.