2011-09-22
Meet the Chef – Franco Bellomusto, Executive Chef
San Carlo
Meet the Chef – Franco Bellomusto, Executive Chef
Meet the Chef – Franco Bellomusto, Executive Chef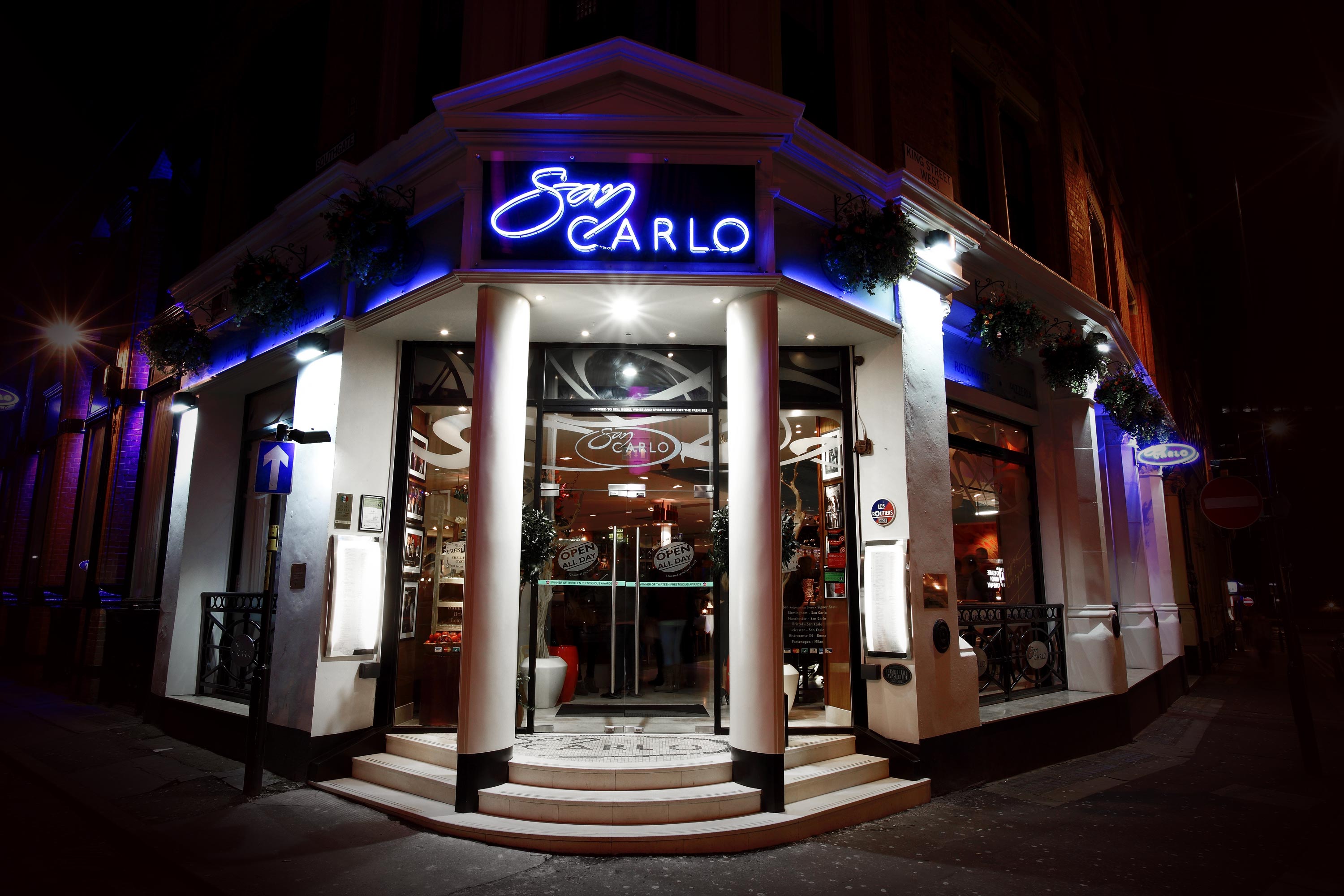 San Carlo
Heading up our 120 strong team of chefs; this year sees our irrepressible Executive Chef Franco Bellomusto celebrate 15 years of service with San Carlo.
Franco's love affair with food started at a young age.  One of seven children, Franco was born and raised in Calabria, southern Italy.  It was Franco's mama Emma who was to inspire his life-long passion for good food:
"Mama was an incredible cook and my inspiration; she made everything from scratch, every day and would be up before 7am to start cooking sauces and making pasta for lunch at 12" says Franco, "my eldest sister married a coach driver who was fussy about his pasta, he would toot the horn when he was three minutes away, that was how we knew when to start cooking the pasta."
After graduating from catering school in Milan, Franco went on to perfect his skills at the city's exclusive and historic Biffi Galleria restaurant.
Franco moved to England when he married and in 1996 he came to work for San Carlo. Fifteen years on, Franco has been at the helm of San Carlo's kitchens as each restaurant has opened ensuring food, menus, kitchen staff and equipment are all in perfect order.
What keeps Franco and San Carlo together? "It's simple" says Franco, "The owner Carlo and I share the same passion for good food…our mama's taught us well."