Leicester – San Carlo Main Menu
https://sancarlo.co.uk/menus/san-carlo-leicester-main-menu/
English
Main Menu
Bruschetta Romana
Toasted Altamura bread with chopped Sicilian Pachino tomatoes, garlic and olive oil (379 kcal)
Garlic Bread
Flatbread with garlic and sea salt (728 kcal)
Garlic Bread with Tomato
(790 kcal)
Garlic Bread with Tomato and Cheese
(903 kcal)
Focaccia
Flatbread with sea salt, olive oil and rosemary (732 kcal)
Selection of Italian bread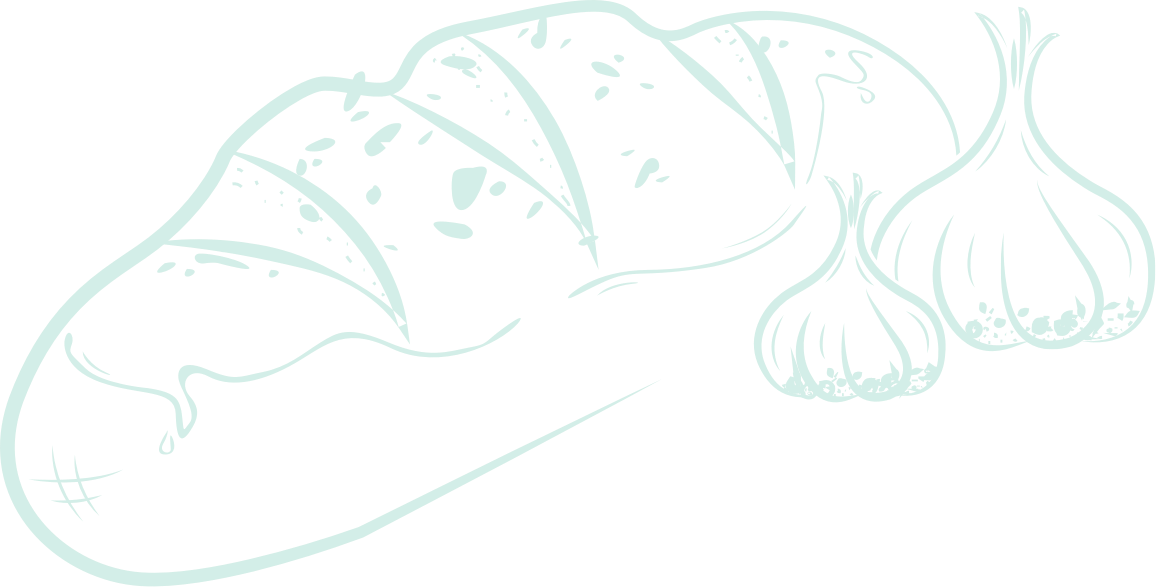 Gamberoni Luciana
Tiger prawns with garlic, chilli, tomato and a touch of cream and Altamura bread (426 kcal)
Cozze all Arrabbiata or Mariniere
Fresh mussels in a spicy tomato sauce with chilli and garlic (216 kcal) or white wine, shallots, cream and parsley (308 kcal)
Gamberoni alla Diavola
Tiger prawns sautéed with garlic, fresh chilli, white wine and Altamura bread (315 kcal)
Mozzarella in Carrozza
Popular in Southern Italy, fried mozzarella in bread with a garlic and tomato sauce (423 kcal)
Gamberoni Fritti
Tempura prawns dressed with a spicy mayonnaise (311 kcal)
Calamari Fritti
Deep fried squid with fresh chilli and tartare sauce (267 kcal)
Insalata Tricolore
Avocado, beef tomato and mozzarella di bufala (418 kcal / 836 kcal)
Funghi Piemontese
Mixed mushrooms in garlic and parsley butter in a filo pastry basket (288 kcal)
Burrata
A special mozzarella with Parma ham and marinated black truffle (807 kcal)
Avocado Bernardo
Avocado with prawns, scampi, a morsel of lobster served with Marie Rose sauce (777 kcal)
Beef Carpaccio
Very thin sliced raw Aberdeen fillet of beef with mustard dressing, Parmesan cheese and rocket (445 kcal)
Frittura di Pesce Portofino
Deep fried calamari, prawns, scampi and scallops served with tartare and sweet chilli sauce (836 kcal)
12.95 (Per person) (Minimum 2 people)
San Carlo Antipasto
Start your meal the true Italian way! Our chef will prepare a large plate of antipasto representing the regional tastes of Italy (2134 kcal)
11.95 (Per Person) (Minimum 2 people)
Tagliatelle Bolognese
Original Bologna recipe with slow cooked beef rage (398 kcal / 796 kcal)
Rigatoni alla Norma
The most popular pasta dish in Southern Italy, with aubergine, tomato, basil and garlic, topped with pecorino cheese (635 kcal / 1270 kcal)
Spaghetti Carbonara
Pancetta, egg yolk, Parmesan cheese and cream (824 kcal / 1647 kcal)
Spaghetti Shellfish
With venus clams, mussels, prawns, garlic and tomato (739 kcal)
Lasagne Emiliane
Fresh layers of pasta with slow cooked bolognese sauce, baked with béchamel, mozzarella and Parmesan cheese (414 kcal / 828 kcal)
Spaghetti Vongole
Classic spaghetti with baby clams, garlic, chilli and a touch of tomato (621 kcal)
Penne Arrabbiata
Short tubes of pasta in a spicy tomato sauce with chilli and garlic (268 kcal / 536 kcal)
Spaghetti Gamberoni Piccanti
Thin spaghetti with king prawns, hot chilli, anchovies, capers, olives, fresh parsley and San Marzano tomato (608 kcal)
Tagliolini Lobster
San Carlo's most famous pasta dish with lobster, brandy, tomato, peas and a touch of cream (522 kcal)
Risotto San Carlo
Carnaroli rice with porcini mushrooms, cream and white wine wrapped in Parma ham (1387 kcal)
Penne Pollo e Gamberetti
Penne pasta in a creamy sauce with chicken, baby prawns and parsley (1159 kcal)
Ravioli Lobster
Ravioli stuffed with lobster and crab meat in a light creamy and pink peppercorn sauce (679 kcal / 1348 kcal)
Ravioli Tartufo
Handmade ravioli filled with Pecorino cheese and truffle, with a cream, Parmesan and truffle oil sauce, topped with fresh truffle (897 kcal / 1793 kcal)
Strozzapreti e Polpette
Slow cooked beef meatballs in tomato sauce served with Strozzapreti pasta (393 kcal / 786 kcal)
Gran Pasta Spaghetti Frutti di Mare
Classic shellfish pasta with clams, mussels, prawns, garlic and tomato covered in pizza dough and oven baked (1864 kcal)
17.95 pp (minimum 2 people)
Gran Pasta Penne Romanoff
The personal chef of the last Russian Czar, Nicholas II, escaped to Italy before the Bolshevik revolution in 1918. He created a pasta dish combining the culinary flavours of Imperial Russia and Italy. Salmon, a touch of tomato and cream, flambéed in vodka (1018 kcal)
15.95 pp (minimum 2 people) Leicester's only wood burning oven makes authentic and delicious pizzas crafted by hand individually to order. Our commitment and desire for quality is reflected in our delicious recipes made from the freshest natural ingredients.
Pizza Margherita
Tomato, buffalo mozzarella and oregano (936 kcal)
Pizza Prosciutto e Funghi
Tomato, buffalo mozzarella, ham and mushrooms (1092 kcal)
Pizza San Carlo
Tomato, buffalo mozzarella, Parma ham, rocket, Parmesan shavings (1174 kcal)
Pizza Diavola
Tomato, buffalo mozzarella, spicy Calabrian sausage, onions and chilli (1243 kcal)
Pizza Pollo e Rosmarino
Tomato, buffalo mozzarella, chicken, mushrooms and rosemary (1105 kcal)
Pizza Burrata
Burrata, tomato, fresh pachino tomatoes and basil (1122 kcal)
Pizza Fiorentina
Mozzarella, tomato, spinach and egg (829 kcal)
Calzone Pollo
Folded pizza with chicken, garlic, spinach and cheese topped with tomato sauce (1216 kcal)
Calzone Salsiccia Piccante
Folded pizza with spicy sausage, tomato, mozzarella and chilli (1264 kcal)
Pollo Milanese
Flattened breast of chicken in breadcrumbs pan-fried, served with rocket and datterino tomato (706 kcal)
Suprema di Pollo Principessa
Pan fried breast of chicken with white wine, mushrooms and cream sauce, garnished with asparagus (1105 kcal)
Scaloppine Signor Sassi
Tuscan veal cooked in cream, brandy, mustard seeds and chopped mushrooms (1175 kcal)
Agnello Toscana
Lamb cutlets with Barolo red wine, rosemary and sunblushed tomato sauce (723 kcal)
Classic Steak Diane
8oz flattened fillet steak with brandy mustard and mushroom sauce (1267 kcal)
Filetto al Pepe Verde
8oz fillet steak with a brandy and green peppercorn sauce (922 kcal)
Agnello
Grilled lamb cutlets with rosemary and thyme (513 kcal)
Pollo e Rosmarino
Flattened breast of chicken, grilled with rosemary (386 kcal)
Tagliata Di Filetto Di Manzo
San Carlo special fillet steak sliced and served with fresh Italian dressing (608 kcal)
The Great San Carlo Mixed Grill
Steak, lamb cutlets, chicken breast and Tuscan sausage. Charcoal grilled (903 kcal)
Bone in Rib-Eye (for 2)
30oz chargrilled rib-eye served with Italian broccoli. (778 kcal)
Bistecca Fiorentina (for 2)
35oz Tuscan style T-bone cooked on our Robata grill (1687 kcal)
Steak and Lobster (for 2)
8oz dry aged fillet and whole native lobster served with zucchine fritte (1397 kcal)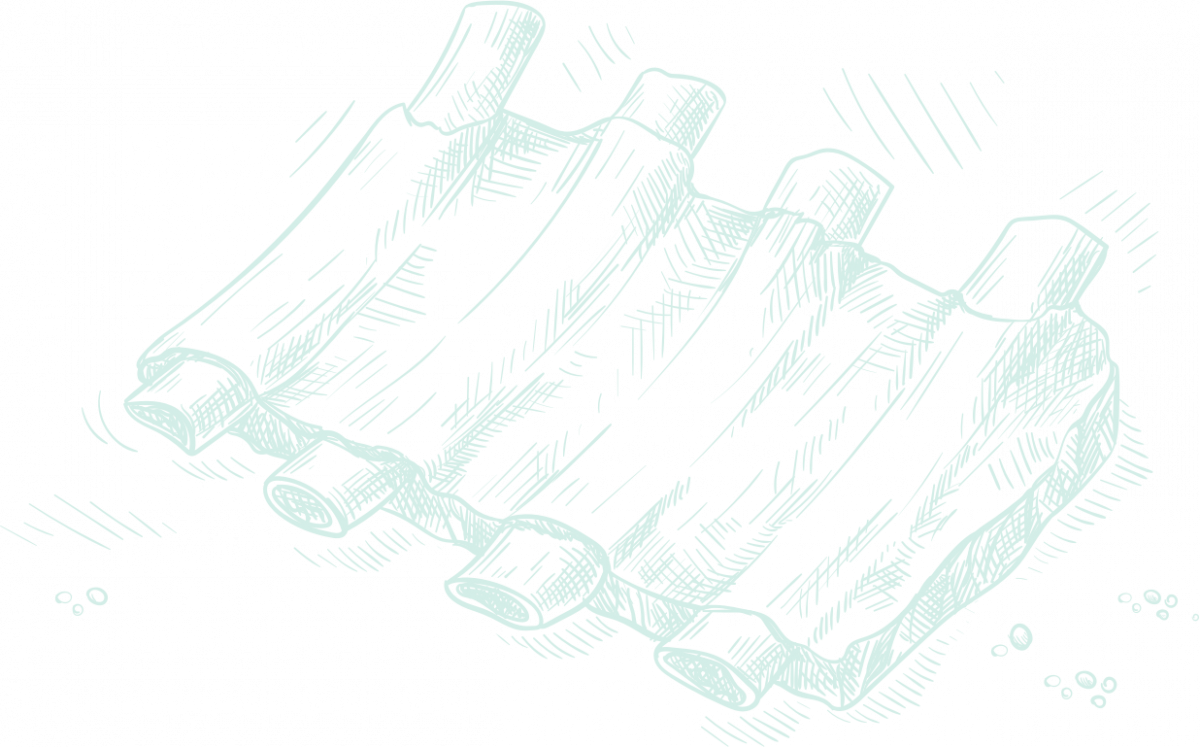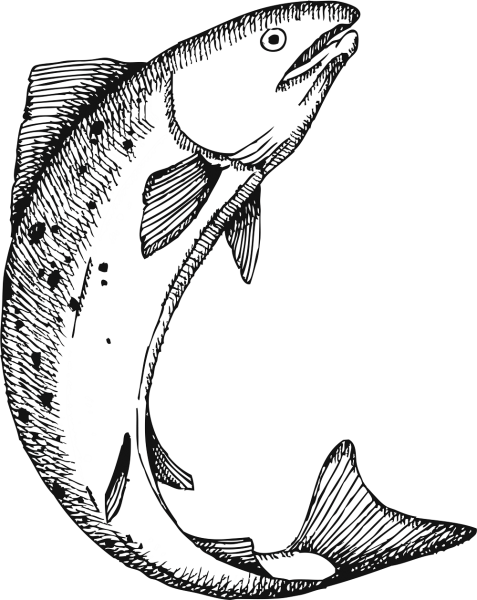 For the best selection of fresh fish and shellfish sourced from our shores and beyond, please see our specials menu.
Sautéed Spinach
With garlic, chilli and Worcestershire sauce (24 kcal)
Zucchine Fritte
Fried courgette (258 kcal)
Sautéed Potatoes
With bacon, onion and rosemary (170 kcal)
Rocket and Parmesan Salad
(189 kcal)
Sicilian Tomato and Onion Salad
(113 kcal)
Pistachio Cake
Pistachio mousse cake
Crème Brûlée
Traditional crème brûlée
Crème Caramel
Classic crème caramel
Panna Cotta
Traditional Italian dessert served with fresh fruits
Fresh Fruit Pavlova
Meringue, strawberries, fresh cream and almond flakes
Torta Setteveli
Chocolate and hazelnut cake
Cheesecake
Classic baked vanilla cheesecake
Tiramisu
Traditional tiramisu
Dolci San Carlo
A selection of mini bites (minimum for 2 people)
Millefoglie
Crisp and delicate puff pastry layered with Chantilly cream
Mixed Italian Cheese
Served with grapes, celery and biscuits
Selection of Ice Creams and Sorbets
(3 SCOOPS) ask your waiter for flavours available
Affogato
Vanilla ice cream with espresso and Frangelico liqueur
Coppa San Carlo
Vanilla ice cream served with hot chocolate and Italian biscuit
San Carlo Special
Chocolate, hazelnut and vanilla ice cream with warm Nutella sauce (minimum for 2 people) (n)
Coppa di Fragole
Vanilla ice cream with fresh strawberries served with whipped cream and a touch of meringue biscuits. Enjoy this sweet with a complimentary glass of Moscato D'Asti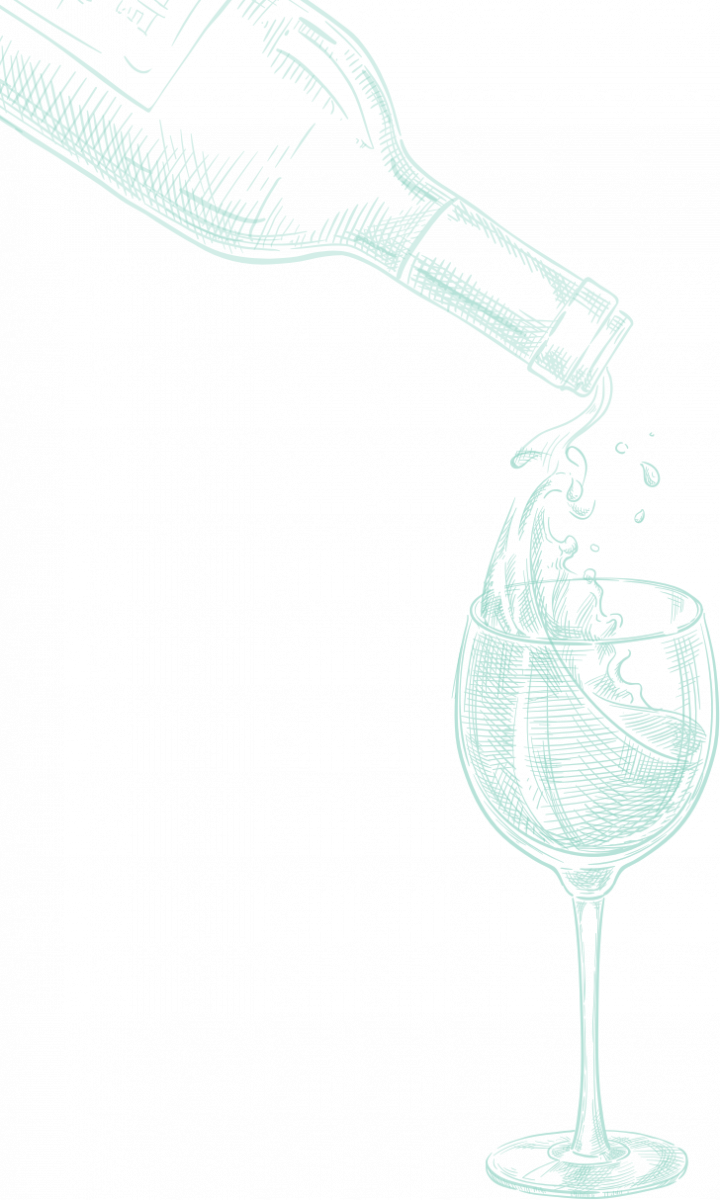 Prosecco Balbinot Le Manzane
125 ml/ Bottle
Prosecco Rosé Le Manzane
125 ml/ Bottle
Champagne Testulat Brut
125 ml/Bottle
Champagne Testulat Rosé
125 ml/Bottle
Remigio Bianco
Bright yellow. Intense, fruity with good acidity and full body
Grillo Roceno
Straw-yellow with aromatic flavours of flowers and citrus. Full bodied with great balance
Pinot Grigio Garda
Dry, white peach notes, slight citrus with a hint of pear
Frascati Superiore
Straw-coloured with an intense scent and a dry, soft taste
Verdicchio Classico
Aromas of green apple, pear, apricot and peach. Dry, medium bodied and good acidity
Sauvignon Ca' Bolani
Bright yellow. Aromas of pink grapefruit, passion fruit, peach, green pepper and sage
Soave Classico Fonte
Notes of melon, lemon, pear and herbs. Delicate and elegant
Chardonnay
Straw yellow with greenish reflections. Notes of white fruit and tropical fruit. Acidity and fruitiness perfectly balanced
Pinot Grigio
Aromas of stone fruit along with citrus and almonds.<br /> Dry with great acidity
Falanghina Lila
Straw yellow with notes of pineapple, apple and pear
Chardonnay Langhe Cru Morino
Rich bouquet of tropical fruits, citrus, grapefruit, honey and vanilla. Balanced, complex with a long finish
Sauvignon Alto Adige
Pale yellow with notes of green leaves, sage, elderflower, lime and peach
Pomino Bianco
Straw yellow with flecks of green. The taste is harmonious fruity and dry, with a slightly bitter aftertaste
Vermentino Di Gallura "Cucaione"
Very bright yellow with slight greenish reflections. Notes of rosemary, bay leaves and yellow peach
Colomba Platino
Intense greenish-yellow colour, with aromas of apple, plum and pear. Very crisp and refreshing
Remigio Rosso
Flavours of cherry and raspberry with good acidity tannins
Nero d'Avola Roceno
Strong, full bodied fruity wine, notes of black cherry and liquorice
Primitivo "Orus"
Velvety and harmonious, with hints of cherry, blackberry and a pinch of liquorice
Cabernet Sauvignon
Dry, full bodied, generous with a pleasant lingering finish
Merlot Grave del Friuli
Intense bright ruby red with distinct notes of morello cherry and violet followed by a hint of spice
Montepulciano Riparosso
Deep colour, powerful tannins and a fairly high amount of acidity.<br /> Hints of oregano, pepper and black fruits
Primitivo "Sasseo"
Ruby with purple undertones. Tobacco and leather on the nose, forest fruit with hints of cocoa, spice and delicate pine
Valpolicella Classico
Clean and brilliant ruby red, intense aromas of flowers, cherry, raspberry, coffee and spicy cinnamon
Chianti Classico
A medium bodied wine with notable earthy and rustic aromas. Flavour notes include cherry, strawberry and dried herbs
Ripasso della Valpolicella Classico
Intense and deep ruby red. Complex scents of cherries against a background of chocolate
Cannonau di Sardegna Riserva
Ruby red with garnet. Aromas of violet, jam and sweet spices
Barbera d'Alba Sovrana
Ruby red with delicate purple hues. Intense and persistent red fruits, cherries in brandy and ripe fruit
Barbera d'Asti "Boschetto Vecchio"
Intense ruby-red, notes of fresh violet, red roses, cherries and vanilla along with light sweet tobacco
Chianti Classico Riserva Ducale
Ruby red, A bouquet of amaretto, cherries, spice and dark chocolate
Barolo DOCG
Intense garnet red colour with hints of sweet spices, nuts and typically delicate herbaceous aromas
Amarone La Colombaia
Warm and generous with hints of plum, dried fruit and coffee on the nose. Full bodied and richly flavoured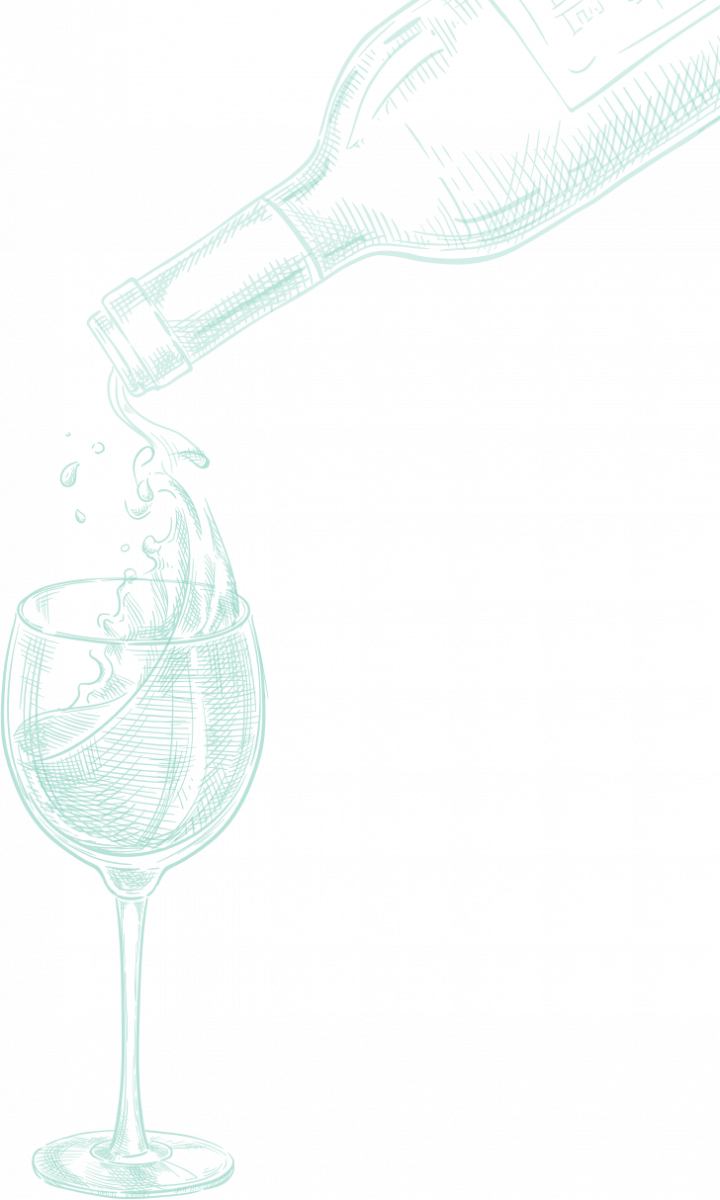 Pinot Grigio Rosé
Light and fresh on the palate, characterized by delicate hints of citrus and wild berries
Rosamara
Brisk and rather lean, the palate offers golden apple skin, toast and bitter almond alongside firm acidity
Sancerre La Croix du Roy
Apples, citrus and stone fruits dominate the palate giving way to a fresh finish
Chablis 1er Cru Vau Ligneau,
Citrus and white flower aromas with flavours of pear
Whites
Half Frascati Superiore - straw-coloured with a delicate scent and a dry taste
Half Pinot Grigio - dry, white peach notes, slight citrus and a hint of pear
Half Chablis 1er Cru Vau Ligneau - citrus and white flower aromas with light flavours of pear
Reds
Half Valpolicella Classico - Dark and velvety with ripe cherry flavour and hints of dark fruit, smoke and spice. Medium with oak aromas
Half Barolo DOCG - garnet red with hints of sweet spices, nuts <br /> and typically delicate herbaceous aromas
Half Amarone Classico della Valpolicella - dark, ruby red. Bold aromas of cherry liqueur, black fig, cinnamon and subtle notes of chocolate