2015-07-14
New Seasonal Summer Menu
San Carlo
New Seasonal Summer Menu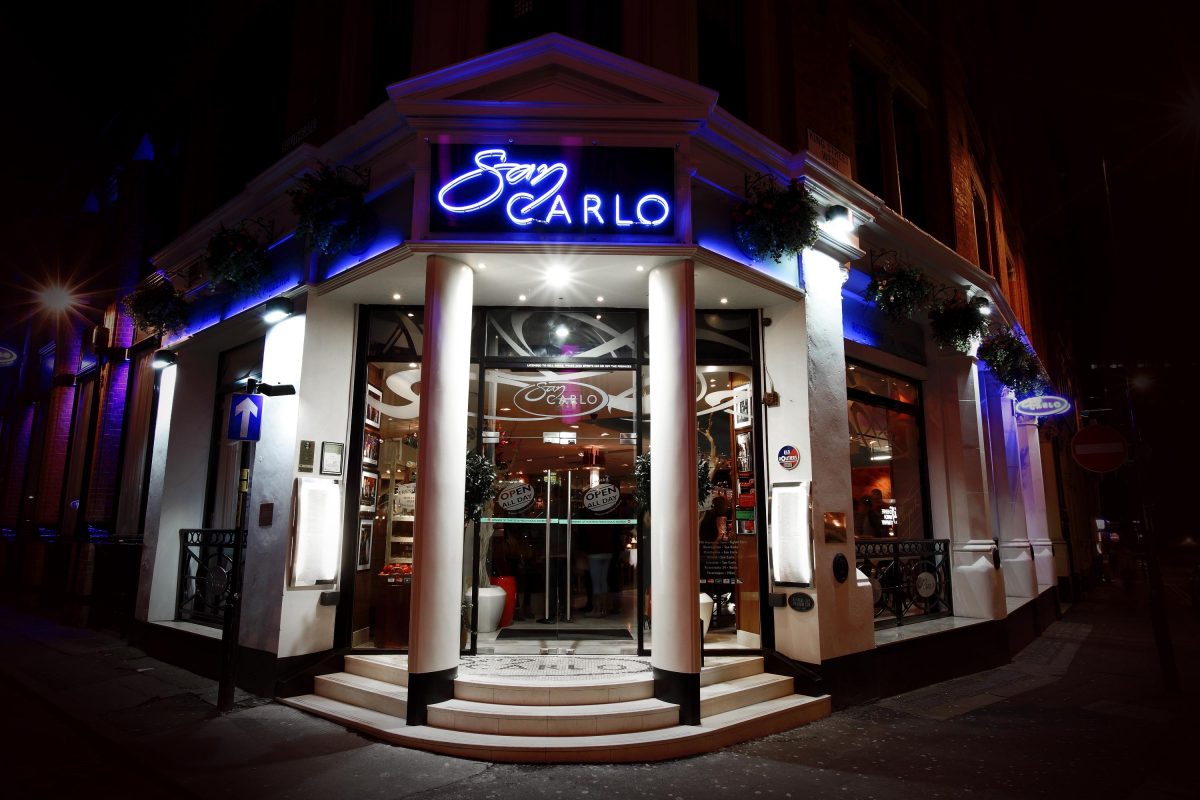 San Carlo
It would seem Summer is the season of change at San Carlo Group as this month we also introduce a new menu at our San Carlo restaurants nationwide.
Using the finest produce flown in from the markets of Milan, our Group Executive Chef, Filippo Pagani, and his experienced kitchen team have developed meat and grill dishes and seafood specials – combining main ingredients with seasonal vegetables, herbs and fruits.
New creations include:
Nodino di Vitello Burro e Salvia, Veal cutlet specially imported from Tuscany and cooked in butter and sage.
Abbacchio Ligure, Baked rack of lamb with red wine and mixed herbs.
Pappardelle Cipriani 'Alla Piemontese', Famous Cipriani pasta ribbons, sauteed with porcini mushrooms, garlic, parsley butter, Parmesan shavings and drizzled with truffle oil.
Branzino al Sale, Baked salted and crusted whole sea bass, flamed with vodka (Special).
A selection of Grills, cooked using charcoal and wood, are also a new addition. Chateaubriand Steak (28 day aged) served with a Bearnaise sauce and 35 day dry aged Ribeye, Sirloin and T-Bone steaks now sit alongside old favourites on our extensive San Carlo menu.
A feature dish on the Florentine Grill is the Tomahawok Steak (for two), a large bone-in steak with a big, rich flavour – one of the rarest and most expensive steaks from the USA.
Filippo Pagani said: "Every chef enjoys creating dishes to mark a new season. We use the freshest ingredients and produce of the highest quality so every mouthful is divine!"
The Summer menu is now being served in San Carlo Manchester, Birmingham, Liverpool, Leeds, Bristol and Leicester.