2015-11-30
Ossobuco con Gnocco Alla Romana
San Carlo
Ossobuco con Gnocco Alla Romana
Ossobuco con Gnocco Alla Romana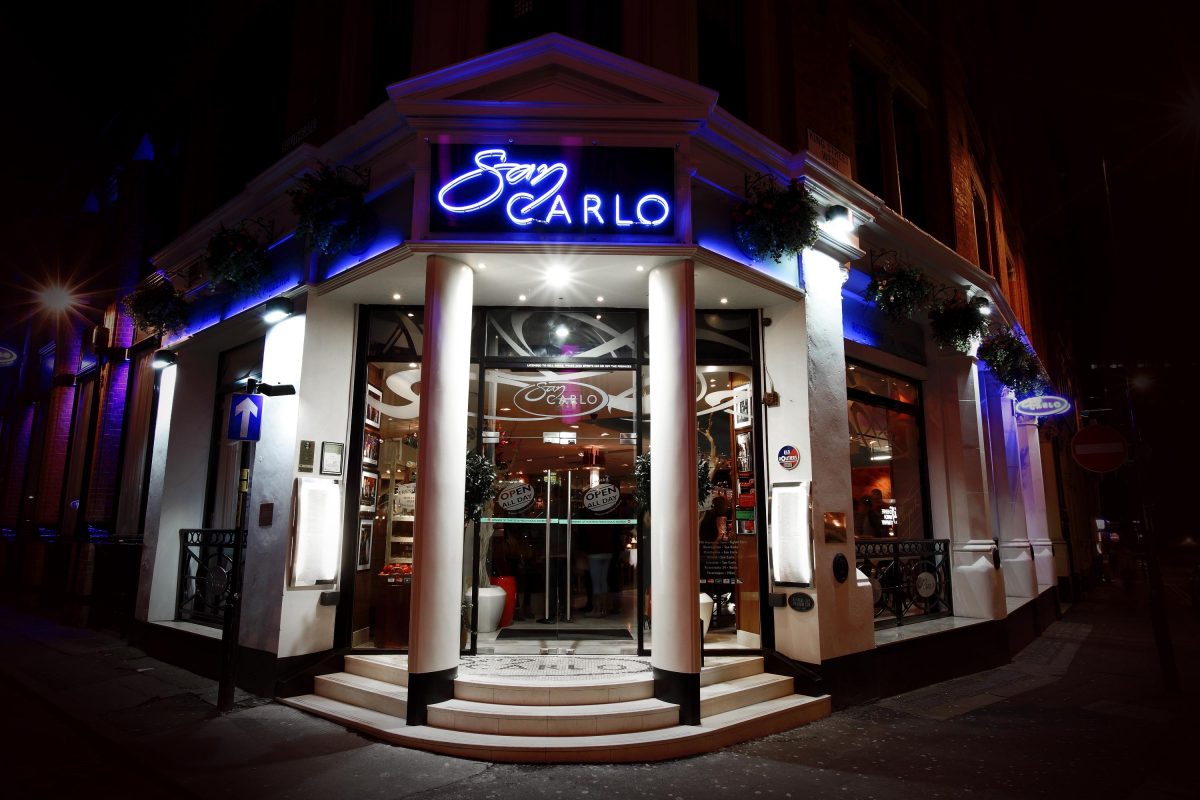 San Carlo
It's been a mild couple of months but we've still moved on from salads to enjoy warming, wholesome dishes of meat, vegetables and Italian gravy!
So we asked Executive Chef Filippo Pagani to share one of his hearty winter creations, full of goodness and perfect for the darker, colder nights.
Ossobuco con Gnocco Alla Romana – Veal Shin with Gnocchi
Ingredients (per person):
450g Lamb shin with bone
1 Lemon
130g Chopped onion
20g Flour
10g Olive oil
20g Cooking oil
50g Chopped celery
40g Chopped carrots
30g Red wine
1 Bay leaf
5g Garlic
6g Parsley
20g Tomato sauce
Parmesan Cheese, grated
Method:
Cover the meat in the flour and sauté in the pan with some olive oil. Once the lamb is beginning to colour add the red wine and allow to cook through.
In another pan, gently heat some olive oil and then add the carrots, celery, onion and bay leaf. After a couple of minutes add the tomato sauce and simmer for at least 10 mins.
Pour the tomato sauce mixture over the lamb shin, cover with a lid and cook in the oven at 180 degrees for approximately 45 mins.
Mix some parsley with garlic and lemon zest.
Take the meat out of the oven and cover the bone marrow with this parsley, garlic and lemon mixture. Place back in the oven for few minutes.
Boil some water in a saucepan and add a pinch of salt and black pepper. Start to add the semolina flour slowly and allow to cook (making gnocchi).
Spread the cooked mixture on a metal surface and let it cool for few minutes. Cut the gnocchi with a ring that makes pieces of 50 gr. Cover them with some grated Parmesan and allow to crispen under the grill.
Serve the meat with its sauce along with the gnoccho Romano.
Tweet us a photograph of your dish to @SanCarlo_Group