2016-01-22
Paccheri Busera
San Carlo
Paccheri Busera
Paccheri Busera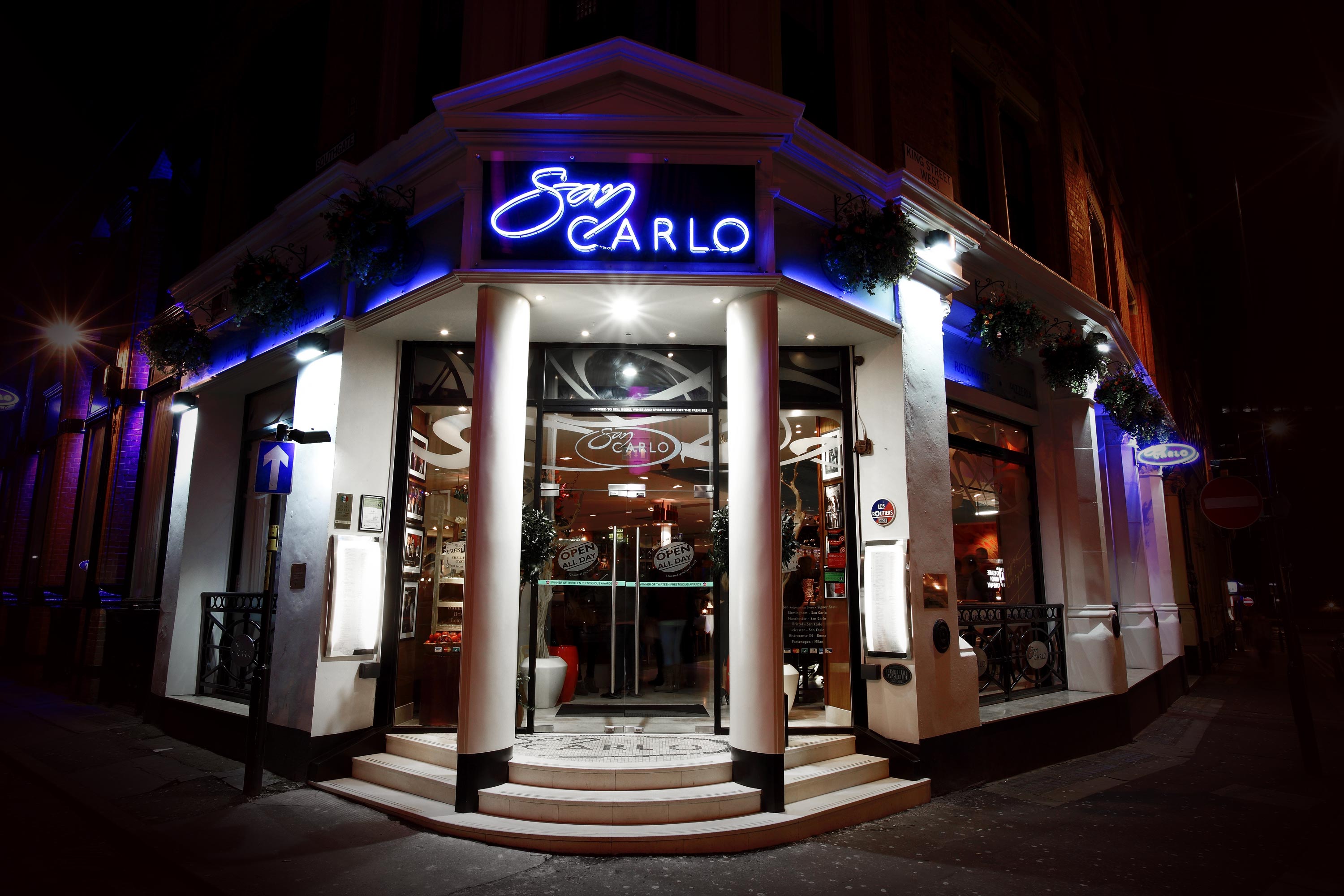 San Carlo
Treat your loved one to the San Carlo experience at home this month with our 'Paccheri Busera' (available at Cicchetti and Fumo), an early Valentine's Day recipe from Executive Chef Filippo Pagani's.
Originating from Venice, one of the most romantic cities in the world, Filippo suggests this delicious seafood and pasta dish with a touch of chilli, could be the perfect recipe for love!
'Paccheri Busera'
Ingredients for 2 People:
180g Paccheri pasta
300g Scampi or fresh tiger prawns
100g Cherry tomatoes
10g Garlic
5g Red chilli
10g Fresh basil
40g Extra Virgin olive oil
5g Worcester sauce
3g Tabasco sauce
4g Brown sugar
30g Unsalted butter
20ml Brandy
Salt – season to taste
Method:
Start by peeling the fresh tiger prawns or scampi, loosen the head of each prawn to allow the flavour into each one.
Heat the olive oil in a large pan, add the prawns and fry them for 2/3 minutes. As the prawns cook they will change colour from grey to pink.
Crush the garlic and chilli, mix to a paste and add to the pan. When the garlic starts to brown add the brandy which will light as you pour. Add the ready chopped (in half) cherry tomatoes, basil, worcester sauce, tabasco sauce, brown sugar and season with salt.
Put the paccheri pasta in a pan of salted boiling water to cook for 12 minutes. Drain the pasta and combine with the main dish, stir well. Add the butter and leave on a low heat to cook through.
Drizzle with a touch of olive oil and serve with fresh Italian bread and a green salad.
Tweet us a photograph of your dish to @SanCarlo_Group