2015-11-30
Praise from Press and Food Critics
San Carlo
Praise from Press and Food Critics
Praise from Press and Food Critics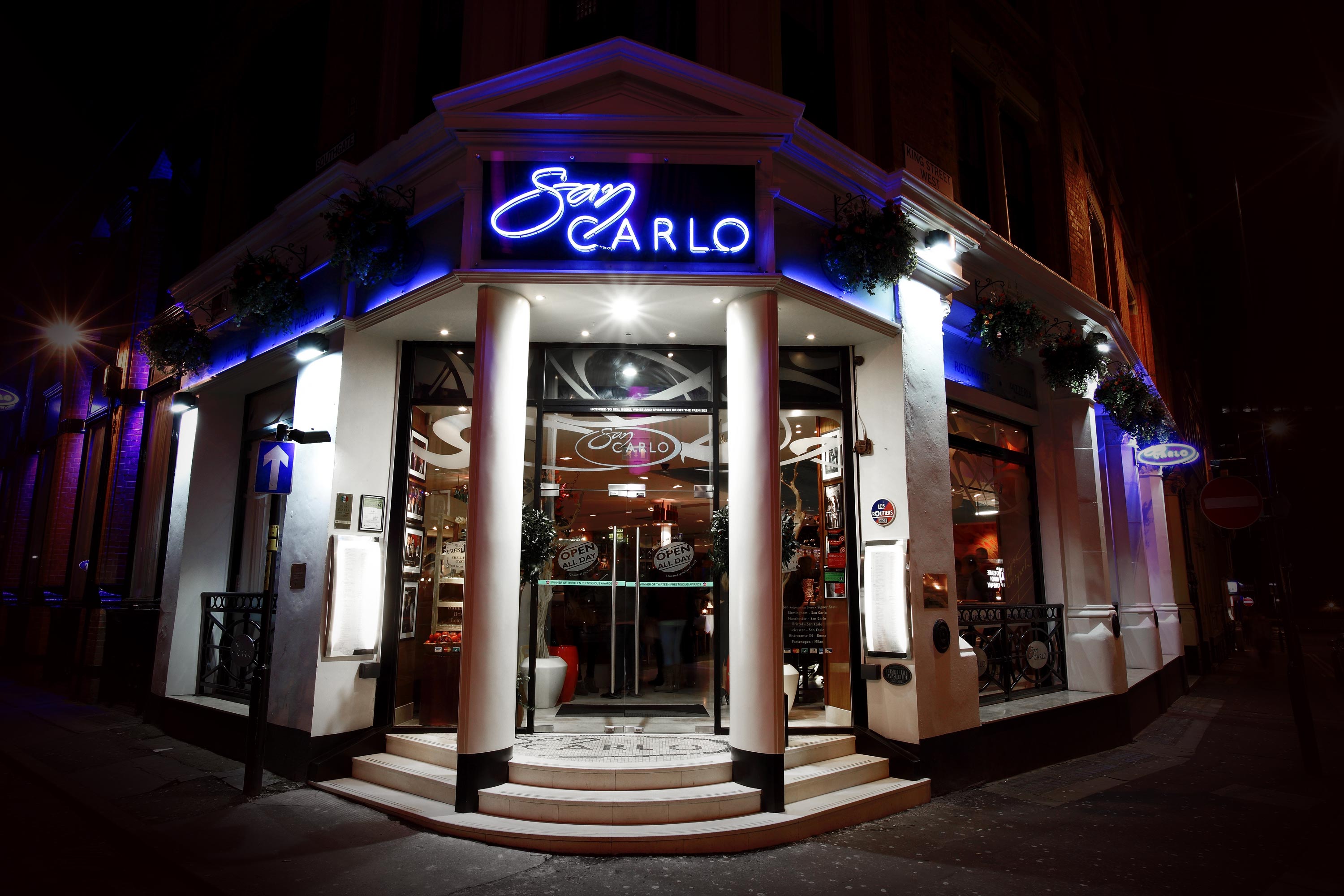 San Carlo
On top of its chic refurbishment, Cicchetti Manchester has launched its new winter menu, hosting a media lunch for more than 10 of the city's well-known press and restaurant critics.
As with all of our food, dishes have been created from the freshest seasonal ingredients sourced directly from the markets of Milan and showcase the very finest in regional Italian cuisine.
The winter offering features a mix of classic favourites such as pigeon breast paté with black truffle and toasted Altamura bread and exciting additions including Venetian cod baked in an iron pot with onions and parmesan and Bruschetta with pumpkin, onion and salted ricotta.
San Carlo Cicchetti reinterprets the delightful Venetian culinary custom of cicchetti; delicious small plate dishes designed to share or eat alone. The Autumn/Winter menu is available now in Cicchetti and Fumo, Manchester.
New dishes include:
Venetian Salt cod croquettes with lemon mayonnaise
Salmon and beetroot Carpaccio with pistachio pesto
Pappardelle Castagne with wild boar ragu & chestnut
Slow roasted pork belly with winter spices, potato and cabbage
Purple broccoli fried with onions, breadcrumbs, garlic and Altamura bread
And specials:
Pumpkin & truffle risotto
Venison with pearl barley, onion and Parmesan
Cheese and truffle dumplings served in a chicken broth
Fried small Sicilian red prawns with whitebait zucchini
Feedback has been positive with fabulous comments.  Read some of the reviews here:
We look forward to welcoming you to the all new Cicchetti Manchester soon!