2010-10-21
San Carlo – where business meets pleasure
San Carlo
San Carlo – where business meets pleasure
San Carlo – where business meets pleasure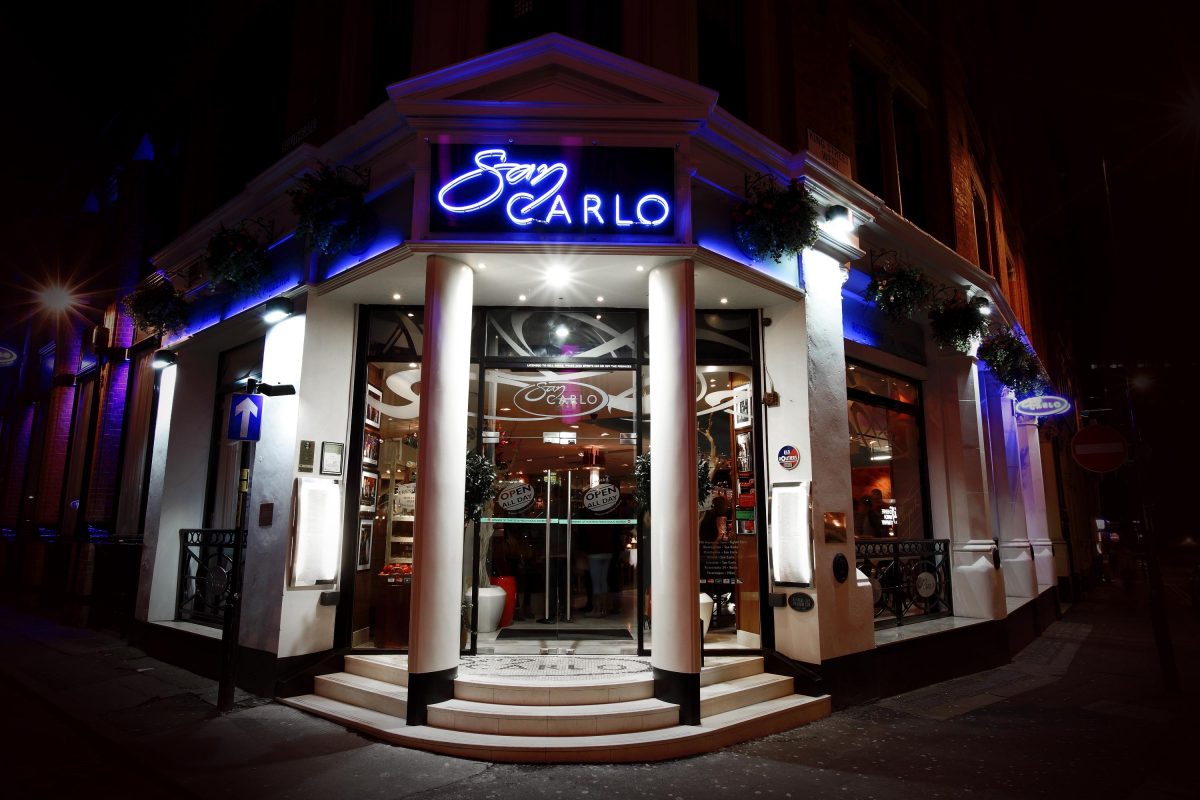 San Carlo
Liverpool's stunning San Carlo has secured its place as one of the city's top restaurants.
Since opening almost a year ago, the ultra stylish venue in Castle Street has become a hub for Liverpool's thriving business community.
Whilst it's buzzing, vibrant atmosphere has been key to its success – it is the superb food at San Carlo that ensures its popularity with the most discerning of diners.
"We never compromise on quality and that is why everyone says our food tastes so good," said Carlo Distefano, Proprietor. He attributes his success to his own passion for food and his insistence on using only the very freshest ingredients including importing the best olive oils, herbs, pasta and fresh tomatoes from his native Sicily.
San Carlo Liverpool is part of the award-winning San Carlo Group, which was founded as a family business more than 16 years ago.
Other venues under the watchful eye of Carlo Distefano include Manchester, Birmingham, Bristol, Leicester and London. The group also has associate restaurants in Milan and Rome.
Though the pace is fast, the atmosphere in San Carlo Liverpool, and indeed all restaurants in the San Carlo Group, is informal and relaxed. Diners can browse over the extensive menu that features more than 150 exquisitely presented dishes.
There is a huge choice of starters from soups to authentic antipasti and salads. Fish specialities include salmon, wild sea bass, Dover sole, giant prawns, oysters and crayfish.
From a perfectly cooked bowl of pasta and bottle of wine to the finest Lobster and Champagne, the menu offers the perfect choice for any occasion and its impressive and comprehensive wine list that complements the dishes is 90 percent Italian.
San Carlo Group is proud of its many accolades, which include the industry-leading Les Routiers in Britain Hospitality and Service award, a listing among The Times Top 10 Italian Restaurants, as well as praise from gourmet critic Lord Bradford, who features the restaurant on his website.
Open 365 days a year from noon until late, San Carlo restaurants nationwide are always a lively hub of activity.
As one table empties it is full again in a matter of minutes, so making a much-soughtafter reservation is highly recommended to avoid disappointment.
For further information please call 0151 236 0073 or visit the San Carlo Group website at www.sancarlo.co.uk