2010-09-10
Signor Sassi-the legend lives on
San Carlo
Signor Sassi-the legend lives on
Signor Sassi-the legend lives on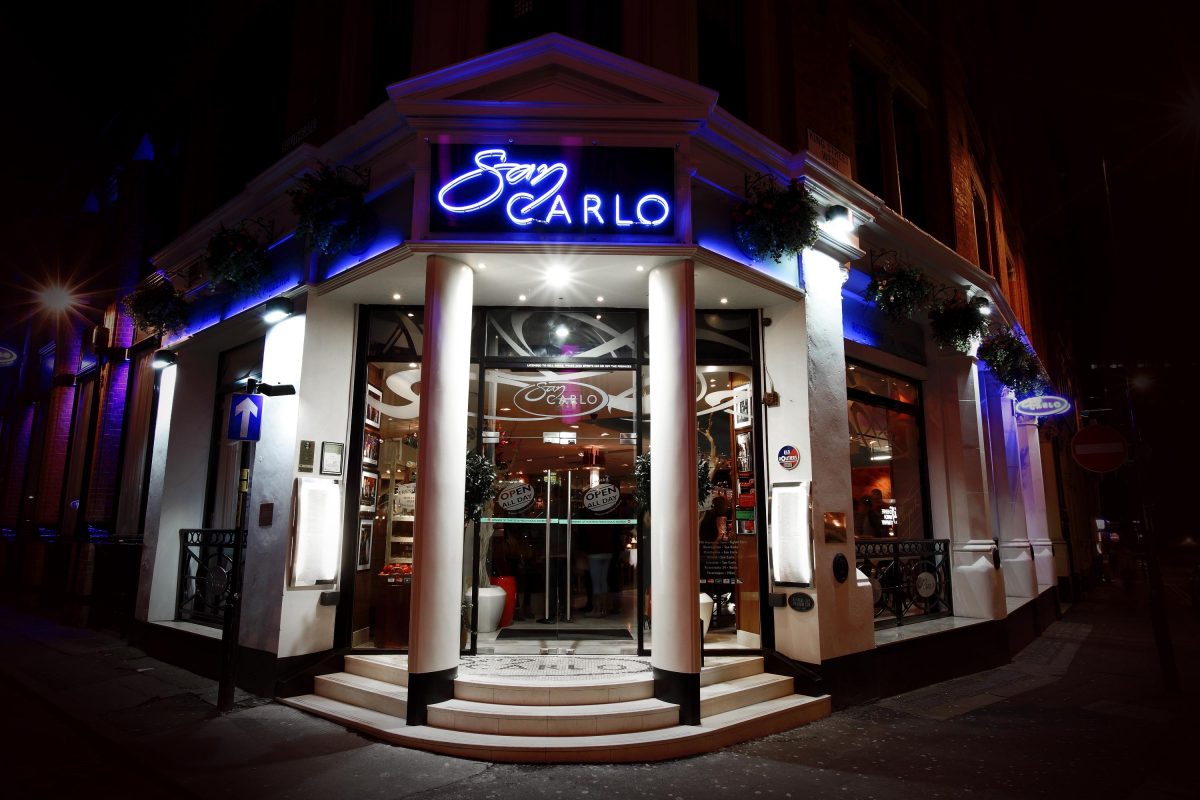 San Carlo
London's legendary Signor Sassi restaurant is renowned for its superb food, impeccable service and lively, friendly atmosphere.
Originally opened in 1984 and situated opposite the world famous Harrods department store in prestigious Knightsbridge Green, Signor Sassi epitomises all that is best in genuine Italian hospitality.
In 2007 Signor Sassi became part of the family-owned, award winning San Carlo Group, and continues to enjoy an enviable reputation for attracting the top names in show business as well as politicians, business leaders and high profile sports personalities.
Diners have included Julia Roberts, Tom Cruise, Dustin Hoffman, George Michael, Russell Crowe, Tom Jones, Sven Goran Eriksson and a host of television 'soap' stars who all enjoy the buzzing, vibrant atmosphere and exceptional food.
"We never compromise on quality and that is why everyone says our food tastes so good," said Proprietor Carlo Distefano. He attributes his success to his own passion for food, and insistence on using only the very freshest ingredients including importing the best olive oils, herbs, pastas and fresh tomatoes from his native Sicily.
Though the pace is fast, the atmosphere in Signor Sassi and indeed all restaurants in the San Carlo Group is informal and relaxed. Diners can browse over the mouth-watering menu which features more than 150 exquisitely presented dishes.
There is a huge choice of starters from soups to authentic antipasti and salads. Fish specialities include salmon, wild sea bass, dover sole, giant prawns, oysters and crayfish.
From a perfectly cooked pasta and bottle of wine to lobster and Champagne, the menu at Signor Sassi offers the perfect choice for any occasion, and their impressive and comprehensive wine list is ninety percent Italian.
Staff are also mainly Italian adding an extra air of authenticity to the fast yet relaxed atmosphere.
Signor Sassi is twinned with sister restaurant in Rome – Alfredo alla Scrofa – the birthplace of the classic dish Fettucine Alfredo.
Alfredo's became famous after American movie stars Douglas Fairbanks and Mary Fulford ate there during their honeymoon in 1927. They fell in love with the restaurant and presented the owner with a golden spoon and fork.
Signor Sassi is open every day of the year from 12pm until late.
As one table empties it is full again in a matter of minutes so making a much-sought-after reservation is highly recommended to avoid disappointment.
For further information please call Signor Sassi on 020 7589 3586 or visit the San Carlo Group website at www.sancarlo.co.uk