2019-10-16
10 Different Types of Pasta and What Dishes They're Best Used For
San Carlo
10 Different Types of Pasta and What Dishes They're Best Used For
10 Different Types of Pasta and What Dishes They're Best Used For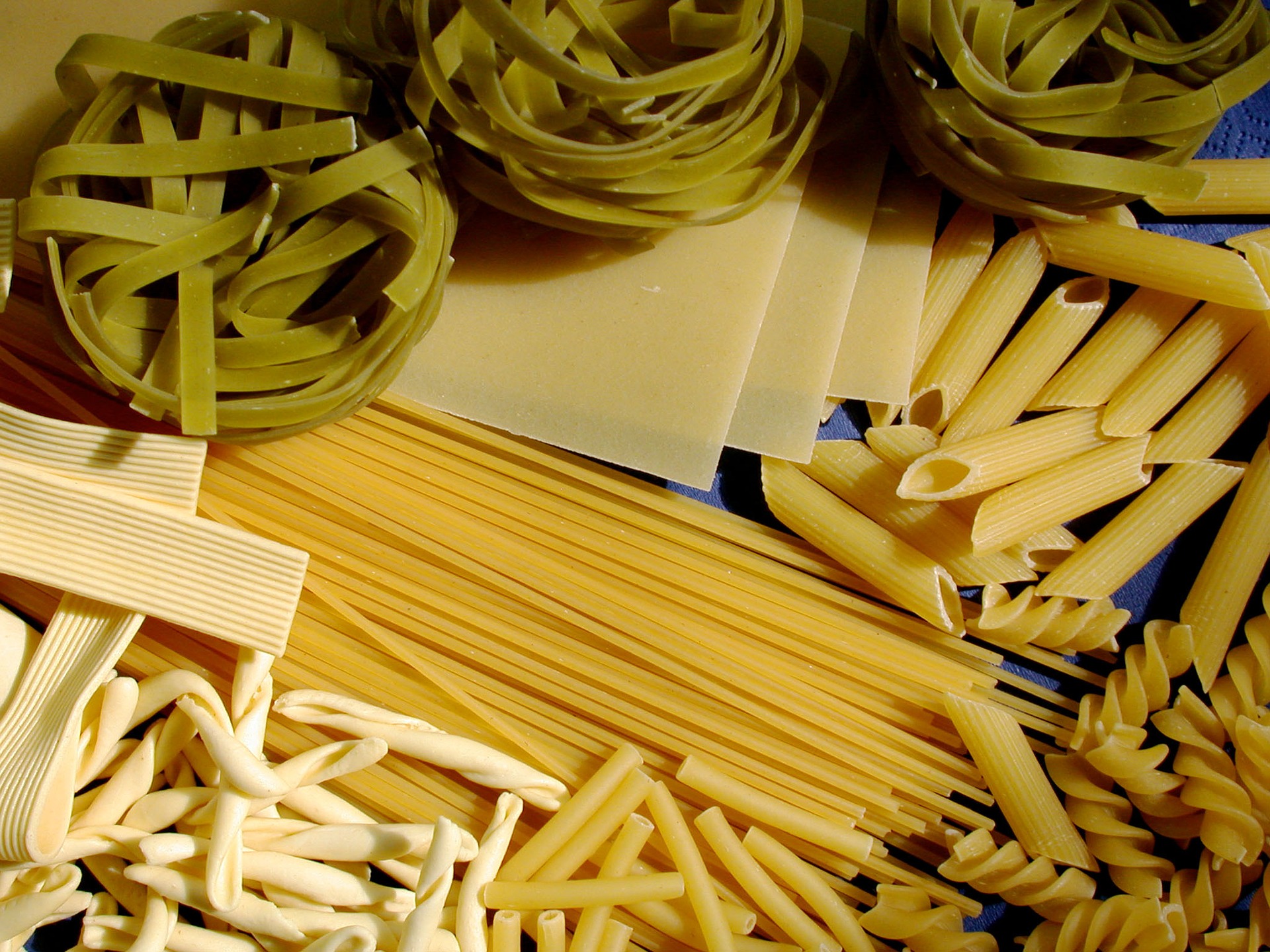 San Carlo
Despite the first real mention of the Italian staple dating back to the 13th century, today pasta is one of the world's most popular foods. It's versatile, convenient and satisfying – and there are so many different types to choose from…
We all know the feeling of standing in the middle of the supermarket aisle, overwhelmed by how much choice there is. Because they're all the same, right? Well, whilst it's true that there are around 350 different types, it's a little known fact that each shape and style is best suited to specific types of Italian cuisine.
1. Spaghetti
Perhaps one of the most popular pasta types in the world, spaghetti consists of long, thin noodles which can be paired with a wide variety of sauces. Possibly the most well known dish is Spaghetti Bolognese, where pasta is paired with meat in a marinara sauce. This type of pasta suits meat and vegetable dishes of any sort, or even just garlic and olive oil.
2. Penne
Another popular shape, penne has a round, tube like structure, with diagonal cuts at either end. That's why it's best served in dishes that have a relatively thick, creamy sauce as it penetrates the tube and holds the sauce well, such as Penne Arrabbiata. This is also the best type of pasta to use in pasta bake dishes.

3. Lasagne
Contrary to popular belief, lasagne is the name of the thin sheets of pasta that make up a dish, rather than the dish itself. Lasagne is used in oven-baked dishes with the most well known dish being lasagne al forno, which likely comprises of a beef or pork ragu, layered between layers of lasagne and béchamel sauce, topped with cheese. This dish can be adapted to contain any type of filling you like, such as mushrooms instead of meat. 
4. Ravioli
Ravioli are pillow shaped squares of dough that can pretty much do anything. They can be filled with cheese, seafood, meat or veggies and topped with sauce, served in soups or simply be drizzled with olive oil.
5. Linguine
Very similar to the likes of spaghetti, linguine is a little flatter and is considered to be more luxurious. The extra surface area means that it is perfect for pairing with lighter textures, like cream based sauces or seafood. 
6. Rigatoni 
Much like penne, rigatoni are tubes with small ridges on the outside, but they are slightly wider and cut into a square rather than diagonally. As they're a rather large shape, they're best paired with chunky sauces full of vegetables or baked into a gratin.

7. Farfalle 
Known as 'bow-tie' pasta and translating to 'butterfly' from Italian, this pasta is shaped like exactly that. It's a relatively small pasta, with a large surface area which is why it best pairs with a cheese, or rich tomato sauce as the 'wings' hold the sauce perfectly. It also compliments a cold pasta salad, and is sometimes served with grilled chicken. 
8. Fusilli 
This pasta has a spiralled, corkscrew like shape that pair perfectly with rich meat sauces or chunky vegetables as the chunks get caught in the crevices of the twirls giving the dish a lovely texture. They can also be baked into casseroles or pasta bakes for the same reason.

9. Macaroni
A simple shape, macaroni are small tubes of pasta that are cut into short lengths and often curved. Often they're found floating in a minestrone or cheese sauce, ready to be thrown into the oven for a good old Mac 'n Cheese so they don't really need to hold sauces. 
10. Cannelloni
This type of pasta can either come flat or pre-rolled into large tubes, which are then stuffed with various fillings, such as spinach and ricotta cheese. This large pasta also pairs well with a simple, light sauce like tomato. 
If you're intrigued by the classic Italian dishes mentioned in this post, why not check out San Carlo's menu, or even book a table and eat it the right way.